An Ethiopian Jewish family from Israel will arrive in the Twin Cities for a yearlong stay
By MORDECAI SPECKTOR
When you tell people that you're going to Israel, you often hear a response along the lines of: "Isn't it dangerous?"
That perception stems from events earlier in the 21st century, when Israel was subject to horrific carnage from a wave of suicide bombings. In fact, while I was traveling in Israel with a group from the local Jewish federations, in 2001, there was a bombing just a few hundred yards from our hotel, the King David in Jerusalem. I wasn't aware of the incident at the time, and learned about it later.
Now a visitor to Israel doesn't have to worry about terrorism — it's the taxicab drivers who will kill you.
On my seventh visit to Israel, in June, I wanted to try some new things. I decided to take the train from Jerusalem to Haifa, Israel's port city in the north. So, I checked out of the Dan Jerusalem Hotel and got a cab for the Jerusalem Malka train station.
Israel Diary 2013
As we hit the highway, the driver announced that there was a cab going to Haifa. I explained again that I would be taking the train; however, soon another cab came abreast of us on the highway. As we zipped along, the drivers rolled down the windows and shouted at each other. Then both cabs pulled over on the shoulder.
The driver from Cab No. 2 came up to the window and announced that it's 700 shekels from Jerusalem to Haifa, but he would take me for "300 or 350 shekels." A price range based on who knows what. Too much, I responded. I'll take the train. Okay, the driver countered: "200 or 250 shekels." It was getting cheaper — with a shekel trading at 28 cents, this fare would be $56 to $70. And the second cab was a big comfortable Mercedes sedan.
I agreed to 200 shekels, but upon exiting the cab, the driver of Cab No. 2 said, "Okay, 250 shekels."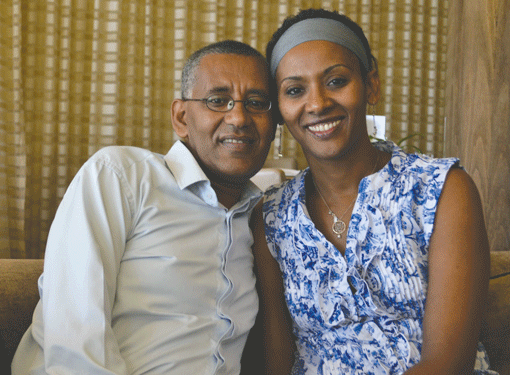 My bags were transferred into Cab No. 2, and I took the shotgun seat. Before we left, the driver of the first cab came up to the passenger side window and asked for his fare, 50 shekels.
As it turned out, a woman and her teenage daughter were already in the back seat, so I was the additional fare. I recall arrangements like this from my brief stint with Yellow Cab in Minneapolis more than 30 years ago.
It was smooth sailing to Haifa. The woman in the back seat was going to a neurologist for tests. She and her daughter were dropped off, and I instructed the driver to take me to the Dan Carmel Hotel. However, as we drove a bit into Haifa, the driver of Cab No. 2 started complaining that he didn't know his way around Haifa. In a minute, I spotted the Dan Carmel, perched atop Mount Carmel. "There's the hotel," I said, pointing up to the landmark on the northern ridge of the mountain.
But the driver asserted that he didn't know how to navigate Haifa, and then pulled off on a side street. He would find another cab for me. Within a minute I spied a taxi coming up the street and waved it down. The driver, an older Arab man, knew Haifa and readily agreed to take me up to the hotel. That was Cab. No. 3, and another 40 shekels. The driver asked what I had paid, and when I told him the fare was 250 shekels, he shook his head and asked if I had meant "250 dollars." Apparently, 250 shekels was a way low fare.
The staff of the Dan Carmel, part of the Dan Hotels Israel chain, greeted me and gave me an executive bay view room on the ninth floor. The breathtaking view of the city of Haifa and Haifa Bay from the room's balcony alone was worth the day rate; however, I was comped by the Dan Hotels for a one-night stay.
The hotel chain would like AJW readers to know that the Dan Carmel is nicer than ever, after a two-year makeover that cost 70 million shekels ($19.6 million). My luxurious room featured a king-size bed with eight pillows. An unusual feature in the bathroom was a black square situated in the lower left of the large mirror. I finally noticed some controls to the right of the mirror, and turned on the TV that was set into the mirror.
I also had access to the hotel's executive lounge on the top floor, one flight up. Looking for a snack in the late evening, I entered the lounge and browsed the buffet. I took my food and wine out on the patio, where the lights of Haifa and of ships bobbing out on the sea create a magical environment. Next to me on the patio, a young Spaniard was checking his email messages, or Twitter feed. We started to chat, in a mix of Spanish and English. Learning that I was from Minnesota, he exclaimed "Minnesota Timberwolves," and I realized that he was a fan of Ricky Rubio, the Spanish hoops wizard. I asked my companion what he did, and he replied, "I play football for Maccabi Haifa." So, that's how I met Rubén Rayos, the new midfielder for Maccabi Haifa F.C., a soccer team in the Israeli Premier League.
My itinerary in Haifa was booked mainly by Harlan Jacobs, a local entrepreneur who has many contacts in Israel's high-tech sector and among Ethiopian Israelis. Also, Karen Sallerson, who used to live here when she worked for Israel Bonds, arranged for me to tour Yemin Orde Youth Village, which is located south of Haifa (7-5-13 AJW); I will be writing about that in a future issue.
Jacobs facilitated my meeting with Riki Tegave and Shlomo Berihun, an Ethiopian Israeli couple. They will be arriving with their three children in the Twin Cities next week and spending a year living and working here. Tegave and Berihun met me in the lobby of the Dan Carmel on the morning of June 27, and we talked for more than an hour.
They will be speaking to groups during the coming year, so I don't want to go into great depth here about their compelling personal stories. They both made arduous treks on foot from Ethiopia to Israel, via Sudan, when they were young. They are now both communal activists, trying to help their fellow Ethiopians who are struggling to adapt to the new world of Israel.
Berihun, 41, has been the coordinator of the Assistance to Ethiopian Immigrants Project, which is under the umbrella of Shatil, a group founded by New Israel Fund. Shatil helps a variety of grassroots groups working for social change.
"I was in the first wave of [Ethiopian Jewish] immigration, in 1984," said Berihun, regarding the aliya movement known as Operation Moses. Tegave also came to Israel in 1984.
"We walked for more than three weeks from Ethiopia to Sudan," Tegave recalled. "We had only one horse, in our family." Tegave's mother had given birth just two weeks prior to the arduous journey through the desert.
"It was very difficult for her," Berihun commented, regarding Tegave's mother on the trip to Sudan, "and of course for the baby."
"It was dangerous for the children, especially babies, and for adults," Tegave, 38, added. "Thanks to God, we are here, all our family." Tegave has six brothers and sisters; she is the second oldest child.
Berihun told an even more amazing story about his trek from Ethiopia through the Sudanese desert. Most American Jews are likely unaware that about 4,000 Ethiopian Jews died on the perilous journey to Israel.
In 1983, Berihun embarked on his walk from Ethiopia to Sudan. The Ethiopian Jews had an idealized view of their destination, Israel, which they referred to as "Jerusalem."
Berihun's family divided up the 10 children, and Berihun set off first with three brothers. "In the beginning I was so high," he said, regarding his journey to "Jerusalem."
"But after three days, I realized that it was not going to be easy," he said. "It was very very hard, especially for the babies, for the older people among us, for the pregnant women."
Berihun's odyssey is the stuff of an epic novel or film. The group of 60 Ethiopian Jews walked for two weeks, and in the middle of the Sudanese desert they were attacked by "bandits, thieves and cruel murderers. They came and took our property, our food, horses, donkeys, which we brought from the village. They took our water."
He finally made it to a squalid refugee camp in Sudan, where he spent eight months. One night a group of Ethiopian Israelis snuck into his tent. They were Mossad agents. They spirited Berihun and 50 others out of the camp, and on a two-hour hike to waiting trucks. The trucks transported the bedraggled refugees to two airplanes guarded by Israeli soldiers on a desert airstrip. Three hours later, Berihun arrived in Israel. He was 10 years old.
Tegave has been working with Hiyot, an Israeli nonprofit that focuses on education and empowerment for young Ethiopians. In Minneapolis, she will have a paid internship with the Davis & Goldfarb law firm. Michael H. Davis, who practices immigration law here and in Israel, said that Tegave will be "getting immersed" in different immigrant communities, learning about educational and family hardship issues.
Davis and his wife, Jodi Lebewitz-Davis, have gotten to know Tegave and Berihun in Israel. They will meet them at O'Hare Airport in Chicago on Monday and accompany them to the Twin Cities.
The Jewish community, and the greater community, will be enriched by having Riki and Shlomo here for a year.
(American Jewish World, 8.16.13)