Since 1912, when the Jewish Weekly first published (the paper reincarnated as The American Jewish World in 1915), the AJW has served as an important news resource for the Jewish community. The Jewish World unites the main Jewish communities in St. Paul and Minneapolis, as well as those in Duluth, Rochester and smaller cities, and bridges the divides between the various Jewish religious streams.
Dr. Samuel Deinard, a native of Lithuania who came to Minneapolis to serve as the rabbi of Temple Shaarei Tov (which later became Temple Israel), likely would be amazed to see a 2022 edition of the newspaper he founded early in the previous century. And we like to think that Leonard H. (Leo) Frisch, Deinard's partner, and publisher of the newspaper over six decades would approve of what we're doing today.
In March 2006 Minnesota Jewish Media, L.L.C., a local group of investors, purchased the assets of the AJW from Rabbi Marc Liebhaber, z"l. When the sale was announced, we quoted Frisch's valedictory essay. He wrote in the Jan. 19, 1973 edition: "From time to time as the decades passed, we have been told that the American Jewish World has played a vital role in the development of the rich, meaningful and creative Jewish life of our community — in Jewish education, religion, the vigor of our ethical standards; the quality of our life as individuals and as a communal entity — functioning as communicator and teacher — fostering self-respect and personal dignity as Jews."
The American Jewish World exists to tell the Jewish story and to be a catalyst for Jewish unity and cultural vitality. The newspaper that used to be the "Voice of Minnesota Jewry" now amplifies the "Voices of Minnesota's Jewish Community."
The AJW editors want to hear your ideas. Please let us know what you'd like to see in the paper. Pitch us story ideas. Write letters to the editor. We're all in this together.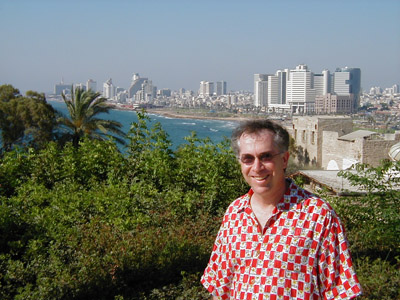 Mordecai Specktor, Publisher and Editor
The American Jewish World
3249 Hennepin Ave., Suite 245
Minneapolis, MN 55408

Tel: 612.824.0030 / Fax: 612.823.0753

editor [at] ajwnews [dot] com