AJW Staff Report
Chefs and restaurateurs Sarit Packer and Itamar Srulovich opened their first restaurant, Honey & Co. in 2012. The pair have gained a reputation for serving delicious Middle Eastern food using the best ingredients available.
They followed their first restaurant with a deli, Honey & Spice, and a grill house, Honey & Smoke. all within walking distance of one another in the heart of Fitzrovia in central London.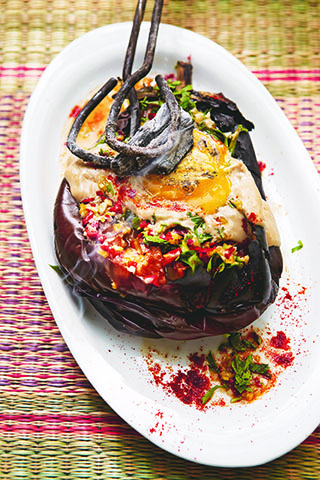 Packer and Srulovich have also written three acclaimed cookbooks, along with a weekly column for FT Weekend Magazine. And they have launched a podcast, Honey & Co: The Food Talks.
The couple's fourth cookbook, Chasing Smoke: Cooking Over Fire Around the Levant (Pavilion), is a beautiful volume that foodies will covet.
Chasing Smoke features delicious dishes from the Middle East, and the focus is on the grill. From the countryside of Jordan to the back streets of Cairo, the chef duo has been following a trail of hot coals and smoke. The authors chase down the delicious, proud traditions of cooking over fire around the Middle East — eating sweet roasted chestnut at roadside stalls in Adana, grilling sardines on Greek beaches and exploring the alleyway markets of Amman and Acre.
Chasing Smoke recounts the couple's five-city culinary odyssey to Alexandria, Egypt; Amman, Jordan; Acre, Israel; Izmir, Turkey; and Thessaloniki, Greece. They share mouthwatering recipes, beautiful ingredient combinations, age-old tricks and techniques, curious kitchen tools, and clever "rainy day" advice on how to recreate the grilled dishes using a conventional oven or stovetop.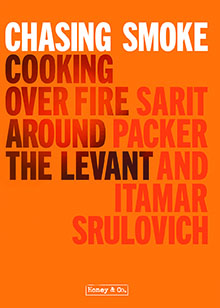 "We hope our fire sends a wisp of smoke out to the street, and that people — chefs, waiters, guests — follow the trail just as we do," the authors write in the introduction. "When you get to us, we hope you find something good to eat and join us, either in the restaurant or through this book, on a sunny Middle Eastern journey."