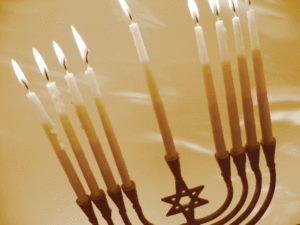 The Jewish World is accepting submissions for our 32nd annual Hanuka Cover Contest.
We're looking for colorful drawings by budding artists to feature on the cover of our Hanuka special edition on Dec. 1. We will choose a winning drawing, along with runners-up, from a student in 1st through 8th grades. Drawings should be visual representations of the meaning of Hanuka.
For details on what we're looking for (VERTICAL FORMAT!), click HERE.
We will need artwork submissions by 5 p.m. Wednesday, Nov. 22.
The winning entry will appear on the cover of the Hanuka special edition, in Twin Cities homes around Dec. 1.