By ERIN ELLIOTT BRYAN / Community News Editor
When Minnetonka author Julie Burton was a teenager, she was convinced she "had it down." But when she became a mother, she was "flattened" by the push-pull she felt to be the best mom she could be while still taking care of herself.
"This book came out of my own struggle with self-care," Burton said in a recent interview at the AJW office. "I saw moms who seemed to really have it down and then I also saw moms who seemed to really be struggling. I wanted to understand what the secrets were to being a mom who could feel good, take care of herself and be a good mom to her children."
So Burton, who earned a master's degree from Northwestern University's Medill School of Journalism, put on her "investigative hat" and began interviewing mothers about how they balance caring for their families and caring for themselves.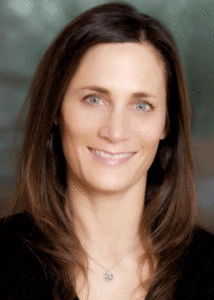 The result is her new book, The Self-Care Solution: A Modern Mother's Essential Guide to Health and Well-Being (She Writes Press), which will be available on May 3 — just in time for Mother's Day.
Burton says the book includes her interviews with nearly 400 mothers of diverse backgrounds (over a period of about five years), scholarly research on the subject and her own experience as a mom of four children — Sophie, 21, Jeremy, 19, Abe, 14, and Josie, 11 — with her husband of 23 years, David.
"People appreciate authenticity and honesty, and they want to be able to relate to an author who is willing to be vulnerable and share her story," Burton said. "What makes this book unique is that it is my struggle as only I can tell it.
But Burton also felt a sense of responsibility to tell the stories of these other moms, who she sensed were crying out to be heard. Among those who she interviewed were single mothers, divorced mothers, moms of only children, moms of multiple children, and mothers of all demographics, including different locations and economic situations.
Mothers voluntarily answered survey questions posed by Burton, and she chose to follow up with many of them. She also conducted random and informal surveys of mothers she encountered on airplanes or in coffee shops.
"I just started frantically chasing down moms who would talk to me about motherhood and self-care, and it was an amazing, amazing journey and experience," said Burton, who only identified these mothers by the ages of their children. "Moms seem to be more willing to talk and share [when they can remain anonymous], so it was nice to get the unfiltered truth from them."
The book also includes "physical, emotional and relational self-care tools" that mothers can employ to achieve balance and, ultimately, more satisfaction within themselves and their relationships.
Whether it's a weekly walk with a friend, setting aside time to exercise, laughing with the kids at home or taking deep breaths at a stoplight, Burton says that all moms should figure out ways to ground themselves.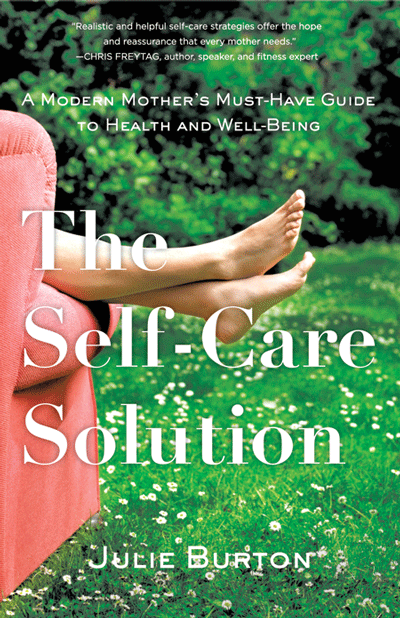 "What I've learned in the process of writing this book, and in my own experience, is that self-care is really about honoring your deep sense of self, and understanding what your needs are and figuring out ways to meet your needs on a regular basis," she said. "And it's not easy for anyone, and it's ongoing and it's dynamic and changing. It really involves being in touch and honest with yourself."
For Burton, one way she practices self-care is by beginning each day with a moment of gratitude — particularly the Modeh Ani prayer, which means "I am thankful."
"It's a couple of seconds of your day that puts you in a mind frame of self-care," Burton said.
Burton also has found her way back to Judaism and has realized that connecting to her spirituality is a great form of self-care. Burton grew up at Temple of Aaron Synagogue in St. Paul, and is now a member of both Temple Israel and Kenesseth Israel, where she started a Torah study group with Rabbi Mordechai Kalatsky.
"I realized in doing more of this studying and connecting with my Judaism that that was a piece of my self-care that was missing, and it has really enhanced my life and my family's life," Burton said. "We've got this 'Reformadox' thing going on, but it's working."
And she has also found that her writing process on this project is a form of self-care and has been a good fit with the Twin Cities Writing Studio, the organization she co-founded a year ago with Nina Badzin. Burton also teaches yoga classes and wellness workshops.
The benefits for mothers who practice self-care, Burton says, are "huge" and can be a great gift to their families.
"Moms have to take care of themselves to truly be able to take care of their families," Burton said. "Kids are watching Mom, even if we don't want them to watch us. The beauty of a mother practicing self-care is she's not only enhancing her life and her relationships and her level of happiness in the home, but she's showing her kids that this is important. We want our kids to be able to take care of themselves in a healthy way, so what better gift to give them than to show them how to do that."
***
The Self-Care Solution: A Modern Mother's Essential Guide to Health and Well-Being by Julie Burton is available for sale on Amazon, at Barnes and Noble, and at the following Twin Cities locations: Bean and Ro, Common Good Books, Majors and Quinn Booksellers, Eat My Words, SuNu Wellness and Wild Rumpus.
Burton will also appear at several local events: 3 p.m. Sunday, May 1 at Eat My Words Bookstore, 1228 N.E. Second St., Minneapolis; 11 a.m. to 2 p.m. Tuesday, May 3 at Bean and Ro, 4617 Excelsior Blvd., St. Louis Park; 7 p.m. Tuesday, May 3 at Common Good Books, 38 Snelling Ave. S., St. Paul; 5:30 to 8:30 p.m. Wednesday, May 4 at SuNu Wellness, 12455 Ridgedale Dr., Suite 203, Minnetonka; 10 a.m. to 6 p.m. Thursday, May 5 at A La Mode Boutique and Nail Spa, 3928 W. 50th St., Edina; and 11 a.m. to 1 p.m. Friday, May 6 at Barnes and Noble at the Galleria, 3225 W. 69th St., Edina.
(American Jewish World, 4.22.16