The archives housed at the U of M comprise more than 1,300 cubic feet of materials, including photographs, scrapbooks, videos, oral histories and records
By KATE DIETRICK
The Nathan and Theresa Berman Upper Midwest Jewish Archives (UMJA) contain important archival holdings that provide a valuable historical resource for anyone interested in understanding the American Jewish experience from a Midwest perspective.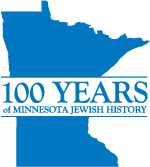 The collection first began to take shape under the Jewish Historical Society of the Upper Midwest (JHSUM), a group established in 1984 aiming to preserve stories of the earliest Jewish settlers in the Midwest. Their archival collection grew as individuals and local organizations donated their materials.
In 2001, former Governor Elmer L. Andersen invited JHSUM to place parts of the collections at the library bearing his name. In 2002, Nathan and Theresa Berman created an endowment for the collections at the Elmer L. Andersen Library at the University of Minnesota.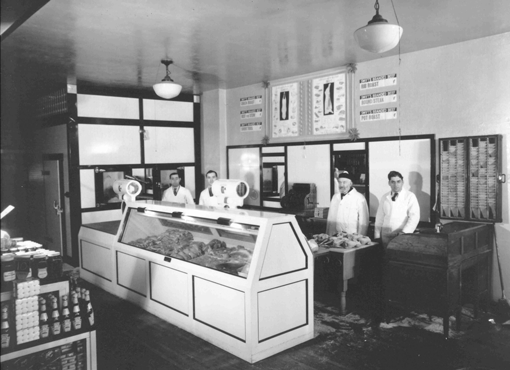 At that time, only a portion of the collection moved to the University while JHSUM controlled the other half and continued to collect materials over the years. In 2012, JHSUM made the decision to donate the entire collection to the University.
The reunited collections now comprise more than 1,300 cubic feet of materials. The materials are kept in Andersen Library, a magnificent library built into the bluffs of the Mississippi River on the West Bank of campus. UMJA is just one of 14 distinct archival collections at Andersen Library; all collections are kept in climate-controlled caverns that hold 93,000 cubic feet of archival materials.
The Upper Midwest Jewish Archives chronicle the activities of building ethnic and religious Jewish communities and advocacy organizations, as well as efforts to promote social welfare at large. We have organizational records for groups such as the Minneapolis Federation for Jewish Service, the Jewish Community Relations Council, the United Jewish Fund and Council, and women's organizations such as Hadassah and the National Council of Jewish Women.
We have synagogue records for Adath Jeshurun Congregation, Shir Tikvah, Mount Zion Temple, Temple Israel and more. We have family and personal papers about early Jewish settlement in Minnesota and the Dakotas — materials documenting family-owned businesses, homesteading, service in the armed forces during World War I and II, and ephemera illuminating growing up Jewish in cities big and small across the state. We have photographs, scrapbooks, videos, oral histories and much more.
Many collections in UMJA point to issues that face many minority immigrant communities — setting down roots, building a support system through places of worship or social organizations, and finding jobs and starting businesses, while also combating prejudice with social advocacy groups, and maintaining integrity and autonomy as generations grow and change in their adopted land.
The archives are open to the public and we encourage you to come and sift through the varied histories of Jewish people throughout this area.
***
Kate Dietrick is assistant archivist of the Nathan and Theresa Berman Upper Midwest Jewish Archives. For information, call 612-625-0192 or: umja@umn.edu.
(American Jewish World, 7.31.15)