Jewish history is filled with pivotal moments, and the history of Jewish life in Minnesota mirrors this experience
One hundred years ago, a cohort of thoughtful and committed individuals had the foresight and tenacity to start the American Jewish World (AJW). From that moment until today, this publication has been an important news source and provided a critical record of the Jewish experience in the Midwest. Mazal tov on the milestone of your centennial!
More than 30 years ago, a deeply committed group of parents and Jewish leaders joined together to create the first community Jewish day school in Minneapolis. In 1984, with only two grades and fewer than 30 students, the then-Minneapolis Jewish Day School opened its doors within the Talmud Torah of Minneapolis building. A small but dedicated faculty depended on parent volunteers for everything — from stuffing envelopes to teaching classes.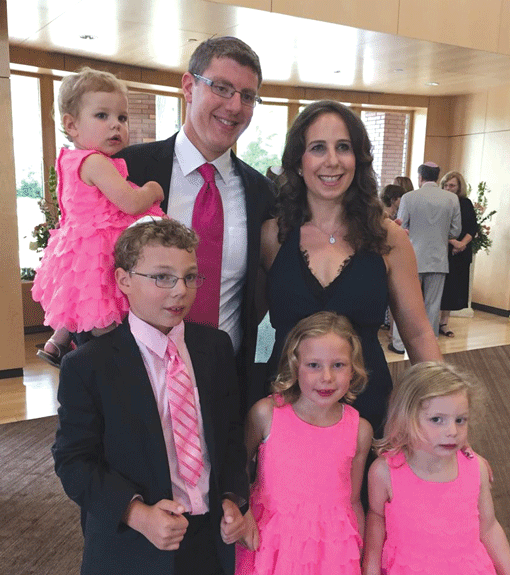 Each year, the school increased its efforts to provide an outstanding general and Jewish education to its expanding student body, eventually transforming to a K-6 and then to a K-8 school. Many of our founders remain active in the school today, and are continually inspired by its ongoing strength and vibrancy.
Within the past three years, we have begun enrolling second-generation students, as children of some of our early alumni have now started their own Jewish day school journeys.
In three short decades, the now-renamed Amos and Celia Heilicher Minneapolis Jewish Day School has enrolled thousands of students, outgrown multiple facilities, and evolved into one of the preeminent Jewish and independent educational institutions in the Upper Midwest.
The school offers an extraordinary academic program within a values-based, caring and supportive community. As the son of two founders, a graduate of the school and now a parent of two students, I am proud to say that, like the American Jewish World, HMJDS is an example of true excellence. Nearly every leader in our current Jewish community has a connection to the school. Alumni of HMJDS are well represented in local, national and international Jewish organizations, and in both lay and professional leadership capacities.
Through academic rigor, a robust arts and athletics program, and engagement with the larger community through volunteer service, HMJDS aims to create the next generation of Jewish learners and leaders.
To another 100 years for two important institutions! From your friends at the HMJDS, b'hatzlacha and yasher koach on a milestone toward which we all aspire.
— Steven Schoenberger, HMJDS alumnus and parent
(American Jewish World 7.31.15)