By ERIN ELLIOTT BRYAN / Community News Editor
As parents ready their kids to head back to school, they may be checking things off of their to-do list: clothes, shoes, school supplies, haircut, etc. But they should also think about scheduling a dental appointment.
Dr. Ellie Sakhi is a pediatric dentist who recently opened Tooth and Co. Pediatric Dentistry in St. Louis Park. She cited a statistic from the American Academy of Pediatric Dentistry (AAPD): "Tooth decay is the single most common chronic childhood disease."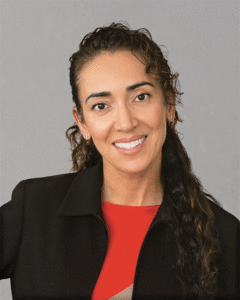 "Dental care is looked upon as such a negative thing for most people, they don't do it as a routine," Sakhi told the AJW. "And it's such a preventable thing."
Sakhi is working to change a child's (and family's) perception of going to the dentist. She has designed her clinic to be bright and welcoming, with modern furniture in the waiting room, and lots of toys and stuffed animals in the exam rooms. She also deliberately minimized the amount of tools and equipment that a child sees.
And she works very hard to develop relationships with her families in order to promote good oral hygiene habits for everybody.
"I try to make every kid's experience coming to the dentist positive," said Sakhi, who has two sons, ages five and three. "Having that positive outlook on dental care promotes this desire to do a more preventive approach: better brushing habits, better eating habits or not being afraid to go to the dentist if they have a toothache."
Sakhi was born in Iran and came to the United States in 1985. She went to high school in Brooklyn, N.Y., and earned her bachelor's degree at the University of California, Berkeley. She graduated from Georgetown with a master's degree in physiology and biophysics, and went to dental school at the University of Southern California.
"I was thinking either medical school or dental school, and dental school was more appealing to me, because there is more of a chance to interact with families, especially in pediatric dentistry," Sakhi said.
While at USC, Sakhi thrived in its problem-based learning program, which allows students to learn subjects while simultaneously working on real cases. She chose to do her pediatric residency at the University of Minnesota in part because the program's director also came from a background of problem-based learning.
Sakhi spent the last 10 years working at Dental Specialists in Roseville, where she created the clinic's pediatric dental specialty from the ground up. She said it was good training for building her own practice.
"Working with a group was wonderful, it taught me a lot," Sakhi said.
At Tooth and Co., Sakhi offers all of the regular services of a pediatric dentist. And she is so committed to establishing healthy habits as early as possible that she offers a complementary exam for children up to a year old (or even for expectant parents). This aligns with the AAPD recommendation that "parents should establish a dental home for infants by 12 months of age."
Sakhi said that seeing a dentist is "more than just a cleaning." For infants specifically — who have bacteria in their mouth even before they have teeth — a pediatric dentist will assess a child's feeding and hygiene habits, the structure of the mouth and alignment of new teeth, and any issues that could arise from thumb sucking or pacifier use. Sakhi said issues can also stem from a premature birth.
She stressed early intervention and education, which can avoid bigger problems as a child gets older. Sakhi also welcomes patients with special needs, who she will treat as long as necessary, as she recognizes the value of consistency in their lives.
"Our patients are in growth and development," Sakhi said. "We can make a big difference."
But Sakhi is also mindful of children who have already developed cavities or other dental problems. When it comes to treatment, she tries to make the experience as easy as possible. If needed, Tooth and Co. offers on-site "conscious oral sedation," as well as general aesthesia through Children's Hospital.
Sakhi said that it's important for children's dental problems to be treated as early as possible; they can affect diet, growth, verbal skills and socialization.
"I've had children whose speech was affected because of a chronic toothache and not being able to get care in a timely fashion," Sakhi said. "And after the cavities were taken care of, they did better at school, they ate better, they were happier kids. The parents were just so appreciative."
Sakhi refers to kids as a "clear canvas," who can be easily taught good habits. She recommends children avoid cavity-causing foods and to brush their teeth two to three times a day — particularly before naps and bedtime, when less saliva is produced to help fight tooth decay.
Children can use fluoride when they are old enough to know how to spit out toothpaste. Infants should use specially formulated toothpaste without fluoride.
"It's a lot easier for a five-year-old who's been brushing their teeth two times a day for them to go and do it on their own, without being asked," Sakhi said. "It just becomes something that they're comfortable with, they do it, it's not a big deal."
As children go back to school and reestablish their routine, Sakhi offers some reminders to maintain good oral health: brush twice a day, preferably after breakfast and before bed; don't snack or sip sugary beverages throughout the day; schedule routine check-ups; and see a dentist right away if there's a problem.
And she will work with families to do whatever is necessary to achieve optimum oral health.
"We will do everything in our power to establish good communication," Sakhi said. "Everybody has options and I understand other factors, it's not black and white, just focused on teeth. We may have to prioritize in terms of treatment. We can work together to reach the ideal."
***
Tooth and Co. is located at 4330 Hwy. 7, St. Louis Park. For information and to make an appointment, call 952-920-8234 or visit: www.toothandco.com.