The world learned in November about a new coronavirus variant called Omicron. The news isn't good.
Michael Osterholm, director of the Center for Infectious Disease Research and Policy (CIDRAP), told WCCO Radio on Nov. 29 that Omicron "is highly infectious, it appears to be much more transmissible than Delta, and it now has these mutations that could impact how well our immunity will work against it. That's the part we don't understand yet."
Although the United States banned travel from a number of countries in southern Africa, the Omicron variant has been found in "at least 17 countries — I think that will be 40 or 50 by the end of the week, including the United States," Osterholm said. "It's moving very quickly."
The discovery of Omicron adds to the world's woes during the ongoing COVID-19 pandemic. In Minnesota, there has been a surge of new infections; in November, the state had the highest infection rate in the entire U.S.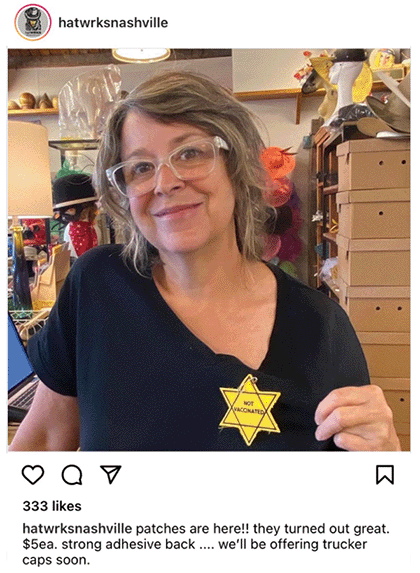 A Nov. 29 statement from the Minnesota Department of Health (MDH) noted: "At this point no Omicron cases have been reported in Minnesota or the United States. Fortunately, Minnesota has built one of the nation's strongest genomic sequencing and variant surveillance systems. If an Omicron variant infection is found in Minnesota, we will share that information as soon as possible."
And MDH recommended that people get vaccinated, including a booster shot for those eligible; wear face masks in indoor public settings and crowded outdoor settings; get tested for COVID-19 if they have symptoms or have been exposed to someone with COVID-19; wash their hands; stay away from crowds, etc.
In other words, we're not out of the woods, COVID-wise.
At the same time as public health officials are trying to keep everyone safe from COVID-19, a right-wing faction of the commentariat has decided to politicize these efforts for some ostensible partisan advantage. For example, JTA reported on Nov. 30 that Fox Nation host Lara Logan compared Anthony Fauci, the top U.S. government official handling the coronavirus response, to Josef Mengele, the Nazi doctor who conducted experiments on inmates at the Auschwitz death camp.
From JTA: "Logan was speaking on Fox News Primetime … about the prospect of new restrictive measures in the wake of the international concern over a new coronavirus variant, dubbed Omicron.
"'This is what people say to me, that he doesn't represent science to them,' Logan said of Fauci, President Joe Biden's chief medical adviser, who has become a lightning rod for conservative ire because he has favored restrictions to contain the virus. 'He represents Joseph Mengele, the Nazi doctor who did experiments on Jews during the Second World War and in the concentration camps. And I am talking about people all across the world are saying this.'
"The Auschwitz memorial museum called the comparison 'shameful' in a statement on Tuesday.
"'Exploiting the tragedy of people who became victims of criminal pseudo-medical experiments in Auschwitz in a debate about vaccines, pandemic and people who fight for saving human lives is shameful,' the museum's Twitter account wrote. 'It is disrespectful to victims and a sad symptom of moral and intellectual decline.'"
I'm not sure what has happened to Lara Logan, who was a respected international reporter for CBS News some years ago. She joined the Fox Nation streaming service, an affiliate of Fox News, in 2019. There has been a trend to demonize Dr. Fauci and other public health officials in the vilest manner. You can find online illustrations of Fauci in a Nazi SS uniform — the same kind of meme employed against Prime Minister Yitzhak Rabin by right-wing elements in Israel, prior to the 1995 assassination of the premier who signed the Oslo Accords.
Earlier this year, a store called Hatwrks, in Nashville, Tenn., advertised its yellow star "Not Vaccinated" badges on Instagram. The commercial endeavor sparked an outcry and protesters picketed the store.
Among the critics of this egregious display of bad taste, or antisemitism, the Tennessee Holocaust Commission responded to the Instagram post, calling it "horrific."
"We have seen a surge in antisemitism across the US and abroad," the commission posted on Facebook, as reported in the Tennessean newspaper. "We must continue to speak out. Using the yellow star or any Holocaust imagery or symbols for another purpose is beyond reprehensible and a disservice to the memory of the six million Jews who were systematically murdered in the Holocaust."
In a later Instagram post, the Nashville shop apologized "for any insensitivity." According to a BBC report, Hatwrks said it did not "intend to trivialize the Star of David or disrespect what happened to millions of people." The Instagram account for Hatwrks now seems to be set on private mode.
Not everyone is issuing apologies. Anti-vaccination protests around the U.S. frequently include people wearing Yellow Star armbands, like those required of European Jews during the Nazi onslaught, and displaying signs that compare vaccination and face mask mandates to the repression of Jews in the Shoah.
I don't think that these people generally have any particular affection for Jews; they just like to play the victim card, as if their opposition to public health measures to contain the spread of SARS-CoV-2 and its variants puts them in the position of Jews facing repression by Hitler and his henchmen. As far as I know, opponents of COVID-19 vaccinations have not been confined in ghettos, packed into cattle cars and transported to extermination camps, or marched into a forest and executed.
Another manifestation of this distasteful mode of protest occurred in November outside the Bronx office of New York Assemblyman Jeffrey Dinowitz. The Washington Post reported: "The Democrat even warned constituents to 'please avoid the area' if they were concerned about potential exposure to the coronavirus." However, Dinowitz did not anticipate that some demonstrators would show up sporting the previously mentioned antisemitic symbols.
"The display of swastikas and yellow Stars of David outside my office today is repugnant and offensive," Dinowitz, who is Jewish, tweeted.
"The protest outside Dinowitz's office was organized by Rob Astorino, a Republican and former Westchester County executive running for governor of New York," according to the Washington Post. "The gathering was in response to a bill Dinowitz, who represents part of the Bronx in the state legislature, sponsored [in October] that would require children to receive [COVID-19] vaccinations to attend school. Dinowitz helped pass vaccine mandate legislation in 2019, when he co-sponsored a bill that banned religious exemptions for school vaccine requirements following a measles outbreak largely centered in the ultra-Orthodox Jewish community in Brooklyn."
Unfortunately, nutty expressions of the anti-vaxx mentality have reached into the mainstream of Republican politics. In early November, Sen. Ted Cruz, R-Texas, a person mentioned as a possible 2024 GOP presidential candidate, took aim at Big Bird, the beloved eight-foot-tall Sesame Street puppet.
Cruz took exception to Big Bird's promotion of COVID-19 vaccinations for kids, tweeting that it was "government propaganda … for your 5 year old!"
Of course, liberal pundits had a field day with Ted Cruz vs. Big Bird.
"See, Big Bird is part of a conspiracy to get your 5- to 11-year-olds vaccinated against Covid-19!" Chris Cillizza, CNN editor-at-large, wrote last month. "That damn yellow bird wants your kids to get a vaccine that will not only protect them from a virus that has killed more than 750,000 Americans but also keep them from unintentionally spreading it to parents and grandparents who may well be more susceptible to more serious infections even if they are vaccinated."
Cillizza added, "Taking on Big Bird — I can't believe I just wrote that — is pure virtue-signaling by Cruz. Rather than take Big Bird's tweet on vaccination at face value — it was done in conjunction with a CNN Saturday morning townhall dedicated to answering parents' (and kids') questions about the vaccine — Cruz decided that it offered him an opportunity to score points with the Trumpist wing of the party that he desperately needs for his future national ambitions."
The insanity of anti-vaxxers is part of a larger drift by the Trumpites into a Twilight Zone of unreason. It's difficult to find common ground with people living in an alternate reality.
We should expect elected officials of whatever partisan affiliation to denounce those who conflate public health measures to contain the COVID-19 pandemic with the mass murder of Jews by the Nazis. Sadly, the GOP leaders don't seem to have the courage to cross Trump, who continues to embolden his followers with a spew of lies about the "rigged and stolen" 2020 presidential election, even after inciting a mob to lay siege to the U.S. Capitol on Jan. 6, when Congress was certifying the Electoral College votes. What remains of democracy in the U.S. could be dealt a fatal blow in the years to come if the authoritarian and unreasoning political faction, a dangerous group on the march, is not defeated.
Mordecai Specktor / editor@ajwnews.com
(American Jewish World, Dec. 2021)