AJW Staff Report
The Upper Midwest Jewish Archives (UMJA) at the University of Minnesota is raising money to digitize nearly 100 years of American Jewish World newspapers.
UMJA wants to digitize its collection of Jewish World newspapers, 91 bound volumes dating from 1915 to 2007.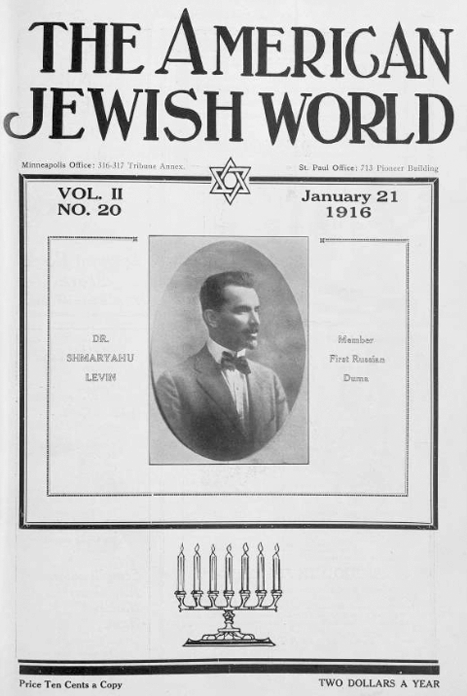 "Once digitized, each issue would be available online — keyword searchable and accessible to people around the world," says a fundraiser page on the university's website that seeks to raise $37,000.
A fundraising campaign, which was supposed to begin this spring, was postponed due to the COVID-19 pandemic, possibly to later this year.
Although the campaign hasn't begun in earnest, donations are now being accepted at: c-fund.us/oua.
The first three years of the paper's history, from 1915 to 1917, have already been digitized thanks to a financial gift from a donor to kick off the fundraising. They are now available online.
The Upper Midwest Jewish Archives, which houses materials documenting the lives of Jewish communities in Minnesota, the Dakotas and western Wisconsin, has over 2,500 photographs, scrapbooks, oral histories and more available online. Because of restrictions related to the COVID-19 pandemic, the archives housed at the Elmer L. Andersen Library, on the U of M West Bank campus, are not available now for public viewing.
For more information, contact archivist Kate Dietrick at: diet0134@umn.edu.
(American Jewish World, July 2020)