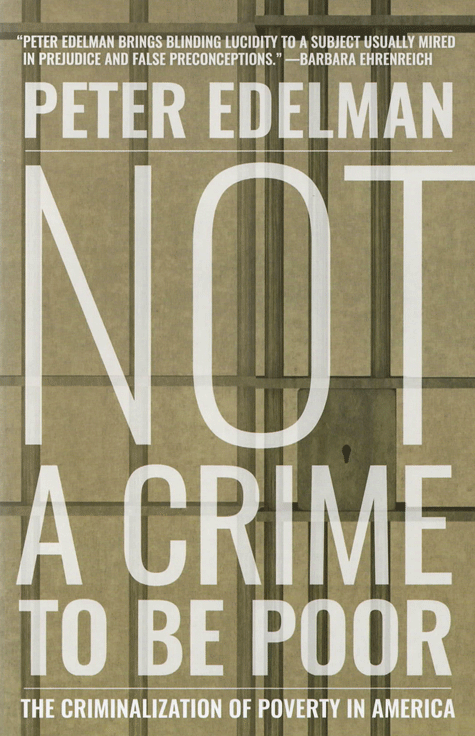 Peter Edelman, a Minneapolis native, worked for Sen. Robert F. Kennedy. He's now a professor at Georgetown University Law Center. His latest book, Not a Crime to Be Poor: The Criminalization of Poverty in America (The New Press), focuses on how government policies make the difficult lot of impoverished Americans unendurable. From money bail that keeps people never convicted of a crime in jail, to laws against trespassing and public urination that mainly affect the homeless, Edelman argues that our government has effectively made it a crime to be poor. He will discuss his book on the evening of Nov. 16 at Common Good Books in St. Paul . — Mordecai Specktor
PLEASE NOTE: The Nov. 3 print edition contained erroneous information about Edelman's Thursday, Nov. 16 appearance in St. Paul. The 7:30 p.m. talk has been moved across the street from Common Good Books to the John B. Davis Lecture Hall, Ruth Stricker Campus Center, Macalester College, 3 Snelling Ave.
Edelman also will discuss his new book the following morning, Friday, Nov. 17 at Hamline University. For details, click HERE.