By MORDECAI SPECKTOR
Regarding the concept behind his new album, Notes from New York (Impulse!), pianist Bill Charlap mentions that New York City is his home, and it's the home of his longtime trio mates, bassist Peter Washington and drummer Kenny Washington (who are not related).
"It is certainly our home base, and the energy of New York is all over everything that we do," says Charlap. He adds that the trio is "always at the Village Vanguard at Labor Day for two weeks … We're also often at Dizzy's Club [in Lincoln Center] for two weeks in the spring. I run the jazz series at the 92nd Street Y, where I perform on all the concerts there are six concerts every July."
Charlap and his musical comperes also are "very busy doing many other things in New York." Fortunately for music lovers in the Twin Cities, the Bill Charlap Trio will return for two shows May 11 at the Dakota Jazz Club.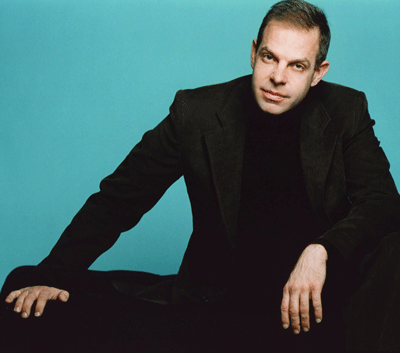 During a recent phone interview with the Jewish World from his home in New York, Charlap expresses his fondness for the jazz hub on Nicollet Mall, and recalls playing gigs at the Dakota, going back to when the club was in St. Paul's Bandana Square. He's performed at the Dakota both with his trio and as a piano duo with his wife, Renee Rosnes, a fabulously accomplished jazz pianist, composer and bandleader who's originally from Saskatchewan.
Getting back to the new album, the 49-year-old musician says that every one of the songs on Notes from New York represents "some connection to New York for me. Even 'I'll Remember April,' as much as it's played, I think about Phil Woods and I think about 52nd Street, and about how it was such a bebop staple."
Versions of the song, the first track on Notes from New York, have been recorded by everyone from Charlie Parker to Miles Davis to Doris Day; for Charlap, the song evokes memories of his late friend, Sir Richard Rodney Bennett, "who was a great composer, and also a pianist and singer sometimes… he used to sing that so beautifully."
Charlap continues in the New York vein, vis-à-vis the songs he plays on the new album. "Make Me Rainbows," a song composed by John Williams, has lyrics by Marilyn and Alan Bergman, "who were dear friends, and continue to be dear friends of mine, and of my parents. When I was very young I remember them coming over to our home."
In the way of background, Charlap grew up in a musical milieu. His late father, Mark "Moose" Charlap was a Broadway composer; he wrote the music for Peter Pan — with Mary Martin in the title role — with lyrics by Carolyn Leigh. The full Broadway production, directed by Jerome Robbins, featured additional music by Jule Styne, and additional lyrics by Betty Comden and Adolph Green.
And Charlap's mother is Sandy Stewart (née Sandra Galitz), who had a 1963 Top 40 hit with "My Coloring Book," a song by Fred Ebb and John Kander.
The pianist describes his mother as "a great singer, who sang with Mitch Miller and Perry Como, she was a regular on those [TV] shows, she was on Ed Sullivan. She also toured with Benny Goodman." Charlap and his mother have recorded and toured together.
Bill Charlap is regarded as one of the leading interpreters of the Great American Songbook. He has recorded albums devoted to the music of some of the great American composers: Leonard Bernstein, George Gershwin, Jerome Kern and Hoagy Carmichael.
His album prior to Notes from New York was titled The Silver Lining: The Songs of Jerome Kern (Columbia). Charlap shared top billing on that record with Tony Bennett.
"Tony is one of the greats of all time, of course," says Charlap. "It's been a very wonderful and special experience to share, with both my trio and with Renee Rosnes, all the wonderful success we've received with The Silver Lining … it won a Grammy this year."
In response to a question, Charlap says that he and Bennett played on some television shows, but never toured in support of The Silver Lining. Both of them were busy touring with their own groups. Charlap did appear on NBC's 30 Rock, in 2012, as the pianist accompanying Bennett at the wedding reception of Liz Lemon, played by Tina Fey.
And in addition to his busy performing and recording schedule, last year Charlap became the director of jazz studies at William Paterson University, in Wayne, N.J.
I was fortunate to see Bill Charlap play in 2009, at Orchestra Hall, with the Blue Note 7, an all-star jazz ensemble that toured the U.S. on the occasion of the 70th anniversary of the famed Blue Note jazz label. Charlap was the pianist and musical director for the Blue Note 7. It will be a special treat to see the Bill Charlap Trio in the intimate confines of the Dakota.
***
The Bill Charlap Trio will play two shows, 7 and 9 p.m., Wednesday, May 11 at the Dakota Jazz Club and Restaurant, 1010 Nicollet Ave., Minneapolis. For tickets, call 612-332-1010, or go to: dakotacooks.com.
(American Jewish World, 5.6.16)