AJW Staff Report
There's still a window of opportunity to shop for kosher wine for your Rosh Hashana dinner this weekend. And Royal Wine Corp. — with a portfolio of domestic and international wines from California, France, Italy, Spain, Israel, New Zealand and Argentina — has announced some delicious new offerings for Yontif.
Wine expert Gabriel Geller, director of public relations and manager of wine education for Royal Wine Corp., says an excellent selection of notable and innovative kosher wines is coming to market in time for Rosh Hashana. He enthusiastically suggests the following new entries from the world's top producing areas: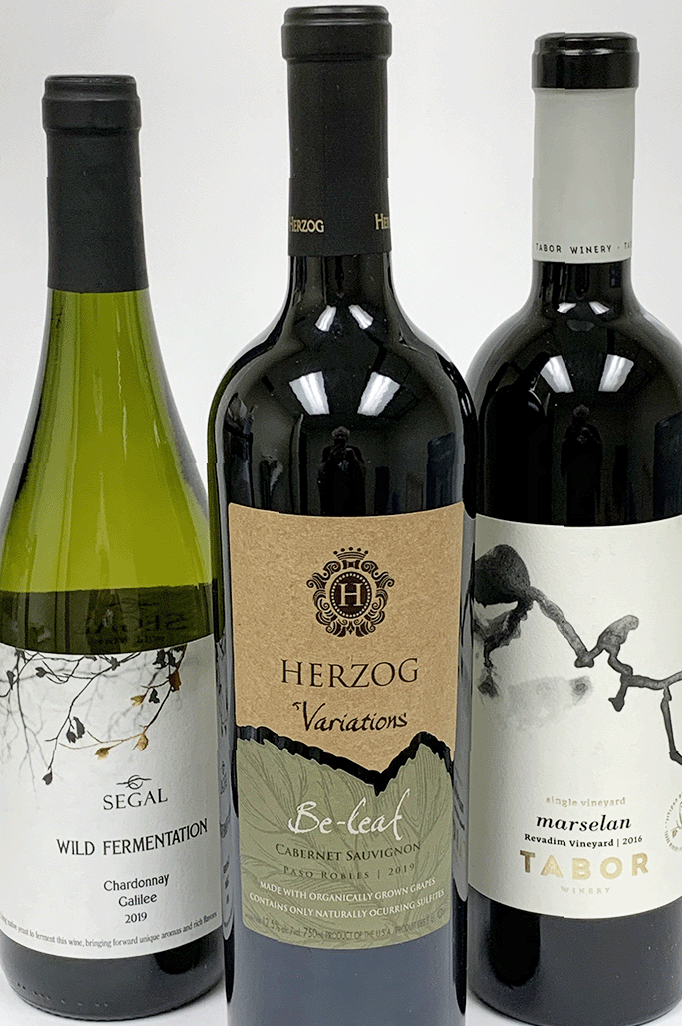 Herzog Wine Cellars is introducing Herzog Variations Be-leaf Cabernet Sauvignon. A delicious, full-bodied Cabernet Sauvignon from the acclaimed Paso Robles viticultural area, this blend is made from grapes grown in an organic vineyard, without any added sulfites. This is a quality option for consumers seeking organic products or who are sensitive to sulfites. (SRP: $24.99)
Ido Lewinsohn, one of a select group of candidates for the revered Master of Wine designation, keeps on innovating with two new releases from Segal. Segal Wild Fermentation Chardonnay and Segal Wild Fermentation Cabernet Sauvignon are made from a fermentation process that uses only natural yeast from the vineyard. These flavorful, high-quality wines provide great value at $24.99.
The ecologically-focused Tabor winery released a Single Vineyard wine made from an interesting grape variety, Marselan, which is a hybrid of Cabernet Sauvignon and Grenache Noir. This wine features spicy, earthy attributes in a robust, full-flavored combination of black fruit and herbal notes. It has a delicate, refined mouthfeel. Available in limited quantities. (SRP: $39.99)
Another Israeli vintage comes from the leading Judean Hills family winery, Flam, which introduces a new wine to its acclaimed lineup: Camellia, named after the Flam family's matriarch. This top-notch Chardonnay is masterfully blended with 10 percent Sauvignon Blanc, providing vibrant, grassy, and complex mineral notes. (SRP: $44.99)
And from France, Royal wine just released the 2017 vintage kosher run of Château Guiraud, its celebrated 1st Grand Cru Sauternes. The last kosher release of this high-end dessert wine was the 2001 vintage. Sixteen years of patience have paid off: this stellar, decadent wine would be a highlight at any Rosh Hashana table, but it can also be cellared over the next few decades to evolve and develop further complexity. (SRP: $149.99)
To peruse more kosher wines from around the world, go to the Royal Wine Corp. website.