Sabes JCC's annual Spark! event on March 10 will explore how 3D printing technology is impacting our lives now and how it will transform the future
By TAMAR FENTON
"3D printed trachea saves baby's life," "Man saves wife's sight by printing her tumor," "NASA working on zero-gravity 3-D printer to make pizza for orbiting astronauts," "Israel uses 3D printing to create custom jaw for injured Syrian refugee."
It sounds like science fiction, but these are actual headlines from newspaper stories about the wonders of 3D printing.
Due to increasingly sophisticated 3D printing technology, the unimaginable has become possible in the realms of medical procedures, dentistry, manufacturing, automotive and aerospace industries, food preparation, entertainment and design. Everywhere we turn, we are hearing about a new 3D printing "miracle."
On Tuesday, March 10, the community will have the opportunity to discover firsthand how 3D printing is impacting our lives now and how it will transform the future. The Sabes JCC's Spark! Annual Celebration of Innovation event, "From Imagination to Creation: How 3D Printing Is Changing Our World," will take place at the Cowles Center in Minneapolis.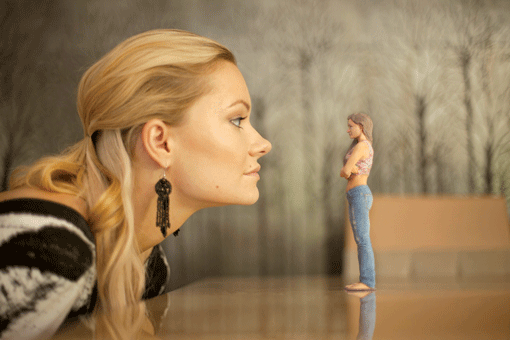 Spark! will not only feature some of the leaders in the field of 3D printing, but also bring the community together for an exciting and thought-provoking night of engagement. Now in its third year, the event will combine cutting-edge presentations, exhibits, a community reception and a novel approach to addressing some of the hot topics of our times.
"The Sabes JCC is proud to bring this event to the community," said Sabes JCC CEO Joshua Wert. "It is a great example of the kind of programming that we create at the J: innovative, thought-provoking, inclusive, conversation-starting and collaborative."
This event is the first of its kind in Minnesota and will feature a local builder who has been featured on CNN and NBC for 3D printing the world's only life-size castle; the opportunity to be 3D scanned by MY3DNA, which creates a photo-realistic selfie (think plastic figurines that look exactly like you!); and the first 3D printed fashion show in the Twin Cities.
Julia Koerner, an award-winning fashion designer based in Los Angeles, has created never-before-seen 3D printed fashions that defy any conventional understanding of fabric and construction. These wearable works of art will be worn and styled by members of our local Jewish community.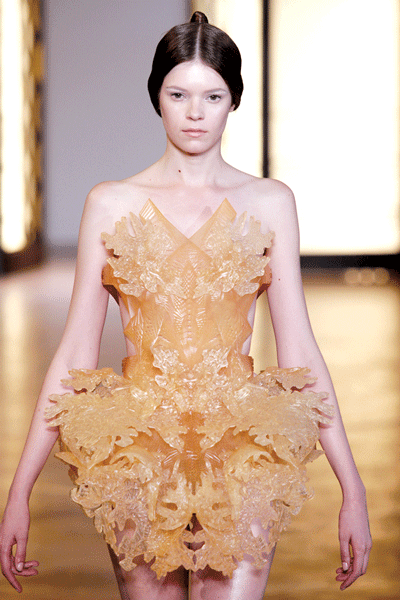 Dr. Christopher Scorzelli, a 3D printing med-tech innovator, will speak about everything from 3D printed bone and skin replacement, and surgical advancements to the role of the technology in more precise heart and brain surgeries, and the ways in which 3D printing is giving mobility to people with paralysis.
The keynote address will be given by Scott Crump, the founder, chair and chief innovation officer of Stratasys, the global leader in 3D printing, which is headquartered in Eden Prairie and Israel. In addition to sharing the story of how the Minnesota and Israeli companies came together, he will talk about emerging trends in 3D printing and some of its most unique applications.
Two longstanding Spark! committee members and local innovators, Cathy Paper and Brad Lehrman, will co-emcee the event.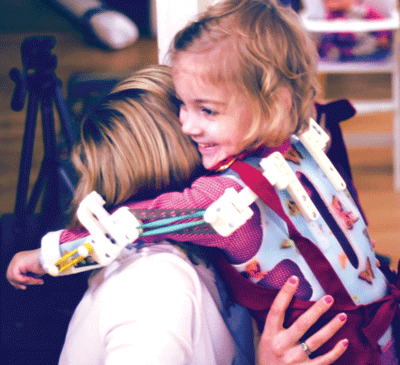 The program will begin at 7 p.m., but the doors to the Cowles Center will open at 5 p.m. for a community reception that will feature light vegetarian fare, a cash bar and opportunities to network, while exploring the unique 3D printing exhibits that will be on display.
The JCC is pleased to collaborate with the Minneapolis Jewish Federation, JFCS NextGen, TCJewfolk and GESHER: Jewish Business Connection to bring the community's young adults together for this event.
For those who are unable to attend the event, the Sabes JCC will host a four-day post-event scanning opportunity, so that people of all ages can have their 3D selfies created. (There is a cost for this service, but it has been discounted significantly for this JCC event. Prices, times and scheduling can be found at: www.sabesjcc.org.)
"The JCC's mission is built around creating moments of meaningful engagement," Wert said, "and we hope that you will join us for this unique and memorable experience."
***
The Sabes JCC's Spark! Annual Celebration of Innovation, "From Imagination to Creation: How 3D Printing Is Changing Our World," will take place on Tuesday, March 10 at the Cowles Center, 528 Hennepin Ave., Minneapolis. Receptions will begin at 5 p.m., followed by the program at 7 p.m.
General admission tickets are $36, with proceeds supporting the programs and services of the Sabes JCC; for information, visit: www.sabesjcc.org/annual-benefit.php. VIP tickets and sponsorships are also available; contact Tamar Fenton at: tfenton@sabesjcc.org.
Tamar Fenton is the director of development and community engagement at the Sabes JCC.
(American Jewish World, 2.27.15)