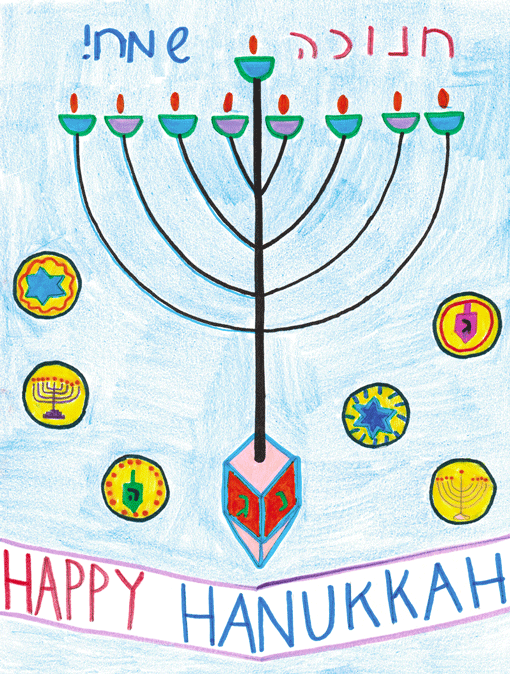 The winner of the 23rd annual American Jewish World Hanuka Cover Contest is Yonah Davis, who is in the 8th grade at Heilicher Minneapolis Jewish Day School.
Yonah's artwork appears on the cover of the AJW's Dec. 5 Hanuka special edition. Also, artworks selected as runners-up in the contest appear on Page 2 of this week's print edition and HERE.
Congratulations to all of the young artists who entered the AJW Hanuka Cover Contest. We look forward to seeing your artworks next year.
You're all winners in our book!