Maury Bernstein, a renowned musician, folklorist and radio host, was a beloved figure in the Minnesota music scene and beyond
By MORDECAI SPECKTOR
The foreword to the book West Bank Boogie, by Cyn Collins, a chronicle of four decades of music from the fabled bohemian district of Minneapolis, includes some words of homage to Maury Bernstein:
"Maury Bernstein was the prince of Cedar Avenue [in the '60s], who conducted an all-day moveable seminar on folk music (free) wherever he went. His radio show, Folk Music and Bernstein, was a work of art every' week. You put a nickel in Maury and he talked for 15 minutes about cowboy herding songs or "John Hardy" or the history of the hardanger fiddle. In a just world, he'd have been professor of folk music at the University, but instead he was scrapping for a living playing birthday parties and bar mitzvahs and living up over The Mixers bar on Washington Avenue."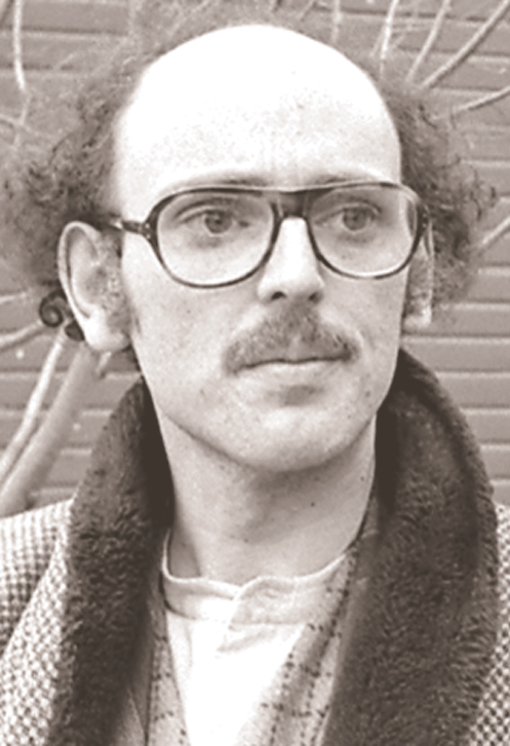 The foreword's author, Garrison Keillor, of Prairie Home Companion, fame, was one of many West Bank denizens who recognized the rare gifts of Maurice "Maury" Bernstein, who died on Nov. 9, after suffering for many years with Parkinson's disease. He was 74.
A graveside service was held at United Hebrew Brotherhood Cemetery.
Before there was a marketing category called "world music," Bernstein was a maven of ethnic music from around the globe — from Swedish folk music to Australian cowboy songs.
"Maury was probably one of the first guys to play on the West Bank in bars," Tony Glover, the renowned blues harp player recalled, in West Bank Boogie. "Before that there were jukeboxes. Maury would bring his accordion in and play in the corner of the Triangle [Bar, on Riverside Avenue]."
And Greek music. "Maury and I blended our heritage of Jewish and Greek music," recalled Twin Cities bandleader Chris Kalogerson, in a tribute to Bernstein posted on the Hodroff-Epstein Web site. "We played many jobs together over a span of 40 years. Maury did a radio show of Jewish music and more. He helped me with my Greek radio show on the same station. Always enjoyed the conversations we had."
Minneapolis accordionist Mark Stillman began playing in an ensemble led by Bernstein in the mid-1980s. He played drums, with Bernstein on accordion.
"We did a lot of the French festivals, like the New French Café had their Bastille Day celebration… we did a lot of weddings and celebrations," Stillman told the AJW last week. The group backed singer Francine Roche for the French gigs.
"Maury was the guy who had an absolutely huge repertoire of music of every nationality," said Stillman. "Not only did we do French, we did Jewish, we did Russian; and he was quite prolific at the Scandinavian music."
Bernstein started the Snoose Boulevard Festival in the 1970s, which celebrated the Scandinavian legacy of the West Bank neighborhood. Bernstein brought in the Swedish songbird Anne-Charlotte Harvey, and assembled a backing band.
Addressing her late musical collaborator, in a message posted on the St. Paul Pioneer Press' Guest Book, Harvey wrote: "You were a unique force in my life and it has been richer for it. Your single-minded devotion to what you believed in, total disregard for 'shoulds' and 'conventions' and other people's limtations — you had none when it came to your passions — were chastening, aggravating and admirable. May you enjoy well-deserved peace with your favorite folk music around you. Thank you for everything."
Virtuoso guitarist Tim Sparks told the AJW that he first met Bernstein in the early 1970s, when he was invited to play for the Snoose Boulevard Festival. A decade later he played the previously mentioned Bastille Day festivals.
"Maury played literally every kind of music, which is natural since the accordion is played all over the world," said Sparks. "Maury was a walking encyclopedia… and he always shared insights and interesting tidbits of arcane musical history."
Sparks also recalled a wedding that brought together Jewish and Swedish families. "The first set was traditional Scandinavian folk dances. After a short break, we played a classic Jewish wedding dance with horas. Then at the very end, Maury called an eclectic selection of tunes and we watched as the two families, which both had accomplished dancers in their respective cultures… started to dance together and spontaneously craft dances that were a synthesis of their two traditions. Maury was delighted."
Stillman also mentioned that he played a number of gigs with Bernstein and Sima Shumilovsky, a singer from Ukraine, who came to Minnesota in 1978. The group's repertoire featured Yiddish music.
In a 2005 article for the Seward Profile community newspaper, Cindy Collins interviewed Bernstein at the Sholom Home in St. Louis Park.
"Bernstein lived on the West Bank for 30 years beginning in 1969," wrote Collins. "He majored in Latin and English at the University of Minnesota. He loves learning languages and is currently studying Russian.
"Bernstein's insatiable curiosity about ethnic music, still vibrant, led him down many paths. He taught ethnomusicology in British and American folk music at the University of Minnesota from 1979-86. Bernstein produced and hosted a National Public Radio show, Folk Music and Bernstein, from 1961-78. He was founder and organizer of Cedar-Riverside's Snoose Boulevard Festival, which drew 100,000 people in 1974. He was part of the Olle i Skratthult Research Project, with Anne-Charlotte Harvey from Sweden, who was the singer for Bernstein's band for all the Snoose Boulevard Festivals. He produced three albums featuring the music from the festivals. Now he loves the French music program of KFAI-FM, which he says is, 'flavorful and old-fashioned, really.'"
Bernstein told Collins that his radio show, The Jewish Program, was broadcast on several local radion stations.
"I featured Israeli pop music, and some of it was so creative and so wonderful. They had some of the best artists in the world," said Bernstein.
"I really loved doing the Jewish Program," added Bernstein. "And the audience was 90 percent Christian."
Bernstein, as Keillor noted, scraped along financially for most of his life.
Stillman recalled that Bernstein was always generous, and divided money from gigs equally among the musicians. "Maury was so popular and so talented, and yet just dirt poor. He just never had any money."
Bernstein "wasn't a businessman… he was just a generous guy who saw to it that everyone was taken care of," Stillman said. "He always kind of lived on the edge of things."
"He was a character," Stillman commented. "He enlightened you, and he could also make you crazy — and I mean that in the dearest sense. He was kind of a meshugana… sometimes argumentative; and he had an attitude about how things should go, and sometimes you couldn't change him. And sometimes that made people a little nutty, working with him. But it was also kind of an endearing quality, too."
Bernstein is survived by his sister, Melody "Merriam" Bernstein; and longtime friend, Jean Berglund.
(American Jewish World 11.22.13)