A Soviet comic dealing with his insecurities and the KGB. The goalkeeper (and former German soldier) whose signing to a British soccer team outraged its Jewish fans. Benjamin Netanyahu's rise to political power.
These are but a few of the stories being told on screen at this year's Twin Cities Jewish Film Festival, which is put on by the St. Paul and Sabes JCCs.
The festival, now in its 25th year, opens this Saturday, Sept. 14, with a lineup of more than a dozen films from around the world. With eight different languages represented, the films include documentaries, dramas and shorts.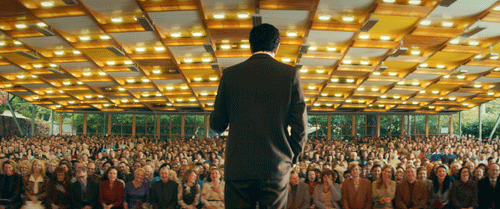 Saturday, Sept. 14 (Opening Night)
Back To Maracanã
Dir. Jorge Gurvich (Israel, 2019)
A family embarks on a spontaneous trip to the World Cup Games in Brazil, their former homeland — "a wild journey that changes all of them."
8 p.m. at Sabes JCC, 4330 S. Cedar Lake Rd., St. Louis Park. In Portuguese and Hebrew with English subtitles, 90 mins.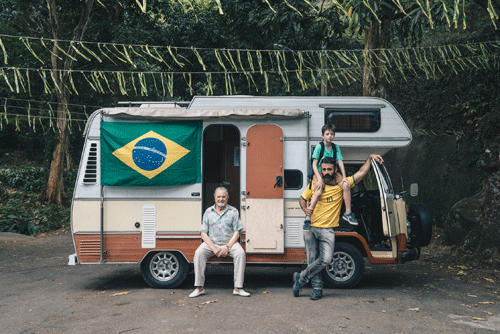 Sunday, Sept. 15
Black Honey: The Life and Poetry of Avraham Sutzkever
Dir. Uri Barbash (Israel, 2018)
The eventful life of the late Yiddish poet Abraham Sutzkever is the subject of this documentary. Sutzkever saved Jewish manuscripts from falling into Nazi hands, was rescued during WWII by a plane sent by Stalin, testified at the Nuremberg Trials, and went to Israel in 1947.
1:30 p.m. at Sabes JCC. In Hebrew and Yiddish with English subtitles, 76 mins.
The Museum
Dir. Ran Tal (Israel, 2017)
This documentary focuses on the Israel Museum, a prominent cultural institution in that country, which is run by an American.
4 p.m. at Sabes JCC. English and Hebrew with English subtitles, 74 mins.
Monday, Sept. 16
King Bibi
Dir. Dan Shadur (Israel, USA, 2018)
Has Bibi, as Benjamin Netanyahu is known, reached the status of royalty? As the longest-serving prime minister in Israeli history, he's an incredibly powerful figure. So how did he get to where he is today? This documentary uses archival footage to explore his political ascent.
7 p.m. at Sabes JCC. English and Hebrew with English subtitles, 87 mins.
Tuesday, Sept. 16
From Cairo to the Cloud
Dir. Michelle Paymar (Various countries, 2018)
A discovery in an ancient Cairo synagogue altered our understanding of Jewish history, as this documentary shows. Back in 1896, a Talmudic scholar named Solomon Schechter unearthed a trove of significant manuscripts including religious texts and literary treasures.
7 p.m. at St. Paul JCC, 1375 St. Paul Ave. English, 94 mins.
Thursday, Sept. 19
Shorts Night
Six short films, ranging in theme from a thriller to a narrative drama, will be shown: Black Hat, The Driver Is Red, Oshri, Almost Liam, R4CH43L and The Fiddle.
7 p.m. at Sabes JCC.
Saturday, Sept. 21
The Keeper
Dir. Marcus Rosenmuller (Germany, 2019)
This biographical drama tells the true story of Bert Trautmann, a German soldier and POW who ends up becoming a goalkeeper at British soccer club Manchester City after WWII. Thousands of fans are outraged, many of them Jews.
8 p.m. at Sabes JCC. English, 113 mins.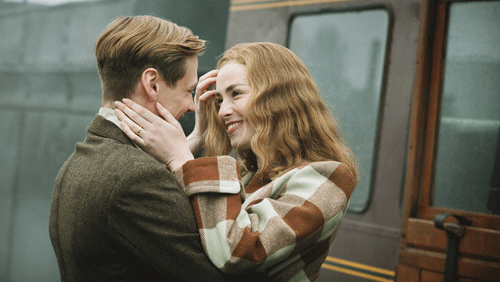 Sunday, Sept. 22
The Humorist
Dir. Mikhail Idov (Czech Republic, Latvia, Russia, 2018)
A fictional Soviet stand-up comic confronts fame, the KGB and his insecurities. Finally he "snaps and armed with the American notion of insult humor, takes his revenge."
1 p.m. St. Paul JCC. Russian with English subtitles, 100 mins.
Fig Tree
Dir. Aäläm-Wärqe Davidian  (Various countries, 2018)
This coming of age drama set during the Ethiopian War examines the life of a Jewish teenage girl named Mina, whose family seeks to flee to Israel. Meanwhile, Mina works to keep her Christian boyfriend from being drafted into the war.
4 p.m. at St. Paul JCC. Amharic with English subtitles, 93 mins.
The Unorthodox
Dir. Eliran Malka (Israel, 2018)
A father whose daughter is expelled from school is compelled to start a political campaign in this humorous drama. Though he doesn't know what he's doing, he's at least got "much rage, passion, and a sense of justice."
7 p.m. St. Paul JCC. Hebrew and Yiddish with English subtitles, 92 mins.
Thursday, Sept. 26
Promise at Dawn
Dir. Eric Barbier (France, 2017)
Based on Romain Gary's best-selling autobiographical novel of the same name, this film follows the trajectory of famous Jewish writer's extraordinary life. Gary grew up in Poland then moved to France, joining the Air Force during WWII.
7 p.m. at St. Paul JCC. French with English subtitles, 131 mins.
Saturday, Sept. 28 (Closing night)
My Polish Honeymoon
Dir. Elise Otzenberger (France, 2019)
Parisian newlyweds Anna and Adam learn about their family history during a visit to Poland. There, they attend a ceremony memorializing the village of Adam's grandfather — a village destroyed 75 years ago.
French with English subtitles, 88 mins.
Though the festival closes Sept. 28, it's followed by a series of "Post Fest" screenings. The festival also includes, at 7 p.m. Sunday, Sept. 15 at Sabes JCC, an evening with Israeli filmmaker Ori Elon, whose TV drama Shtisel is available on Netflix.
Tickets are $12. For more information on films and to buy tickets, visit tcjfilmfest.org or call 1-800-838-3006.