Oct. 3 hearing focused on a laptop computer that a former mall kiosk employee handed over to federal agents
By MORDECAI SPECKTOR
Two Israeli natives charged with unlawfully employing young Israelis at Mall of America kiosks were each arraigned on 12 felony counts before a magistrate judge Oct. 3 at the United States Courthouse in St. Paul (9-27-13 AJW).
Yosi Rachamim, 31, and Yehiel Shpitser, 30, both pleaded not guilty to the charges of conspiracy to commit unlawful employment and harboring of aliens, unlawful employment of aliens, and harboring of certain aliens. U.S. Magistrate Judge Jeffrey J. Keyes set a Nov. 25 trial date. Judge David S. Doty will preside over the trial
Two other defendants in the case, Avraham Nadivi, 31, and Adam Vaknin, 32, are in Israel and out of the reach of federal authorities.
The four Israelis operated YA & YA USA, Inc., which sells hair and beauty products from five kiosks and a store at the Mall of America. The indictment alleges that from Sept. 21, 2009 through June 19, 2013, the defendants conspired to recruit young Israelis entering the U.S. on tourist visas to illegally work for YA & YA. The Israeli employees were housed at the Pebble Brook Apartments in Bloomington in apartments leased by Nadivi, the CEO of YA & YA, according to the grand jury indictment.
The U.S. Attorney for Minnesota stated that the case against the four Israelis was the result of an investigation by the U.S. Customs and Border Protection, the Immigration and Customs Enforcement (ICE)-Homeland Security Investigations (HSI), and the HSI-led multi-agency Document and Benefit Fraud Task Force.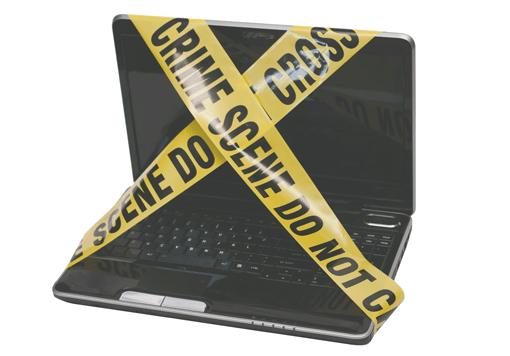 The bulk of the courtroom procedure Oct. 3 was devoted to a hearing on a defense motion to suppress evidence obtained from a Lenovo computer that was handed over to Homeland Security officials by a former YA & YA employee named Ben Tibi.
Richard H. Kyle, Jr., of the Fredrikson & Byron law firm in Minneapolis, the attorney for Yehiel Shpitser, called Rachel Ben Haim as a witness. Ben Haim, who works as the director of human resources for YA & YA, testified that she provided laptop computers to the company's employees, so they could stay in touch with friends and family, send and receive e-mail, and read Israeli newspapers on the Web.
Although Ben Haim testified that she was not employed at YA & YA when Tibi worked for the company, her testimony was intended to bolster the defense contention that the Lenovo computer, which had personnel information and sales data on its hard drive, was the property of YA & YA, so Tibi could not legally turn it over to federal authorities.
Steven A. Sullivan, a U.S. Border Patrol agent who was involved in the investigation of YA & YA, testified that the Lenovo computer, which was purchased in Israel in 2007, was turned over to Sullivan by Tibi's attorney. Tibi signed a document consenting to an electronic device search, according to Sullivan, who explained that HSI forensic experts created a mirror image of the computer's hard drive, and then returned the computer to Tibi.
The motion filed by Kyle to suppress evidence obtained from the Lenovo computer argues that "the searches were conducted without a warrant and pursuant to an invalid consent to search agreement signed by Ben Tibi."
Sullivan also testified that he first became familiar with Tibi in May 2012, when he contacted Tibi about a possible "marriage fraud." Sullivan said that federal authorities suspected Tibi of involvement in a scheme that was "compensating" YA & YA employees in the U.S. on B-2 tourist visas with "fraudulent marriages."
In the May 2012 interview, Sullivan said that Tibi, who has U.S. citizenship, admitted to receiving "$6,000 or $7,000" to marry Doreen Ganon, an Israeli who was employed by YA & YA at a time when she was not legally allowed to work in the U.S.
According to the criminal complaint in the case, Tibi met Ganon shortly after he arrived in Dec. 2009 from Louisiana to work for YA & YA. They were married on Jan. 26, 2010.
Sullivan testified that the marriage was set up so Ganon could get an immigration benefit and work status in the U.S. He added that he set up a "proffer interview" with Tibi through the U.S. Attorney in Sept. 2012; Tibi agreed to the proffer interview with federal prosecutors in exchange for limited immunity. At the interview, Tibi allegedly discussed YA & YA's business dealings, how he was paid off-the-books as an employee, and "other possible fraudulent marriages," according to Sullivan. The AJW has learned that Tibi is now living in Israel.
The Oct. 3 hearing proceeded slowly, as Moshe Git served as a Hebrew translator for defendant Rachamim, who is represented by Deborah K. Ellis, of the Ellis Law Office in St. Paul. All of the questions to witnesses were translated into Hebrew, then the answers were translated to Hebrew. Also, objections to testimony and the judge's rulings were translated to Hebrew for Rachamim's benefit.
Git, an Israel native, is an occasional op-ed contributor to the American Jewish World.
Assistant U.S. Attorney Sara Elizabeth Huddleston led the questioning for the U.S. government. She was joined by another AUSA, David P. Steinkamp.
According to an Oct. 4 order from the magistrate judge, defendant Shpitser will submit a post-hearing brief on the motion to suppress evidence from the Lenovo computer, and from searches of YA & YA businesses at the Mall of America, by Oct. 11, then the matter will be taken under advisement and referred to the district court with a "Report and Recommendation."
In a related case, a Nov. 18 trial date was set for Lihi Aliza Elgrably, age 26, of St. Paul, a former YA & YA employee who was charged with one count of visa fraud. The government alleges that Elgrably petitioned to adjust her immigration status and withheld information about her employment with YA & YA. U.S. District Judge Joan N. Ericksen will preside at the trial.
(American Jewish World 10.11.13)
Update
Richard Kyle, attorney for Yehiel Shpitser, told the AJW this week that Judge Keyes granted his request for "a one-week extension to file post-hearing legal briefs.  The defense brief are now due by Oct. 18 and the government's responsive brief is due one week later, Oct. 25."
Kyle also said that his client also is asking the judge to continue the trial to Jan. 13, 2014, "due to the large amount of discovery in this case."