Reviewed by Neal Gendler
Sayed Kashua's narrator is an Israeli Arab who feels he doesn't belong anywhere, even home with his wife and children.
He's a former Jerusalem newspaper reporter whose community service sentence became an occupation of ghostwriting memoirs — prettifying them by leaving out unpleasant experiences, inventing words people hadn't said and thoughts they hadn't told him.
"I've written 30 books," he says, "but only as a hired hand."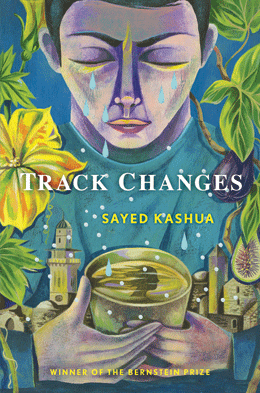 He's living a double exile, alone in a dormitory suite at the Illinois college where his wife has a three-year teaching appointment. He's recently returned from visiting his dying father in a Kfar Saba hospital — their first meeting in 14 years.
He has much of his father's life story on tape but is having trouble writing it.
"Ever since I can remember… my father's death is what I've feared most," he says. "As long as I'm writing, he's here with me… he still exists."
The second exile is from his hometown, Tira, an hour from Jerusalem, from which he was banished by his father for a reason disclosed artfully slowly. He says his father did right, "chasing away the shame before it stuck to them for all eternity, to all their children, tarnishing their names."
The shame and its consequences color a story that's engaging, sensitive and insightful, lingering long after the book is closed.
The tale centers around his visit to Israel and his first conversation with his family since banishment.
Only three quarters of the way in do we learn why his wife of 14 years barely speaks to him. She's living nearby with their three children; he sees them daily, tucking the youngest into bed.
"Track changes" is a term familiar to writers and editors using computers. With track changes on, edits are saved off-screen, available with a click — a color or line through them — to show what originally was there.
Kashua makes this an unusual device, showing sentences with lines through them as though edited out. It's akin to a judge's instructions to disregard testimony — you've read it although the author supposedly removed it.
Kashua's style also is unusual, with conversations lacking quotation marks and attribution, sometimes requiring readers' close attention. The narrator's actions and memories move back and forth with scant or no warning, although this is less confusing than it sounds.
He alone calls his wife Palestine, her given name, although she has changed it to Faula.
Her original name seems a metaphor for unrequited love, personal and territorial. Since they met, she'd wanted to leave Israel; after she earned her doctorate, she turned down offers from abroad because he objected to the expense.
"The real reason I didn't want to go was that I knew that elsewhere it would be easier for her to leave me. I had no doubt that moving countries would lead to a separation," he says.
"I hoped I could string things along until she managed one day to love me just as I loved her from the moment I saw her. But her love did not materialize."
Kashua, who writes in Hebrew, indirectly conveys his feelings as an Israeli Arab.
He thinks about returning to Israel when his wife's appointment ends, and that his children would be better off remaining in the United States.
"They won't have to feel humiliated, to bow their heads beneath the glare of that monstrous glass ceiling. Here, so I hoped, they won't be constantly reminded that they don't belong, aren't wanted, be forced to internalize their own inferiority, compelled to weigh each word spoken in school and on the street and at work out of a fear they might somehow upset the status of the rulers."
Kashua, a prize-winning book and sit-com writer completing a doctorate at Washington University in St. Louis, apparently reveals another frustration. His narrator recalls interviewing a former Knesset member from the Labor Party, who says his fellow Arabs "treated him like a sort of traitor because he had joined the ranks of a Zionist party."
What, the man asks, did the Arab "heroes in [the] Knesset do other than make noise and cause a spectacle? Did they connect any villages to the electrical grid? To the national water carrier? The phone company?" Did they bring more money for schools or get sewage systems? "No. They did nothing but talk. Everyone knows this and everyone stays silent."
Track Changes, translated by Mitch Ginsburg, packs a quiet, powerful punch on three levels. First, it's a captivating, quietly sad story. Second, it's a low key but wrenching exposition of Arab Israeli feelings.
Third. it's a reminder for the Twitter age: Whether or not the pen is mightier than the sword, careless use can destroy lives.
***
Neal Gendler is a Minneapolis writer and editor.
(American Jewish World, Feb. 2020)