The inaugural CrossRiver KosherFest, an all-kosher food festival hosted by Temple of Aaron, will take place 12 to 2:30 p.m. Sunday, Jan. 11 at the synagogue, 616 S. Mississippi River Blvd., St. Paul. The will be an opportunity to get kosher food in the Twin Cities all in one location and enjoy food from around the Twin Cities and beyond (1-2-15 AJW).
The featured vendor will be Milt's Barbecue for the Perplexed from Chicago. Other vendors will include Baldinger Bakery, Bogart's Doughnut Co., Spirit of Asia, Sholom Catering, Rishi Tea, Rita's Ice, Nothing Bundt Cakes, Just Truffles, Vitali's Bistro, Chabad UMN and more.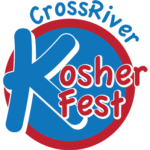 Classes about issues surrounding kosher food will be ongoing, as well as a "think tank" session about expanding kosher food options in the Twin Cities. There also will be food activities for children.
The event is open to the public. The cost is $15 for adults and $10 for children 10 and younger, which includes one sandwich from Milt's, two small tasters from participating vendors and a beverage (courtesy of Hillel at the University of Minnesota).
Additional food will be for sale from vendors, and attendees can choose from meat, parve or dairy as well as vegetarian and gluten-free.
For information, call 651-698-8874 or visit: www.templeofaaron.org.