Twin Cities musician Adam Levy will be the keynote speaker at the 15th annual Jewish community conference on mental health on Nov. 8
By ERIN ELLIOTT BRYAN / Community News Editor
"Ashes to ashes, dust to dust, we'll bid you adieu only if we must. A backwards baptism in Lake Michigan, I cradled my baby on his death bed. Sleep my beautiful son in the shallows of Naubinway."
— "Naubinway," by Adam Levy
When Twin Cities singer and songwriter Adam Levy and his family were deciding where to bury his son, Daniel — who committed suicide in 2012, after a yearslong struggle with mental illness — they decided to spread his ashes on the shores of Lake Michigan, in a small town in Michigan's Upper Peninsula called Naubinway.
"It was the last place that his mom saw him smiling, on one of their trips from New York to Minnesota," Levy, who founded the indie-rock band the Honeydogs, told the AJW in a recent phone interview. "They went swimming in that little beach there, and when we were trying to figure out what we were going to do with Daniel's ashes, that seemed like a logical place to put them."
"Naubinway" is also the title track of Levy's first solo album, which he describes as a "raw recording" that illustrates the different points in his personal grieving process. It will be released Oct. 23 by Think Piece Publishing.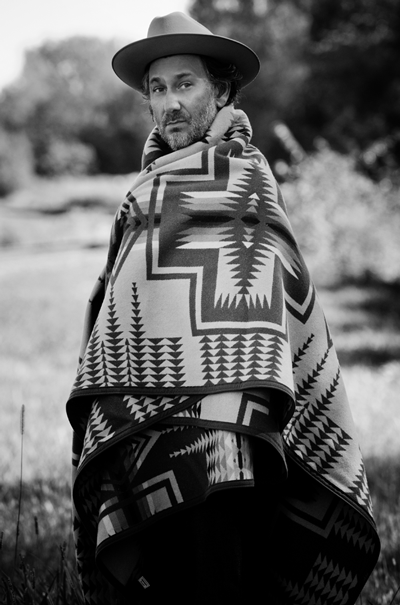 Levy will talk about his new album and share his experience of surviving the suicide of his son during the 15th annual Twin Cities Jewish Community Conference on Mental Health, which will take place on Nov. 8 at the St. Paul JCC. He will also perform songs from Naubinway.
The theme of this year's conference is "Embracing Hope, Erasing Stigma." In addition to Levy's keynote, titled "Journey from Naubinway," and musical closing ceremony, the event will offer two sessions of 20 workshops on a variety of mental health issues — from overcoming shame and understanding the commitment process to Jewish sources of spiritual comfort and using music to care for persons with dementia.
The conference is free and open to all.
"I see myself as part of a larger conversation about mental health systems and also the way we deal with this on a very human, personal level, in the hopes that we can reduce the stigmas and increase the conversation," Levy said.
In an AJW article last year, published in advance of the 2014 mental health conference, Levy said his son began dealing with mental health issues around the age of 17 (10-10-14 AJW). Daniel Levy was diagnosed as bipolar, though his father felt it didn't take into account the later symptoms of paranoia and hallucinations, which fall outside the parameters of the disease.
Daniel Levy was also a talented artist and studied for a year and a half at Minnesota College of Art and Design. Levy chose several pieces of Daniel's art for his album.
"There was no question that when I made the record I was going to use some of Daniel's art, and there's so much to choose from," Levy said. "The real question was, What was I going to use; thematically, visually, what point was I trying to make? I happened to choose a batch of works that falls toward the end of his life. I think it demonstrates the sophistication, the detail and craft that he had developed, as well as this intense emotional content. There's humor and playfulness, but there's also a real dark edge to it. I just feel like it's the whole shooting match. Daniel's final works hint at the possibilities. They're brilliant pieces, but I think it was only the beginning."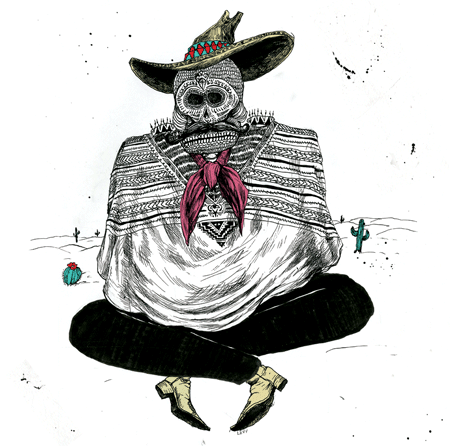 The songs for the album came easily and quickly, Levy said, but only after he allowed himself time away from music and songwriting.
"When Daniel died, I wrote a lot immediately and I shared that writing with people, but I didn't want to write music," he said. "But what started to naturally happen was that some of the things that I was writing about, some of the ways I was talking about it became the grist for songwriting material."
Levy said that Naubinway is an intimate album that is different from anything he's done before. Most of the songs are acoustic and lean heavily on his voice and guitar.
"It was about catharsis, it was about getting the stuff out and thinking about it," Levy said. "I wasn't really worried about how people were going to receive this, it was more like, I need to do this to take care of myself right now."
Levy pointed out that his album will be released by Think Piece Publishing, which is a book publishing company and not a traditional record label. The company, founded in 2012 by Adam Wahlberg, has published several books and memoirs about mental health issues.
(Levy will also perform songs from his album on Nov. 28 at the Cedar Cultural Center in Minneapolis; for tickets and information, visit: thecedar.org.)
Though Levy never foresaw himself where he is today — as a parent grieving the loss of his son — he continues to use Daniel's suicide as a way to contribute to the conversation about mental health, its treatment and its perception. Prior to the mental health conference in St. Paul, he will present a lecture on Oct. 23 at the Yale School of Psychiatry, where mental health professionals are researching suicide and suicide prevention.
"I'm out there talking about it and people are telling me their stories, and I think other professionals are listening to the conversation… People are much more willing to share than they were 20-some-odd years ago," Levy said. "The real issue to me is the human one, we need these kinds of connections and to know we're not alone. But I also think we need to take a close look at our treatment of mental health, in terms of illness and how differently we look at it from physical health."
***
"Embracing Hope, Erasing Stigma," the 15th annual Twin Cities Jewish Community Conference on Mental Health, will take place 10 a.m. to 4 p.m. Sunday, Nov. 8 at the St. Paul JCC, 1375 St. Paul Ave. The American Jewish World is a media sponsor of the event.
The conference is presented by the Mental Health Education Project (MHEP), a collaborative program of Jewish Family and Children's Service of Minneapolis (JFCS) and Jewish Family Service of St. Paul (JFS).
The conference is free and open to all. For information or to register, go to: www.jfcsmpls.org or call JFS at 651-698-0767.
(American Jewish World, 10.23.15)
Below, Adam Levy talks about his son and the creative process behind Naubinway at Finding Harmony: Music and Mental Health, an intimate concert on Jan. 28 at the Whole Music Club at the University of Minnesota.