By DORIS RUBENSTEIN
Shul may be the final production of the Minnesota Jewish Theatre Company's 2018-19 season, but it is the play's premiere and the debut for several of the artists connected to it in numerous ways.
Shul is having its world premiere at the MJTC. Similarly, it's the first time that a play by Sheldon Wolf is being produced there.
A New York City native now residing in Philadelphia, Wolf came to playwriting after working in just about every other facet of theater. Shul is his newest play, a comedy that deals with a serious subject: Should a dying synagogue congregation hang on to its crumbling past or share it with a non-Jewish group that needs a home?
Robert Dorfman, well-known to MJTC and other audiences in the Twin Cities as an actor, steps down from the boards to try his directorial skills for the first time in this production of Shul.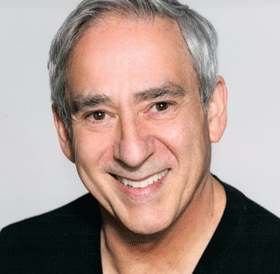 Dorfman had worked with the MJTC for a couple of seasons in plays like We Are the
Levinsons. He expressed his desire to direct to MJTC Producing Artistic Director Barbara Brooks.
"Barbara is very good about giving artists new opportunities and playwrights new productions; so, she said if something came across her desk that seems like an appropriate piece for me to tackle, she would set it up," he recalls, and then "the play (Shul) came to her desk and she handed it to me."
Thus, a director was born.
"I got my hands on the script and I read it; I was overwhelmed by the beauty of the piece," Dorfman recalls. "I think it's got such humor, and it's almost Chekhovian in its style of delivery of… the human condition. I wanted to direct it immediately."
In reality, Dorfman has been preparing for this role for years. In his more than 40 years in the entertainment field, he has choreographed and directed comedy sequences; in his early years he did some non-union directing. Much of his training came from being directed in numerous productions by some of America's top theatrical and film directors, among them Joe Dowling, Liviu Ciulei, Sarah Rasmussen, Peter Rothstein, and especially Stephen Strimpell and Rita Gardner at the Uta Hagen/Herbert Berghof Studio. Not to mention being a member of the second graduating class from the Ringling Brothers and Barnum and Bailey Clown College.
Dorfman learned much from Academy Award-winning director Mike Nichols.
"Mr. Nichols always wanted truthful acting, which is really just my training, my method. That's what I'm always looking for, even if it's in a larger-than-life exterior, but you've got to reach. Nichols always said, 'the larger the performance, the deeper you have to dig for the truth,'" Dorfman said, with deep respect.
On the other hand, working with director Julie Taymor of The Lion King fame, Dorfman remembers, "was a complete change from what I did with Nichols. Their approaches are so different, but they are both masters at what they do."
Dorfman admits that taking this step on to the other side of the footlights is a big one for him. "The thing that an actor doesn't do that a director does is that an actor's job starts from the first day of rehearsal until the end of the play. The director, of course, starts before rehearsals in pre-production. And opening night is the end of his work."
The new director is enjoying the control and creativity that the job requires, particularly in selecting the cast members. While Brooks brings in and suggests talent, Dorfman also has the liberty of bringing in others for auditions who he feels may fit certain roles. In the case of Shul, the final cast is a combination of connections, experience and talent.
Dorfman worked with Miriam Schwartz in last year's acclaimed production of Indecent at the Guthrie Theatre, and with Nancy Marvy in MJTC's 2017 award-winning play We Are the Levinsons.
Twin Cities' stalwart Nathaniel Fuller is making his MJTC debut. He had Dorfman as his understudy in the Guthrie's production of Arthur Miller's The Crucible. Actors Avi Aharoni, Raye Birk and Charles Numrich are all well known to MJTC audiences. Dorfman has chosen some new faces and talents to round out the cast with Joher Coleman, Paul Schoenack and Dexieng Yang.
Does success as a director in Shul mean that Twin Cities audiences will be seeing Robert Dorfman's name above the list of cast members again?
"Yes, I'm hoping this launches me, but we'll see," he says. "It's something that I've wanted to do for a very long time; and as you get older, I think there's a commonality with a lot of artists and academics and creative people that you want to either teach or express what you've learned over the years…. Also, as a director, I think your job is to gather a community of actors and designers and craftspeople and crew, but part of it is to allow everyone to have their own process, and create an environment where that's honored, and if necessary arbitrated among them. And yet it all has to feed the number one goal of any production, which is the storytelling."
***
Shul runs April 27 to May 19 at Minnesota Jewish Theatre Company, Highland Park Community Center, 1978 Ford Pkwy., St. Paul. For information and ticket reservations, call 651-647-4315 or go to: mnjewishtheatre.org.
(American Jewish World, April 2019)