Members of a legendary Minneapolis combo will reunite for an evening of music at the Dakota
By MORDECAI SPECKTOR
Denizens of the Minneapolis West Bank, in the late-1970s, likely enjoyed an evening of musical entertainment somewhere with Rio Nido, the indigenous swing and jazz combo.
The original members of the group — Tom Lieberman, Tim Sparks and Prudence Johnson — will reunite for two shows Dec. 11 at the Dakota Jazz Club.
"We're talking about 1976, I guess," says Tom Lieberman, regarding the group's origin story. "I was 19, Tim was 20-hardly-anything, and I was hanging out on the West Bank, playing my guitar and singing my songs. I see this guy, he's wearing a homburg, he had the mustache and the soul patch, and he was finger picking this little mahogany Martin, and just like killing me with his arrangements of what I would call 'stride guitar' — stride piano arrangements reinterpreted for the guitar — so he was playing James P. Johnson and Jelly Roll Morton things, just impeccable, tasteful inventive arrangements."
Lieberman, a Minneapolis native, watched and thought, "Wow, what's it going to take just to sit next to this guy?"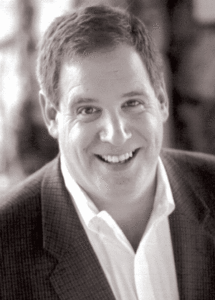 As Lieberman recounts, he and Sparks became friends, "and I have been an admirer ever since… and a student." The musical compatriots shared a love for swing and early jazz, "and Tim brought Prudence into the equation and we started doing things together, and eventually became Rio Nido."
The name Rio Nido was suggested by another local musician, Jeff Garetz, and refers to a city on the Russian River in northern California. "It was sort of retreat, in the '20s and '30s, a spa retreat for the Hollywood hipoisie," Lieberman explains, and adds, "It means 'river nest,' and it's fun to say."
"The group basically started as the three of us — big guy, little guy, blonde," says the big guy.
Lieberman says that "part of the charm" was that it was just a trio, with two guitars and a singer.
Lieberman left the group in 1980, to pursue other interests, and he was replaced by Roger Hernandez, a drummer and singer. David Maslow, a bassist, also joined the group. Hernandez has since died.
Recalling his time with Rio Nido, Lieberman mentions that the group fell into a regular gig, playing six nights a week in the Dome Room at the old Capp Towers hotel on Nicollet Avenue. The hotel became a Holiday Inn and is now branded as the Millennium Hotel Minneapolis.
"We were famous for providing music by which people would eat free peel-and-eat shrimp," comments Lieberman. "The band should have been named Peel-and-Eat Shrimp."
Lieberman and his band mates of yore have all gone on do great things in varied musical realms.
In 2013, Lieberman put out his own album of original compositions, Common Denominator. Among many other accomplishments, he has provided creative and production services for radio, TV, stage and film; developed Disney and Muppets shows for Feld Entertainment and VEE Corporation, respectively; was an executive producer of the acclaimed 2005 film Sweet Land; and more recently adapted his puppetry skills to create a talking ukulele character, Luke the Uke.
North Carolina native Sparks is a globetrotting concert guitarist, who has recorded three four albums of Yiddish and Jewish liturgical music adapted for guitar on John Zorn's Tzadik label. When he moved to Minnesota more than 40 years ago, Sparks played simcha gigs with the late Maury Bernstein, and with accordionist Mark Stillman. He also played with Voices of Sepharad, the Sephardic dance and music ensemble founded here by Judith Brin Ingber and David Harris.
And Prudence Johnson, a local treasure, has performed and recorded a ton of music from the Great American Songbook. She was featured in the films A River Runs Through It and A Prairie Home Companion. She also has logged many appearances on Garrison Keillor's popular radio show, also called A Prairie Home Companion. Local theater goers were thrilled by her performance in Joe Vass' musical theater production The Soul of Gershwin, which ran at Park Square Theatre in 2011.
The upcoming Dakota gig spins off of a Rio Nido appearance at a benefit concert for the Friends of the Headwaters, which took place this past summer in Park Rapids. After putting in rehearsal time, there was a consensus to do other shows, and "Lowell Pickett at the Dakota has always been very gracious… and answered the call. It's a beautiful listening room. It's just the right place to do it," remarks Lieberman, regarding the music venue on the Nicollet Mall.
On Dec. 11, Rio Nido will showcase the individual talents of each member of the trio. The group has rehearsed a few songs written by Lieberman, and also will perform tunes from group's 1977 album I Like to Riff, and other old favorites.
You don't want to regret missing Rio Nido on this pass through town.
***
Rio Nido will perform two shows, at 7 and 9 p.m., Friday, Dec. 11 at the Dakota Jazz Club and Restaurant, 1010 Nicollet Ave., Minneapolis. For tickets, call 612-332-1010, or go to: dakotacooks.com.
(American Jewish World, 12.4.15)