Grimm, the assistant rabbi at Beth Jacob Congregation, is expanding Jewish education and interfaith programming
By ERIN ELLIOTT BRYAN / Community News Editor
Rabbi Tamar Grimm, who grew up in St. Louis Park, has returned home to the Twin Cities to serve as assistant rabbi of Beth Jacob Congregation in Mendota Heights — a sacred community that she says feeds her kavana (sense of Jewish spirituality).
"We know how to create sacred space and to hold that space together," Grimm told the AJW in a recent interview at Beth Jacob. "There's really an understanding of the deep, deep love for Jewish tradition, and also a very clear understanding that that tradition has always prioritized chesed, kindness and compassion for people… and a deep understanding that Judaism really is about how we treat each other, that it really is about seeing the spark of the divine in other people."
Grimm came to Beth Jacob from Rock Island, Ill., where she served as rabbi of Congregation Beth Israel at the Tri-City Jewish Center. Her tenure began on July 1.
In addition to her duties as assistant rabbi, leading the congregation with Rabbi Morris Allen, Grimm has been working with the synagogue's congregational educator to expand its Iyunim program, a Shabbat morning program for young children inspired by the Reggio method of education that encourages students to explore their own interests. The synagogue has also added a Tuesday afternoon program for families.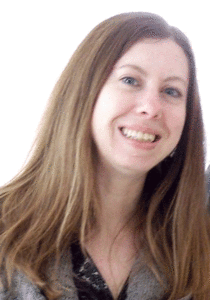 Grimm is also passionate about interfaith programming, which is something that she has been involved with since rabbinical school. She was particularly inspired by an interfaith picnic that took place this fall that included members of the Jewish, Christian, Muslim and Hindu faiths.
"It wasn't an intensive dialogue, it was really a chance to meet and talk. But I think a lot of learning happened," Grimm said. "It gives me a lot of hope about where our world could be. But then we had all the things that happened last week [in Paris]. You just have to keep trying."
Grimm did not always know that she wanted to be a rabbi. Her mother grew up on the North Side of Minneapolis and attended the Orthodox Mikro Kodesh Synagogue. Grimm was born in California, and when her family moved back to Minnesota, her mother sought a more liberal Jewish community for her daughter.
The family belonged to Temple Israel, and Grimm attended the Talmud Torah of Minneapolis and was active in USY at the former Bnai Emet Synagogue. She graduated in 1997 from St. Louis Park High School.
Grimm earned her bachelor's degree in anthropology and sociology from Brandeis University — "It's about a way of looking at the world and a way of thinking about people that's very helpful as a rabbi," she said.
She then applied to law school and was accepted, but a mentor steered her toward Jewish education.
She returned to the Twin Cities, where she worked for two years at Bet Shalom Congregation in Minnetonka, serving as the assistant principal and later the interim director of education. She considered pursuing a master's degree in Jewish education, but craved more rigorous Jewish study, particularly in Talmud.
"I realized that I wouldn't get to do the intensive study that I wanted to do unless I went to rabbinical school," Grimm said. "From the little bit [of Talmud] I had studied, it felt like it was a really diverse text and the text promoted diverse ways of thinking about things. And I wanted to be challenged, also. I was excited about the intellectual stimulation of it."
She spent two years at Hebrew Union College–Jewish Institute of Religion, a Reform seminary, and then transferred to Hebrew College in Boston. She also completed a fellowship with CIRCLE (Center for Inter-Religious and Communal Leadership Education) and had the opportunity to attend the 2009 Parliament of the World's Religions in Melbourne, Australia.
That fellowship further focused Grimm's work on interfaith programming, which was something that she had developed an interest in following the Sept. 11 terrorist attacks.
"I graduated college and 9/11 happened," she said. "Right after I had become an adult in the world, I watched our country become full of fear. And I wanted to work on building bridges."
She was involved in interfaith work during her internships at the Boston Synagogue, Temple Israel in Sharon, Mass., and Temple Beth Shalom of Cambridge, and with the Andover Newton Theological School, which shares a campus with Hebrew College. And when she arrived in Rock Island, she began working closely with Imam Saad Baig and the Rev. Michael Schaab.
Grimm and Schaab co-led a group tour to Israel in the summer of 2014, during the war with Gaza. Despite the "unsettling" reality of rocket fire, she said the trip was an important one.
"It was a beautiful interaction between these Jews and Christians who were getting to know each other in the place where their respective religions developed alongside each other," Grimm said.
She plans to expand her interfaith work at Beth Jacob, a place that she says "makes you feel like family right away."
"This congregation gives me a lot of hope for the Jewish community in general," Grimm said. "It's a congregation of people who are deeply committed, it's a congregation of people whose values I consider to be in the right place… It really prioritizes human dignity."
And she looks forward to watching the Beth Jacob community grow and thrive in all ways.
"It's a community that's very invested in constantly growing," Grimm said. "The community really thinks about what are our growing edges. How can we be more welcoming? How can we create a deeper sense of meaning for people who are here? Those are the kinds of questions that they're always asking. I'm excited to watch as those questions get asked and then start to be addressed, and where the congregation will go."
Though Grimm didn't always foresee herself as a pulpit rabbi, she felt that it was right — both in Rock Island and in Mendota Heights.
"I've always said that my mission as a rabbi is to decrease the suffering in the world," Grimm said. "There's a lot of joy, too, it's not like I only see the suffering, but through relationships and through healing and hopeful words, and through the ripple effect of doing kindnesses for others, that's what I hope to spread, that we can make this world better."
(American Jewish World, 12.4.15)