by MAX SPARBER
Community News Editor
There aren't many Jews in country western music and I seem to be working my way through them pretty quickly. There is Kinky Friedman, who was profiled in the July. 27 issue, and there is Ray Benson of Asleep at the Wheel, whom I interviewed this week in advance of the band's performance at the Dakota Jazz Club on Aug. 26.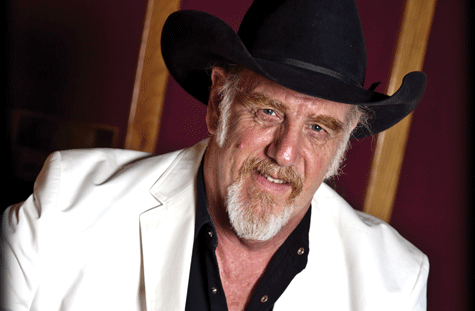 The two performers are quite different. Friedman was (and remains) self-consciously Jewish, making his Jewishness a significant part of the fabric of his music, which was often noisily satiric. Benson's band has tended toward traditional country, especially the country-swing hybrid called Texas swing, with Benson remaining relatively private about his Jewishness for much of his career.
And although both came out of the counterculture of the 1960s and 70s, Asleep at the Wheel often presented itself as a mainstream, occasionally nostalgic, country band. "I called it my guerilla mission," Benson explained via phone to American Jewish World. "We'd perform classic country at country venues and by the time they realized it was hippy Jews playing black music with cowboy hats on, they would have to say, 'All right.'"
Benson's stealth mission was effective enough that, in 1975, the band found itself pulling up to a venue that had a large iron cross in front of it. "What is that?" Benson asked one of the men working the hall.
"We got tired of putting up crosses and burning them," came the answer. It was KKK hall, and the Klan would put flammable liquid into the metal cross and burn it that way. "They didn't realize there were three Jews in the band, three Catholics, and a Creole," Benson recalled. "We played the show and got the hell out of there."
The band was founded in Paw Paw, West Virginia, in 1969, inspired by country rock acts that were then criss-crossing the country, particularly Commander Cody and His Lost Planet Airmen, which Benson saw perform and whom had a deep influence on him.
Benson was a native of Philadelphia and described growing up as a Reform Jew in an urban enclave that was more diverse than previous generations of Americans might have experienced. "Jews lived there, Polish people, Puerto Ricans," he said. As a second-generation American Jew, Benson said that he felt both Jewish — "It was obvious we were Jews, we celebrated the High holidays" — but also very American. "We were the first generation that was fully integrated, we went to school with people from other religions," he said. "It never occurred to us we couldn't do things other Americans could. It was, like, 'What do you mean you can't do that because you're Jewish?'"
Benson grew up with the Western-saturated American media of the 50s and 60s and recalls going to a television studio to see singing cowboy Gene Autry, as well as having grown up watching the host of a local cartoon show, Sally Starr, who dressed as a cowgirl. He also recalls wearing cowboy shirts by a local designer, Rodeo Ben, a Polish Jew whose birth name was Bernard Lichtenstein.
As a boy, Benson performed in a folk band with his sister, a style of music he described as having "country music on its edges," and performed at square dances. As a result, he found himself with an affinity for country music.  "There was the musicality of it," he said, "the lyricism of it. Hank Williams, that's some real poetry. Some is corny as hell, but some pop music is corny as hell."
Benson pursued his career as a country musician with his Jewishness going mostly unnoticed, largely because he's very tall — 6' 7" — and had red hair when younger. He would sometimes find himself overhearing other musicians grousing about "New York Jews" taking advantage of them, and the musicians would be astonished when Benson informed them he was Jewish. "The same guys are taking advantage of me," he would say.
"I always tried to represent being Jewish with humor," he explained.
It's likely that Benson's Jewishness went unnoticed because of his accent, which rapidly developed a Texas twang when relocated to Austin in 1974. Although Texas has a long Jewish history, it's not well-known by your average country fan, and a long, tall, drawling musician in cowboy suits onstage is not most people's idea of a Jew.
Incidentally, Benson's move to Austin recalls a Kinky Friedman story, in that both made significant life choices as a result of advice from country star Willie Nelson. Friedman began to write songs and record again recently as a result of Nelson entreating him to write, and Asleep at the Wheel moved to Austin when Nelson suggested they should.
"When we visited Austin, it was so obvious we should move there," Benson recalls. "It was so cool. Our peers were there. People were our age and had our interests."
The band has now been associated with Austin for 44 years, and so there is a lesson there, even if it is one that will only apply to a few people: If you are a Jewish country artist and Willie Nelson gives you advice, take it.
***
Asleep at the Wheel plays two shows, 6 and 8 p.m., Sunday, Aug. 26 at the Dakota Jazz Club, 1010 Nicollet Mall, Minneapolis. For information visit dakotacooks.com.