By MORDECAI SPECKTOR
Ben Sidran's upcoming shows at Crooners Lounge and Supper Club in Fridley are being billed as his "75th Birthday Bash." The musician, raconteur and author will turn 75 on Aug. 14.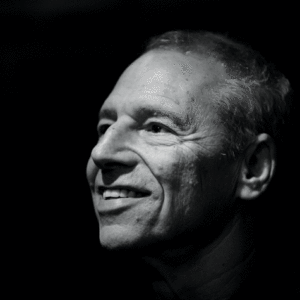 "Sometimes Leo refers to it as the '75th Birthday Parade,' because we're going around the territory doing it," remarks Sidran, who will play dates in Madison, Milwaukee and Chicago before hitting the Twin Cities.
"Yeah, I'm going to be 75. I already feel 75, to be honest," he says, during a telephone chat with the Jewish World last week from his home in Madison, Wisc.
The musical celebration over two nights, Aug. 21-22, will include Sidran on piano and vocals, son Leo Sidran on drums, Kenni Holmen on saxophones, and longtime Sidran friend and collaborator Billy Peterson on bass.
Over recent years, Sidran has played his annual August or September gig at the Dakota Jazz Club. He noted that the change of venue happened because "it's very difficult to nail things down at the Dakota," so it was easier this year "to book the gig at Crooners."
"It's a kinda cool old roadhouse-style place," says Sidran, of the joint up on Central Avenue, on the shore of Moore Lake. "It's got a nice piano."
Although Kenni Holmen is a fixture on the local jazz scene, and a member of the Hornheads, which toured the United States and Europe with Prince, I'm not familiar with his playing.
"A wonderful saxophone player," Sidran comments. "It must have been 25, 30 years ago, he was part of a band that I took to Japan, with Ricky Peterson, I forget who else… but I've known Kenni for a long time, he's a great player," who's also recorded with Sidran. "He's one of these authentic Minneapolis great cats."
"We'll be out there playing the hits," Sidran notes, regarding the upcoming shows at Crooners. "We'll be playing all the stuff that people want to hear and stuff that they don't even know they want to hear."
And after the two-night gig, Leo Sidran will bring his band to Icehouse on Nicollet Avenue, the famous Eat Street section. Drummer Leo, who's played with a variety of jazz luminaries, has been busy of late producing music and helming a music-oriented podcast called The Third Story (third-story.com), which also is downloadable in iTunes.
The elder Sidran mentioned that Leo has just released a new CD, Cool School: A Tribute to Michael Franks (Bonsai Music/Nardis Music)."It's 12 Michael Franks songs; it's really cool."
"It's going to be great," says Sidran, about his son's Aug. 23 Icehouse show. "I'm looking forward to his gig as much as I'm looking forward to my gig."
Over the past year, Sidran, along with his wife, Judy, have been working on something called The Madison Reunion, a retrospective celebration of the Wisconsin's capital's role in 1960s culture and politics. The event, which was dubbed "a party with a purpose," took place June 14-16.
As the website for the gathering noted, "Madison was a cradle of the counterculture, a rich mix of music, art, politics, history and participatory experience… an unforgettable time of experimentation, innovation and creativity."
"It was fantastic," Sidran recalls. "A thousand people showed up for the conference; another 500 people showed up just for the various other activities that were going on. The conference had 32 panels, moderators from all over."
Among the panelists, Sidran mentions journalists Jeff Greenfield and Dave Maraniss, neuroscientist Daniel Levitin, along with political activists from the era, and "artists, dancers, musicians."
Sidran says that a series of podcasts featuring the varied panels will be available for download from the website in September.
Of course, Sidran — who was a member of The Ardells, a Madison combo formed in 1963 by Steve Miller, which also included Boz Scaggs — played a show at the Reunion. The concert featured Scaggs, Madison native Tracy Nelson, Billy Peterson, Leo Sidran "and several other musicians from the era, and a great guitar player from New York named Will Bernard."
I mention that the UW-Madison campus had a reputation for radical political activism and was referred to as the "Berkeley of the Midwest."
"Madison was a very unusual campus, and in great part because of the Jewish contingent there," Sidran replies. "Madison, starting in the '30s, did not have restrictions or quotas and that particularly applied to Jews who could teach. At the famous Ivy League colleges they had quotas; they wouldn't let Jews teach, they wouldn't let more than a few in as students. But the UW was open and so a lot of East Coast Jewish intellectuals, and aspiring intellectuals, came to UW. Over a period of time, it became a real hotbed of cultural exploration, political thought. The history department at Madison in the '60s was world-renowned; and it was out of the history department, with professors like George Mosse and Harvey Goldberg, that a lot of the thinking that would fuel the anti-war movement came."
Of course, his reference is to the popular movement in opposition to the U.S.-led Vietnam War.
Sidran adds that there are "parallels" in the uprisings that took place some 50 years ago at Madison, Berkeley and Columbia in New York, "in questioning the status quo and pushing the boundaries. And it really was a place and time that changed the course of America."
***
Ben Sidran and his band will perform two shows, 7 p.m. Tuesday, Aug. 21 and Wednesday, Aug. 22 at Crooners Lounge and Supper Club, 6161 Highway 65 N.E., Fridley. For reservations, call 763-760-0062, or go to: croonersloungemn.com.