By ELANA WARREN / Assistant Editor
Rabbi Simeon "Sim" Glaser, who served the Temple Israel congregation for 23 years, died on April 18. He was 67.
He was known throughout the community for many things, but overall as a mensch. In a eulogy, Temple Israel Senior Rabbi Marcia Zimmerman said her rabbinic colleague "made sure that everyone knew that you were at the center of his life."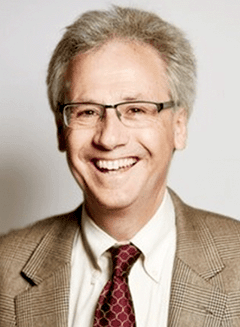 Last year, following Glaser's departure from Temple Israel in 2021 because of his cancer prognosis, Temple Israel member Sandy Donaldson led the initiative to create the Rabbi Sim Glaser Endowed Associate Rabbinic Chair.
"I always found clergy to be a little scary," Donaldson wrote. "And then, I met Rabbi Glaser. He was so approachable and friendly. He could write a sermon that would have you laughing yet be so poignant you'd be thinking about it for days."
His impact on the community was clear from the packed sanctuary at his funeral, plus at least 669 households in attendance via Zoom. Zimmerman noted that the number of people who came together for Glaser's funeral is the most people Temple Israel has had, surpassing the number of people who attend for High Holy Days.
Glaser started on his path early — not as a rabbi but as a musician. His brother Jack Glaser shared at the funeral that Sim Glaser was humming classical music by memory as a toddler. He also shared that even as a child, Glaser was courageous and self-sacrificing, and he threw himself into things like stop-motion animation, leading the neighborhood kids and, of course, music.
According to the New York Times, Glaser wrote and performed folk music in his native California and then became successful in a band. In a quest to stay true to himself, he left playing covers behind and went to rabbinical school. Still on the same path, he later left a senior rabbi position in Connecticut, which had kept him too busy to work with children ("before the cynicism of adulthood sets in"), teach, play guitar and write meaningful sermons and eulogies.
At Temple Israel, where he started in 1999, he was able to do those things. He supported congregants through lifecycle events. He played his guitar on the bima. He even performed as a musician and comedian at several Jewbilee events at the downtown club 7th St. Entry.
He continued writing, including the book, music and lyrics for the musical The Dragon Who Liked to Spit Fire, based on a childhood favorite book of his by the same name. He published a book, Pieces of Work, filled with 36 of his favorite sermons.
Along with his creativity and love of music, he had passion for children — at gatherings, you could find him with the kids — his family, teaching Kabbala, Israel and social justice.
In a letter to the Temple Israel congregation, Rabbi Zimmerman reminded readers of the Talmudic teaching, "You are not obligated to complete the work, yet neither are you permitted to desist from it." Glaser devoted his work to teaching and social justice, so Zimmerman wrote, "In his memory, let us continue the work."
Glaser is survived by his wife, Barbara; children, Benjamin, Hannah and Louis; two grandchildren; siblings; and in-laws.
The family has suggested that memorials be sent to Temple Israel's Rabbi Sim Glaser Fund for Learning and Justice.
(American Jewish World, May 2023)