Some historical precedents shed light on the current struggle between the U.S., Israel and Iran
By MOSHE GIT
Recent events in Iran brought some historical names to mind. In addition to Israeli Prime Minister Benjamin Netanyahu and Jewish Agency for Israel CEO Natan Sharansky, consider Chou En Lai and Hassan Rouhani, and the duo of Mao Zedong and Ali Khamenei.
After decades of estrangement and bitter hostility between the U.S. and China, the Chinese Foreign Minister Chou En Lai, in concert with his country's supreme leader, Mao, brought about a rapprochement between their country and the U.S.
Just substitute Iran for China, Iran's President Rouhani for Chou En Lai, and Iran's Supreme Leader Khamenei for Mao and you will find yourself in circumstances similar to today's.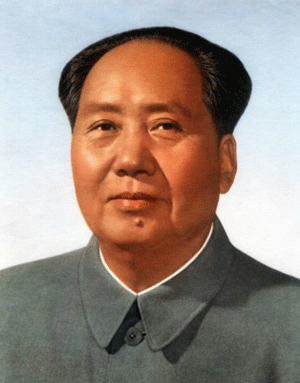 When the Soviet Union leader, Gorbachev, broke sharply with the past in instituting perestroika (restructuring, of the Communist Party) and glasnost (openness), Sharansky, who experienced the Soviet system firsthand and was familiar with all of its nooks and crannies, warned that Gorbachev was just trying to deceive the world, and that, in fact, nothing would change. We know now that Sharansky was dead wrong.
Netanyahu, who, due to his position, is expected to know Iran inside and out, is trying hard to convince everybody that Rouhani's apparent moderation is a sham, an attempt to deceive the world, and that, in fact, nothing has changed and won't change.
The problem with Sharansky and Netanyahu is that they were, or are, brainwashed by what they know, or knew. This knowledge keeps them locked in their respective preconceived boxes, and doesn't allow them to focus on the possibility of a change having taken place. Familiarity with the past has its drawbacks.
Many a leader did an about-face. Two examples: Charles de Gaulle terminated France's claim of ownership over Algeria and set the colony free, after he was elected on a platform to quash Algeria's drive for independence; and Anwar Sadat signed a peace treaty with Israel soon after launching a major war against it.
Moreover, events have their own momentum. Even if Gorbachev, and now Rouhani, don't mean what they say (or said), it would be next to impossible to stem the processes they have launched and get the genie back into its bottle.
Netanyahu would lose nothing if he were to welcome Rouhani and his initiatives. Even if Rouhani doesn't mean what he is attempting to project, Netanyau's embracement may help lead Rouhani onto a road of no return. Besides, as I have argued previously, Iran and Israel have many common interests, and replacing Netanyahu's sour face with a smile may quicken the restoration of close ties between Israel and Iran.
Sharansky's party pooping damaged nothing, but Netanyahu's present attitude hinders any potential rapprochement between Iran and the U.S.; and, according to a recent report in the New York Times, the White House isn't at all happy with Netanyahu's meddling.
***
Moshe Git lives in Minnetonka.