To commemorate April as Genocide Awareness and Prevention Month, World Without Genocide, a human rights organization headquartered at William Mitchell College of Law, will host Nazi hunter Eli Rosenbaum 7 p.m. Thursday, April 5 at William Mitchell College of Law, 875 Summit Ave., St. Paul.
He will present "Searching for Justice: Investigating Nazi Criminals and Other Human Rights Violators."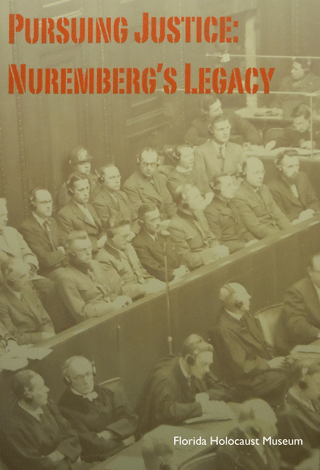 The evening will begin at 5:30 p.m., with the opening reception of the installation titled "The Legacy of Nuremberg: From the Ashes of the Holocaust to the Birth of Humanitarian Law" — which is on loan from the Florida Holocaust Museum until June 1 — in the art gallery space at William Mitchell. The exhibit is made possible in part by Rimon: The Minnesota Jewish Arts Council, an initiative of the Minneapolis Jewish Federation.
The talk and art reception are open to the public. Admission is $5 for students and seniors, and $15 for the general public; to register, visit: www.worldwithoutgenocide.org/registerApril5.