by MAX SPARBER
Community News Editor
It is time once again for the Minneapolis St. Paul International Film Festival (MSPIFF), our annual celebration of filmmakers from across the globe.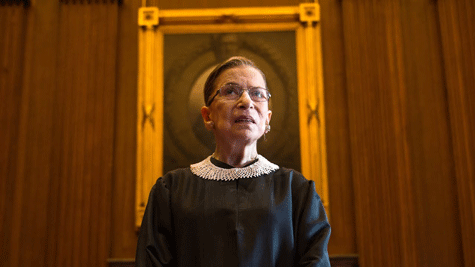 There are an awful lot of films at the festival, as there always are: More than 250 from over 70 countries, and so each attendee must construct their very own mini-festival. It is simply not possible to see them all.
As is typically the case, the festival has a few films that are either Israeli or address Jewish subjects, and so, were one to want to create a Jewish mini-festival at the event, it is entirely possible.
What follows is our list of films that address Israeli or Jewish themes. For locations and showtimes, visit mspfilm.org.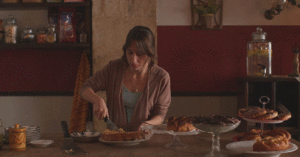 The Cakemaker, St. Anthony Main Theatre
This Israeli/German coproduction is a drama about a closeted love affair that unfolds through the eyes of a Berlin pastry chef who belatedly learns that his commuting Israeli lover died in a Jerusalem car accident, and then visits the place where his lover lived. The film stars French/Israeli actress Sarah Adler, who was also recently in Foxtrot. The film was directed by Israeli filmmaker Ofir Raul Graizer.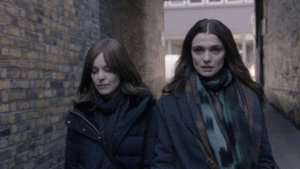 Disobedience, St. Anthony Main Theatre
Based on the novel of the same name, Disobedience follows a woman (Rachel Weisz) who, after her father's death, rejoins the London Orthodox community that once shunned her in her youth. There, she reunites with her childhood friend (Rachel McAdams) and their long-hidden attraction is rekindled. Directed by Sebastián Lelio, who was responsible for this past year's Oscar-winning A Fantastic Woman.
Maktub, St. Anthony Main Theatre and Uptown Theater
In this politically incorrect caper comedy, the destiny of two small-time enforcers for a Jerusalem mob (played by Guy Amir and Hanan Savyon) protection racket changes when they survive a suicide bombing and wind up fulfilling the wishes of those who leave notes at the Wailing Wall. Directed by Oded Raz.
Razzia, St. Anthony Main Theater
Over a 30-year period, five characters stories interweave under landscape of Casablanca, the same setting of the Hollywood classic of the same name. The Casablanca depicted in Nabil Ayouch's Razzia is very aware of the film of the same title, and reflects it constantly, with characters comparing their lives to it. Directed by Nabil Ayouch, a French-Moroccan film director whose mother was a Jewish woman form Tunisia.
RGB, St. Anthony Main Theater
From filmmakers Julie Cohen and Betsy West, this documentary feature showcases the life and lasting influence of Supreme Court Justice Ruth Bader Ginsburg, also known as RBG and "the notorious RBG." With unprecedented access to Ginsburg, the filmmakers chart her life as she grows up in Brooklyn, pursues an education, falls in love, accepts an appointment to the Supreme Court and establishes a friendship with the late Justice Antonin Scalia. Director West will be in attendance on the opening night gala premiere of the film.
West of the Jordan River, St. Anthony Main Theater
Returning to the soil from his 1982 film Field Diary, Israeli director Amos Gitai examines the Israeli-Palestinian conflict through the eyes of the people on both sides, turning the focus on the civilians who are working toward peace and an optimistic future.
(American Jewish World, 4.6.18)