Minnesota Jewish Theatre Company has staged five world premieres and won several coveted Ivey Awards; its next production will open Oct. 18
By DORIS RUBENSTEIN
The Twin Cities has seen theater companies come and go. Who would have thought that Theatre de la Jeune Lune would have disappeared, even after winning an Emmy? Others, like 10,000 Things, persist, but have no real home.
It is therefore remarkable that the Minnesota Jewish Theatre Company (MJTC) is now celebrating its 20th season at Hillcrest Center Theater in the Highland Park neighborhood of St. Paul. What have been the components of its longevity?
Without question, Producing Artistic Director Barbara Brooks has been the heart, soul and glue of MJTC since its inception, but she graciously acknowledges the Twin Cities' artistic and philanthropic communities that have contributed toward the company's theatrical and financial success.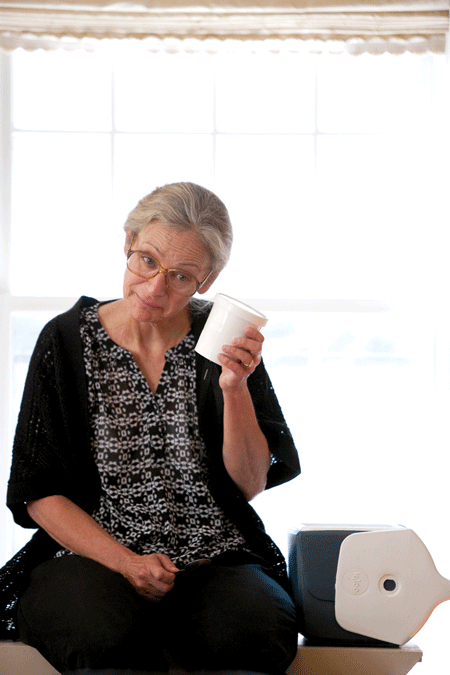 Brooks looks back and notes how pleased she was to see the company receive interest, involvement and support from across the entire Twin Cities community. Audience, volunteers, artists and board members alike represent diverse cultural and religious backgrounds.
"People from all parts of the Twin Cities, state of Minnesota, and even other states make MJTC a point of destination," Brooks said.
Mary E. Pickard is currently the vice-chair of MJTC's board of directors. Her contributions go beyond fundraising, as she has guided the MJTC board through the hazards of strategic planning, too.
"Mary was president at St. Paul Companies when they gave us our very first grant, enabling us to produce our first show," Brooks said. "Over the years, Mary became an audience member, supporter and then board member. She has been a tremendous mentor."
Brooks was also mentored and aided by non-profit technology consultant, and former MJTC board member, Ellery July, who taught Brooks what she knows about grant writing.
July offered his home as a venue for MJTC's traveling production of Rose this summer (8-15-14 AJW). The show's star, Sally Wingert, offered the novel suggestion of staging the show in private homes when the company decided not to produce during the ongoing building renovations at Hillcrest Center Theater. This brought additional attention to the production.
MJTC was thrilled to recently receive a coveted Ivey Award for Rose. The Ivey committee recognized the production for its "intellect and emotional intensity." And Wingert, a frequent performer at MJTC, was also recognized by the Ivey committee for her outstanding performance in Rose. (Wingert was previously honored with an Ivey Award for her one-woman show at MJTC in 2007, Woman before a Glass.)
Brooks is proud of all of the artists who have won Ivey Awards for their work at MJTC: Chris Griffith for his puppetry in Hershel and the Hanukkah Goblins in 2009, and Miriam Monash for directing Our Class in 2011.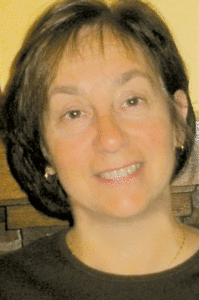 MJTC is notable for the number of world premieres produced there in its 20 years: five. Jenna Zark's adaptation of Eric Kimmel's The Magic Dreidels met the footlights in 2000 at MJTC and was revived there several times. Elissa Mautner's Lovers and Traitors: The Killing of the Rosenbergs was staged at Hillcrest in 2004.
The next year, Hanukkah Lights in the Big Sky by Buffy Sedlachek and Shadow of the Valley by Lewis K. Schrager were both premiered. The Gospel According to Jerry by Richard Krevolin and Rabbi Irwin Kula came to MJTC's stage in 2011.
MJTC's Wellsprings program enables it to sponsor so many news plays. Begun in 2002, Wellsprings endeavors to find and develop a continuous flow of new plays rooted in the Jewish experience and illuminating the common humanity among us all. MJTC commissions new work and accepts unsolicited submissions from playwrights for world premiere productions.
Now that the first show of the season — Martin Sherman's Rose — has already been staged, the next offering will be New Jerusalem, the Interrogation of Baruch de Spinoza at Talmud Torah Congregation: Amsterdam, July 27, 1656 by David Ives. When Baruch de Spinoza, heir apparent to the chief rabbi of Amsterdam, is accused of atheism, he's summoned to the synagogue to defend himself.
New Jerusalem, directed by Kurt Schweickhardt, will play Oct. 18–Nov. 9.
The Chanukkah Guest, a new MJTC commission, will receive its world premiere in the holiday season. Adapted for the stage by Twin Cities playwright Jenna Zark, and based on the book of the same name by Eric A. Kimmel, this funny, heartwarming and imaginative tale explores the cultural traditions of Hanuka. The Chanukkah Guest will run Dec. 4-21.
MJTC will return in 2015 with Stars of David, adapted from the book written by former 60 Minutes producer Abigal Pogrebin, and conceived by Aaron Harnick. This new musical revue shines with engaging personal portraits of more than 30 accomplished Americans as they reflect on their Jewish heritage and the role it has played in their lives.
With original songs by some of theater's most noted composers and lyricists, including Duncan Sheik, Marvin Hamlisch and Sheldon Harnick, we hear the stories of admired people such as Leonard Nimoy, Al Franken, Tony Kushner, Steven Spielberg and Justice Ruth Bader Ginsburg. Stars of David will run Feb. 14–March 8, 2015.
MJTC will conclude its 20th anniversary season with Jericho by Jack Canfora. This absorbing new play looks at four 30-something New Yorkers navigating the emotional aftermath of the Sept. 11 World Trade Center tragedy. This insightful play about living and letting go is a testament to survival and recovery. Jericho, directed by Warren C. Bowles, will play April 18­May 10, 2015.
Being a part of the audience at any or all of these shows will be the best way you can be a part of the MJTC's 20th anniversary.
***
For information on Minnesota Jewish Theatre Company, call 651-647-4315, e-mail: info@mnjewishtheatre.org or visit: www.mnjewishtheatre.org.
(American Jewish World, 10.10.14)