Minnesota judge says it 'would be unholy' for courts to interfere in disputes over Jewish dietary laws
By MORDECAI SPECKTOR
Hebrew National hot dogs devised a popular slogan, in 1965: "We answer to a higher authority."
As it turns out, civil courts, on both the state and federal levels, are not stepping up as the "higher authority," in a long-running consumer complaint about Hebrew National products.
On Oct. 6, Judge Jerome B. Abrams, of the Dakota County District Court, granted a motion to dismiss a lawsuit charging that Hebrew National used non-kosher meat in its products.
"It would be unholy, indeed, for this or any other court to substitute its judgment on this purely religious question," Abrams wrote, in the introduction to his 43-page ruling.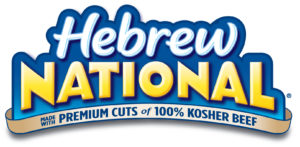 Abrams said that the rules for kashrut (Jewish dietary laws) "have been around since time immemorial. Rules for kashrut are found in the Old Testament books of Leviticus and Deuteronomy. These laws have been debated for millennia by religious scholars, and as argued at the hearing, continue to be debated."
Abrams' reference is to the July 31 hearing in state court, in Hastings, Minn. The judge heard arguments on a motion to dismiss the lawsuit brought by the defendant, ConAgra Foods, Inc., the parent company of Hebrew National. The 11 plaintiffs in the lawsuit (Melvin Wallace, et al. v ConAgra Foods) contested the motion.
"No court in the land can pick a side, interpretation or point of view as to whether those religious requirements are met or unmet in these circumstances," Abrams continued. He noted that ConAgra Foods relied on a "qualified religious observer," Triangle K, to certify Hebrew National products as kosher.
The lawsuit originally was filed in the Dakota County state court, in June 2012; then the case was moved to federal court at the request of ConAgra (6-22-12 AJW). A federal court judge dismissed the lawsuit early in 2013. In April, the 8th Circuit Court of Appeals remanded the case back to the state court.
The American Jewish World broke the story of the lawsuit targeting Hebrew National, in June 2012.
In addition to finding that the First Amendment's separation clause barred the courts from passing judgment on plaintiffs' arguments, Judge Abrams said that the plaintiffs did not have "standing"; they did not prove any damage "from their purchase and consumption of allegedly non-kosher products… for which the law allows redress."
The plaintiffs alleged that there was a quota system for passing cattle through as kosher, at several slaughterhouses in the Midwest. Thus, they argued that Hebrew National was perpetrating a fraud on those consumers who paid a premium price for hot dogs, which might have contained a mixture of kosher and non-kosher beef.
"At bottom, the ultimate remedy for those who feel they don't have confidence in the degree of kashrut observed in the production of [Hebrew National] products is not to purchase them," Abrams wrote. "No court in the land… can make this judgment."
Abrams also denied a motion to intervene in the case by Moshe Git, of Minnetonka. A court hearing on the motion had been set for Oct. 20, but was stricken from the court calendar.
Git, an occasional op-ed contributor to the American Jewish World, was employed as a mashgiach, kosher meat supervisor, for AER Services, Inc., at leased facilities at the Dakota Premium Foods plant in South St. Paul. AER does kosher slaughtering for Hebrew National.
After being fired by AER for "gross negligence," Git sued AER for wrongful termination in Dakota County District Court. He lost the case.
Corey Gordon, attorney for ConAgra Foods, referred to Git's lawsuit at the close of the July 31 hearing. In his Request for Intervention in the class action lawsuit, Git objected to Gordon's use of his termination as proof that "AER cared about kosher standards. This is an abomination. There is nothing further from the truth."
AER Services was not a party to the lawsuit; and both AER and Triangle K have issued statements denying the allegations of slipshod practices in the production and certification of kosher meat for Hebrew National hot dogs and other products.
Responding to the court decision, Corey Gordon, who is with the Blackwell Burke law firm in Minneapolis, said, "I thought the court did a pretty scholarly job of analyzing the various arguments."
Gordon pointed out that the federal court judge, Donovan W. Frank, dismissed the lawsuit on the basis of First Amendment arguments, the separation of church and state; and the U.S. Court of Appeals for the Eighth Circuit sent the case back to the Minnesota state court on the issue of standing, stating that the U.S. district court should not have dismissed the case "with prejudice."
In a phone interview with the AJW this week, Gordon said that the plaintiffs have 60 days to appeal the decision to the Minnesota Court of Appeals. He said the lawsuit also could go to the Minnesota Supreme Court. And after exhausting appeals in the state court, the plaintiffs could file a petition asking the U.S. Supreme Court to review the case, "which is very, very rarely granted"
Hart Robinovitch, the plaintiffs' lead attorney, told the AJW this week that a decision has not been made about an appeal. Robinovitch, who's with Minneapolis-based Zimmerman Reed, in the law firm's Scottsdale, Ariz., office,  said that he will be consulting with his co-counsel about filing an appeal.
(American Jewish World, 10.10.14)