By DORIS RUBENSTEIN
Minnesota's rich theater scene is a magnet for Jewish actors from around the country: The list shows talent here with origins in New York, Michigan, California and even Russia. Still, there were natives and those who arrived as toddlers and cut their teeth at local institutions who yearned to spread their wings beyond the Mississippi.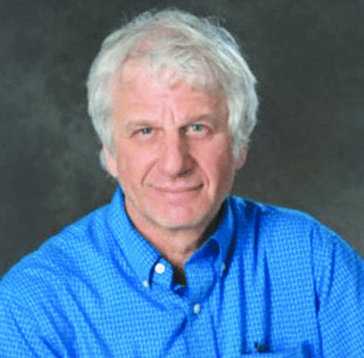 Bert Goldstein is one of those who flew the Twin Cities nest, finding success elsewhere, never forgetting his roots. Goldstein now is the director of the Wharton Center Institute for Arts and Creativity at Michigan State University in Lansing. As director, Goldstein is highly involved in programming and creating new initiatives.
Minnesota Roots
Regarding his tenure at Wharton, he says proudly: "Over the years, I have directed Master Harold and the Boys — Fugard's masterpiece on apartheid in South Africa. We commissioned a hybrid dance and theater piece on human trafficking, another piece on the Harlem Renaissance and a host of others. My focus is largely social justice and these plays have found their audience here."
How did Goldstein's Minnesota and Jewish background influence and prepare him for this challenging role at a prestigious institution?
He recalls, "My family moved to Minneapolis from Indiana in 1958, as my dad, Milton, had a sales opportunity here. We landed in St. Louis Park and I attended K-12 in that school system. We were members of Temple Israel and my sister, Jodi (Upin), and I had all our Jewish education there, including our Bar and Bat Mitzvas. We attended Temple's day and overnight camps. Our family had a membership at the JCC, and I participated in their youth theater programs."
Goldstein credits the theater program at St. Louis Park High School and particularly his drama teacher as his greatest influence there. "Pete Peterson provided many opportunities in theater, including the chance to direct a show my senior year."
In 1973, he entered Macalester College, where he studied theater and English. He praises his Macalester experience. "It was an eye-opener to stay afloat! I really had to work hard, but it was great preparation for life. One of my best college experiences was a six-week study abroad to London where we saw 45 plays!"
His Macalester degree led to an unpaid internship, in 1977, with the Great Lakes Shakespeare Festival in Cleveland, a professional classical theater; he remained there for three years. His roles in the company's historic production of Dickens' The Life and Adventures of Nicholas Nickleby, an eight-and-a-half-hour adaptation of the book, in 1981 and 1982, motivated him to move to New York City.
A stereotypical struggling paycheck-to-paycheck theater artist, he performed in regional theater and did some Off-Broadway productions. Goldstein's career changed in 1988, when he became a teaching artist for the Lincoln Center Institute. His eight years in neighborhood schools, both wealthy and poverty-stricken, gave Goldstein the skills to professionalize as a theater educator.
During that time, he met a Jewish dancer and choreographer from Chicago, Linda Reiff, and they married in 1996. The couple made a professional move to Cincinnati's Playhouse in the Park just as they decided to start a family.
Goldstein recalls, "I ran an immensely successful theater education program that at its peak served 70,000 kids and families in four states. I directed and produced over 40 productions for young audiences that toured the region. But most importantly, Linda and I adopted a beautiful little girl from China in 1999 and named her Lianna Chun." Lianna recently graduated from Macalester College.
His success at the Cincinnati Playhouse clinched him the job at the Wharton Center's Institute for Arts and Creativity. Goldstein had to leave behind not only professional friends in Cincinnati, but his Jewish friends at Beth Adam and, in particular, its rabbi.
"We loved Beth Adam for its deep commitment to social justice, its open-minded approach to Jewish thinking, its view of the world and Rabbi Barr's leadership," Goldstein remembers. "Rabbi Barr was also a consultant to me on a number of theater productions I did that had Jewish themes including… a play we tried to produce on the Israeli-Palestinian conflict that raised the ire of the Muslim community in Cincinnati."
Working at the Wharton Center, Goldstein has traveled extensively to see performances, including a trip in 2018 to Tel Aviv for an Israeli theater festival. Over four days, he saw 10 plays with producers from around the world, and met a large group of gifted Israeli theater artists doing a wide range of work.
It's been a long and fulfilling professional life in the theater beyond Minnesota for Goldstein. Retirement now beckons. What are his plans?
"With the pandemic, theater is very precarious now. I hope we can have some kind of 'normal' by the end of our '22-'23 season — ample time to do the projects I'd like to do before we depart for Minnesota, where I ride off into the snowy sunset."