By DORIS RUBENSTEIN
Many artists work by themselves as part of their creative process. The shelter-at-home orders may seem irrelevant to them and may even possibly be a boon to their output. This is not necessarily the case for artists who require collaboration to fulfill their artistic missions. What are Minnesota artists in different fields doing during these unusual times?
In theater, actors can perform in one-person shows or be part of a cast. But what can an actor do when their audience is prohibited from seeing them in a theater — or even en plein air?
Actor Sarah Broude is a St. Paul native who is best known for her work with the old Chimera Theater. She was seen most recently with Theatre Pro Rata's production of Silent Sky, by Lauren Gunderson, at the new Bell Museum's planetarium. Silent Sky eventually appeared on Zoom live on March 28 to an audience of more than 100 viewers who paid to see the show.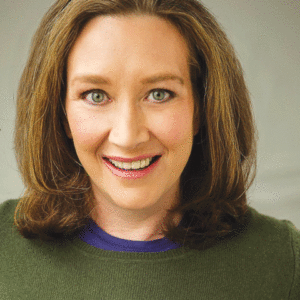 "We learned that astronaut Pady Coleman was in the audience," Broude said. "She even tweeted about it!"
Since COVID-19 struck, without live stage performances, she and other Park Square Theatre performers have been rehearsing a production of The Diary of Anne Frank online through Zoom.
"We didn't know at the time that Governor Walz made his first announcement whether the play would actually make it to the stage," Broude said. "I was rehearsing the part of Miep and understudying two other roles."
Park Square subsequently recorded Anne Frank, scene by scene. It was aimed at 12,000 middle-school children, but open to students of all ages.
One of the programs that is closest to her heart is the Chicago Avenue Project (CAP) at Pillsbury House Theatre in Minneapolis. CAP brings kids from the Powderhorn Park and other South Minneapolis neighborhoods together to write plays with a professional mentor, or perform plays written specifically for them with the assistance of professional actors like Broude.
"The CAP program was supposed to be cancelled because of the pandemic, but the leadership at Pillsbury House decided to keep it alive by going on-line. Now we have more kids participating than ever," she said.
Being a member of a permanent musical ensemble like the Minnesota Sinfonia makes artistic collaboration extremely difficult these days. Jay Fishman has been the Sinfonia's artistic and executive director since its inception in 1989. The orchestra's last public performance was at the Basilica of St. Mary in Minneapolis on March 15, with Jewish violinist Ilya Kaler. It's a personal and professional sacrifice for Fishman and his musicians to go from between 60 and 70 concerts in schools, concert halls, churches and universities each year to none.
"This isolation is a bummer," Fishman said." We love to perform and have a loyal audience with incredible, really fine players. We want to perform."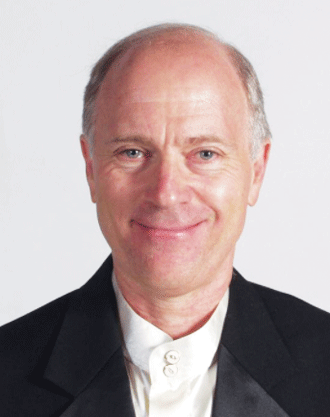 Lately, Fishman finds himself doing lots of administrative work. He's also organizing a project whereby teachers in public schools will have access to video recordings of solo performances by Sinfonia musicians, performing from home so that teachers will be able to incorporate them into their lesson plans.
Programs range from violist Elizabeth Cregan's performance of The Whiskerly Family's Great Adventure, an original story and composition based on the animals in her house, to violinist and violin maker Alistair Brown explaining "How I Fix Violins."
As a musician himself, Fishman has taken this opportunity to compose new music for the Sinfonia. Music for Tough Times acknowledges our current situation. "God willing, the Sinfonia will premiere the work in October," Fishman said. He's also arranging music for upcoming concerts. His most ambitious project is Overture by the 18th century Afro-Brazilian composer José Nunes Garcia.
Fishman said that several Israeli artists are scheduled to perform with the Sinfonia in its next season, including pianist Alon Goldstein.
Painter Wendy Kieffer Shragg wasn't particularly aware that hearts are the symbol for hope during the pandemic when she started a new project, "From My Heart to Yours."
"Hearts have always been something I've had an affinity for," Shragg said. "I love their universal language and appeal."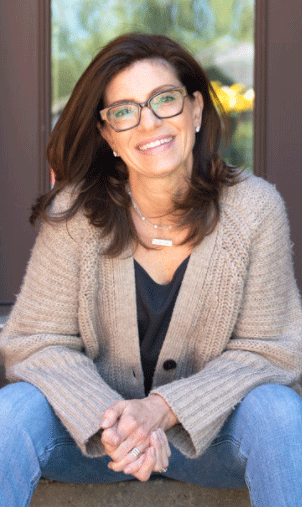 That project is a series of colorful hearts, each unique in design and execution. The collages are created from repurposed materials on re-purposed wood blocks. She started the project in late March.
"At this time in the world," she said, "we need something to bring love and light."
Shragg's hearts are designed to be priced so that they are accessible to anyone who might need a little lift and they are sold exclusively through her website.
"I've been amazed at the success of this project," Shragg said. "I've had buyers from San Diego, Indiana – it's just great."
Customers often buy multiple hearts: one for themselves and another as a gift. The first series sold out quickly, but Shragg is hard at work to complete a new one. She's got plenty of time to do it.
(American Jewish World, June 2020)