The Wall Street Journal reported today that Bernard Madoff's investment firm purchased no securities on behalf of customers for at least 13 years, according to the trustee liquidating Bernard L. Madoff Investment Securities LLC.
At a Friday morning meeting of Madoff's customers at the U.S. Bankruptcy Court in Manhattan, the trustee, Irving Picard, said that customers can recover up to $500,000 of their lost assets under the Securities Investor Protection Act (SIPC). Those who have lost more than that amount may be able to share in assets recovered by the trustee.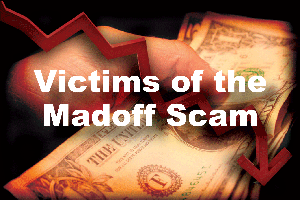 Picard said that he has received claims from 2,350 customers, according to the newspaper account. 
Some 400 names of Minnesota investors appeared on a list that was made public recently in the Madoff bankruptcy proceedings. Madoff, 70, allegedly admitted to running a Ponzi scheme that bilked investors of as much as $50 billion.