Josh Radnor attended Jewish day schools and had a 'strangely mystical experience' in Israel
by MAX SPARBER
Josh Radnor, who played the nebbeshy Ted Mosby on the popular CBS sitcom How I Met Your Mother, will be speaking at Temple of Aaron for their annual fundraiser on Aug. 24; the event is appropriately titled "How I Met Ted Mosby: An Evening with Josh Radnor."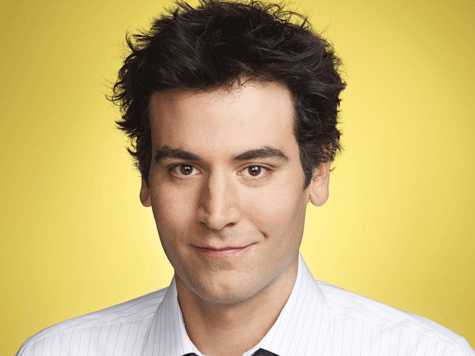 "I've done a lot of college speaking," he told American Jewish World in interview, "but only a couple of Jewish-themed events. But, in true Jewish fashion, I can talk at length about Judaism."
In fact, Radnor has considerable background in the subject. The Ohio native was raised in a Conservative family who attended Orthodox Jewish day schools. He studied theater in college, and, in 1997, went to Israel.
"I had a strangely mystical experience," he explained. He was watching Defending Your Life, the 1991 Albert Brooks comedy set in the afterworld. "A voice in my head said 'Go to Israel.' Thirty seconds later I grabbed the New York Times crossword puzzle and in the top right was an ad that said 'Go to Israel.' I took that as direction."
Nine weeks later, Radnor had a backpack and "little by way of a plan," but was on his way to Israel. He wound up participating in an Israel experience program in Tzfat with Livnot U'Lehibano.
"I did three weeks, it was terrific," he said. "I remember it fairly vividly."
Since How I Met Your Mother left the air, Radnor has largely returned to theater, where he started his career as an actor, including a summer at the Guthrie Theater.
In the past few years, he has performed in the play Disgraced on Broadway. He recently premiered a play he authored, Sacred Valley, at Powerhouse Theater at Vassar, a company he has a long relationship with, having worked with them in college. "I started writing it as a screenplay," he said, "but it didn't feel cinematic." When he decided to adapt the story to the stage, the theater contacted him, asking what they could do for him. What followed was a reading and then a stage production.
"Theater is where I feel the most comfortable," Radnor explained.
***
Josh Radnor will speak at 7 p.m. Thursday, Aug. 24 at Temple of Aaron Congregation, 616 Mississippi River Blvd., St. Paul. For information, visit templeofaaron.org.
(American Jewish World, 8.11.17)