By MORDECAI SPECKTOR
It is a great mitzva to always be happy. — Nachman of Breslov
Jazzman and music scholar Ben Sidran had just few minutes to chat, before he had to pick up his granddaughter at the bus stop. She was returning from day camp, Camp Shalom in Madison, Wisc.
Sidran is preparing for a Midwest tour that includes an Aug. 16 stop at the Dakota Jazz Club in downtown Minneapolis.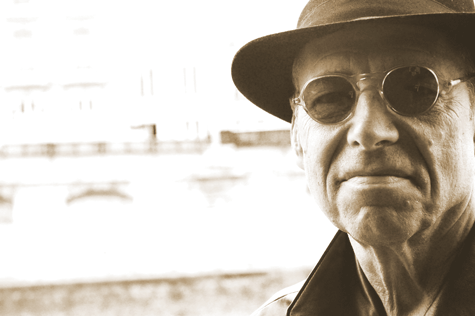 "I'm referring to it as the Rust Belt Tour," comments Sidran, "but other people have suggested the Mob Town Tour — we're playing Toledo, Cleveland, Detroit, Chicago, Milwaukee, Minneapolis…"
And the Tambourine Lounge in Sturgeon Bay, Wisc.
"Sturgeon Bay, yes indeed, starting there," he affirms, and mentions that his friend, "a great musician" named Pat MacDonald, operates the little club and the adjacent Holiday Music Motel.
"It's a tribute to locality, the fact that we're local," adds the native of Racine, Wisc., who will turn 74 next week.
A new wrinkle regarding the upcoming Dakota show is that saxophonist Bob Rockwell will be on the bandstand. Rockwell was a fixture on the local jazz scene about 40 years ago, playing with the house band Natural Life at the old Longhorn Bar, on Fifth Street off Hennepin. He has been living in Copenhagen, Denmark, over recent decades.
Rounding out the lineup for the Dakota gig is Ben's son, Leo Sidran, on drums, and Billy Peterson, on bass.
"We've been playing in Europe, the four of us, for the last 20 years," Sidran explains, and adds that the European ambience, developed in shows in Paris, Madrid, Barcelona, etc., will enhance the mood.
Sidran and the band likely will play some of the songs from his newest album, Picture Him Happy (Unlimited Media, Ltd.). The title song, "Picture Him Happy (Sisyphus Goes To Work)," is reflected in the album's cover art, with a tiny figure pushing a rather large orb up a hill.
After the album Blue Camus, Sidran has returned to the existentialist topics popularized by the late French writer Albert Camus, in this case from the 1942 philosophical essay The Myth of Sisyphus.
Regarding Camus and Sisyphus, Sidran notes that "people are freaked out and miserable" in the face of the current political situation in the U.S. "And they feel powerless."
The image of Sisyphus evokes a sense of fruitless labor. "You never get there, you never get to accomplish what you really want, what your heart's desire is — all you want to do is get this rock up on this hill. The point is, if you can go through it with some sense of happiness, or grace, or style, or élan, so it's not just all rough trade out there. So that's what that was about: to keep the dialogue elevated and point out that we can't control what happens to us, but we can control how we react to it… we can do what we want in a way."
Sidran characterizes the new album as "kind of whimsical, you know, it lightens you up.
"It's funny, some people said, 'Oh man, your songwriting's getting dark.' I didn't feel that at all. Some of the topics are dark, but the music's not dark… there are all these little stories, these cartoons."
In a video promoting Picture Him Happy, Sidran says, "I started writing these songs last spring [2016], just as the political season was getting underway. I clearly plugged into some aspect of the collective unconscious; you can see shadows of Donald Trump in 'Another Old Bull (peeping in a new china shop).' The song 'I Might Be Wrong' is a vision into the heart of what's happening right now: 'The past ain't what it was and the future ain't what it used to be.'"
Beyond the album and the Dakota show, Sidran recently completed another book, a biography of legendary jazz producer Tommy LiPuma, who died this past March 13. The book likely will be published next year.
And he mentions being involved in a "a huge project" that looks back at Madison in the 1960s.
"The Madison Reunion" is a conference with dozens of panels set for June 14-16, 2018. The website (madisonreunion.com) lists an impressive group of participants (Peter Coyote, Hasia Diner, Russ Feingold, Errol Morris, Tracy Nelson, Boz Scaggs, Jeff Greenfield, et al.) who were on the Madison scene 50 years ago.
The website introduction notes: "Madison was a cradle of the counterculture, a rich mix of music, art, politics, history and participatory experience… an unforgettable time of experimentation, innovation and creativity."
Sidran is listed as a panelist for "Talking Harvey Goldberg," which concerns the popular University of Wisconsin-Madison professor, a specialist in European social history.
***
The Ben Sidran Quartet will play 7 p.m. Wednesday, Aug. 16 at the Dakota Jazz Club and Restaurant, 1010 Nicollet Ave., Minneapolis. For tickets, call 612-332-1010, or to: dakotacooks.com.
(American Jewish World, 8.11.17)