By ADRIAN GLASS-MOORE / Assistant Editor
Jewish schools in the Twin Cities are taking different approaches to the start of the school year in light of the COVID-19 pandemic.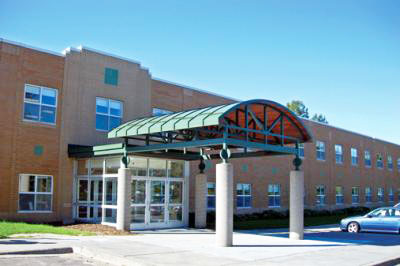 The Newman School of Talmud Torah of St. Paul and Lubavitch Cheder Day School are two day schools which decided to reopen for in-person learning. Talmud Torah of Minneapolis, an afternoon school, opted for distance learning.
"We're excited to be able to meet in person," Talmud Torah of St. Paul Director of Education Heidi Tarshish said in an interview a week before opening on Aug. 31. She added, "We are doing everything we can to make it a safe option."
The school, which has about 30 students, is requiring everyone over five to wear a mask, Tarshish said. Work areas have been spread out and temperatures are being checked daily.
At the 75-student Lubavitch Cheder Day School, masks will be worn by the staff and the children except early childhood, Director of Development Rabbi Yossi Bendet said in an interview a week before the school opened on Sep. 1. The building has sanitizer stations and there are sneeze guards at teachers' desks.
Classes will be "cohorting," which means that "the classes will almost be their own school within a school," Bendet said. 'They're not going to be mixing or mingling with other groups."
In-person learning is important for the children's development, Bendet said.
"That prolonged absence from the school was very bad for the children," Bendet said. "We heard the parents and the teachers loud and clear and … they wanted it [in-person learning] and they know what's involved. … Everybody was on board save for one teacher and one family. Everybody else overwhelmingly was in favor."
Talmud Torah of Minneapolis said in an email to parents that the school year would begin on Sept. 13 with distance learning for all classes.
The email, provided to the Jewish World by Head of School Hazzan Jeremy Lipton, said the school would remain flexible.
"Between now and our scheduled Thanksgiving break in November, we will continue to evaluate the data that is provided by health experts and we will continuously assess and adjust our modality of delivery, prepared to swiftly make necessary changes as circumstances dictate," the email said.
The school discussed the possibility of returning to in-person learning, or a combination of in-person and online learning, in the future.
"When we transition to face-to-face learning (either for some or all of our students), we will continue to offer a distance learning option for any family who prefers to have their student(s) participate that way," the email stated.
The Newman School and Lubavitch Cheder Day School said they are prepared to switch to distance learning if they need to.
"Nobody can control or make promises about anything because we just don't know what could possibly change or evolve," Tarshish said. "We're prepared to go virtual if we need to at the drop of a hat."
The Talmud Torah of St. Paul also has a virtual afternoon school and high school program, Tarshish said. Those programs aren't in-person because those students may be attending other schools in-person during the day.
Bendet said the early childhood part of Lubavitch Cheder Day School has been open since June "thankfully without incident."
Schools in Minnesota have had a variety of different plans for the new school year. The Minneapolis and St. Paul public schools are starting the year with distance learning, the Star Tribune reported.