A sheltered Polish orphan about to become a nun learns that she has an aunt, and that she's from a Jewish family
By MICHAEL FOX
In Communist Poland in the early 1960s, a teenage orphan on the verge of taking her vows to become a nun receives a surprise, and a directive, from the Mother Superior.
Anna has a living relative, an aunt who she never knew existed, and whom she must meet before making her spiritual commitment.
That visit is awkward, brutal, brief and to the point, with flinty Aunt Wanda informing Anna (Agata Trzebuchowska) that her name is Ida, and her parents were Jewish.
So begins Pawel Pawlikowski's riveting Ida, a character study-cum-road movie shot in old-school black-and-white that is easily one of the best films of the year.
Ida opens May 30 at the Uptown Theatre.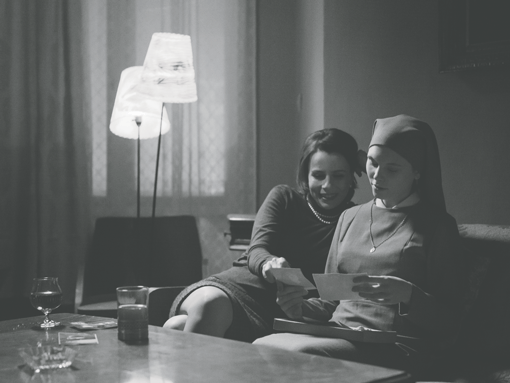 Pawlikowski left his native Poland at 14 for Western Europe, and has lived in the United Kingdom since 1977. He began his film career making documentaries for the BBC, and broke into theatrical features in 2000 with Last Resort, a touching, empathetic tale of a Russian immigrant and her son stranded in England.
In the press book for Ida, Pawlikowski says, "Let's say that I come from a family full of mysteries and contradictions and have lived in one sort of exile or another for most of my life."
Asked to elaborate on that cryptic line in a telephone interview, Pawlikowski chooses his words carefully.
"In ways that might be relevant to the film, my mother was from a very traditional Catholic family and my father's mother was Jewish and she died in the camps, at Auschwitz, to be precise," he says. "But not that it influenced me, because both of [my parents] were kind of secular, cool customers in the '60s and '70s."
Wanda and Ida embark on a journey to uncover a grim wartime secret that provokes uncomfortable questions about the nature of guilt and responsibility. But Pawlikowski politely pushes back against viewers who interpret Ida as a Holocaust film, or as a statement about Polish culpability.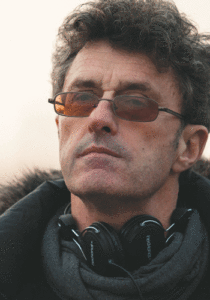 "The films that are [now] made in Poland, and the books that are published, they deal with this issue quite head on, of Polish-Jewish relations," he says. "There's still controversy and a lot of healthy debate because with democracy and freedom of the press there's all sorts of things being discussed and analyzed, and there's no end to the debate. But I didn't want to make a debating film."
Pawlikowski cites his friend Agnieszka Holland's first-rate 2011 drama In Darkness and Wladyslaw Pasikowski's recent Aftermath (which Pawlikowski calls "crude"), as recent Polish films that intended to participate in the debate. But that was never his goal with Ida, he maintains.
"When I showed it in Toronto at the festival [last fall], a lady in the first row burst out crying at the Q&A," Pawlikowski recalls. "Her daughter explained to me that she had lived in a small Polish town and harbored Jews through the war, and she was really upset to see this film where a Polish family does what they do. Then an older gentleman [at a screening] in Poland said to me, 'You are making this film for young generations, and what will they deduce from your film? That it wasn't the Germans who killed the Jews but the Poles who killed the Jews. How can you do this?'
"So there's a lot of frustrated people," he continues with a wry laugh, "who would have liked me to make a different film, and who would like to use the film for debating subjects, and I'm doing my best to say, 'Watch this film, it works at a different level, it tries to be slightly temporal, or timeless.' When I show it in Colombia, or Korea, or Spain, where there are graves and massacres and civil wars within living memory, they can get this film — and not on the level of that one particular debate which is going on in Poland and America, but in a slightly more universal way."
Ida's minimalism, in terms of both its aesthetic and plot, encourages viewers to hone in on the main characters and evaluate the choices they make. The naïve Ida contrasts sharply with the disillusioned Wanda, a former public prosecutor and now judge, whose idealism and party loyalty long ago curdled into self-loathing.
"Everyone tries to make me explain why I [made Ida], and possibly it's because I have some kind of personal reasons for it, and look at the ethnic makeup of my family," Pawlikowski relates. "But also I'm just curious about faith and about identity, and about paradoxes of one lifetime — how one person can be several things — and about faith not as a kind of tribal belonging but as something transcendental and spiritual."
***
Ida opens Friday, May 30 at the Uptown Theatre in Minneapolis.
Michael Fox reviews films from San Francisco.
(American Jewish World, 5.23.14)