Twin Cities Jewish Chorale, St. Paul JCC Symphony collaborate to perform a Holocaust-era oratorio
By ERIN ELLIOTT BRYAN / Community News Editor
And when the brutal hordes of the enemy came into the Ghetto, with their tanks and poison gasses to exterminate them, the Jews left off reading the haggada and rose and met the enemy empty handed, but head on, writing a new haggada in their blood. This is the story of a city. This is the story of a fateful night. This is the story of the new haggada.
— Di Naye Hagode
To celebrate his group's fifth season, Twin Cities Jewish Chorale artistic director Michael Olsen sought out a "work with greater significance." Searching the Milken Archive of Jewish Music, Olsen came across a recording of Di Naye Hagode (The New Haggadah), an oratorio by composer Max Helfman, and was "captivated immediately."
The oratorio text is based on Soviet Yiddish poet Itsik Fefer's epic poem titled "Di Shotns Fun Varshever Geto (The Shadows of the Warsaw Ghetto)." Interweaving English narration with choral movements in Yiddish and symphonic accompaniment, the piece tells the story of the Warsaw Ghetto Uprising in 1943.
"It's the story that most captivated me, and the way Helfman set different movements of it," Olsen told the AJW. "The emotions that come out through the music and through the text are very intense."
He then brought the piece to Amir Kats, St. Paul JCC Symphony conductor, who was open to the collaboration.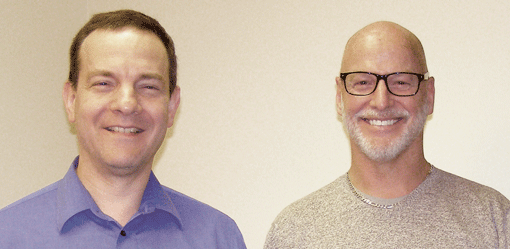 "When the idea was first brought up of collaborating with the Twin Cities Jewish Chorale, I thought, 'Great,' just as an artistic project, but I wasn't really quite sure what repertoire we were going to do," Kats told the AJW. "Then Michael brought this piece to my attention and I said 'Great, let's do it.' This is powerful music and it's never been heard in the state before, and it should be heard."
Di Naye Hagode will be performed 7 p.m. Wednesday, June 11 at Temple of Aaron Synagogue in St. Paul. The performance is free and open to the public.
In addition to the St. Paul JCC Symphony and Twin Cities Jewish Chorale, both of which have about 35 performers, the piece will feature narration by Cantor Arthur Shragg. The oratorio includes original music by Helfman, as well as traditional Passover melodies — and was first performed at Carnegie Hall in 1948.
"Musically, it's a powerful work," Kats said. "It's gripping music. And the text is a powerful piece. This is a poem that was inspired by the Warsaw Ghetto Uprising. It refers both to the timeless Jewish story of Passover and, more specifically, to the recent events of the Holocaust."
Kats noted, however, that despite the subject matter, the oratorio is "ultimately an affirmative piece."
"Judaism is, amongst other things, a story of survival against overwhelming odds, that's been the case for millennia. And that sense of defiance and survival is a universal message," he said. "There has always been suffering and oppression in the world, and there's always been survival and resilience."
This is Kats' third year leading the St. Paul JCC Symphony, one of the oldest community orchestras in Minnesota. A native of Haifa, he has lived in eight different states and comes from a background of music education and youth symphonies.
Olsen has been at the helm of the Twin Cities Jewish Chorale for two years and currently leads the St. Paul College Choir. He has directed several church, school and community choirs, and has embraced the TCJC's mission to preserve and promote Jewish choral music.
"I didn't realize how much repertoire is out there that I was totally unaware of," Olsen said. "I am very dedicated to the idea of letting more people know about the wonderful composers and arrangements, and the wide range of wonderful choral music that's out there. That's what has been fascinating for me."
With Di Naye Hagode,Olsen said the performers are excited to tell the story.
"The beauty of it in the end is that it is about remembering and the enduring human spirit, and the powerful story that that is," he said.
"I think it's going to be a spectacular event," Kats added. "[The audience] should come out of it energized and uplifted by the music, by the timeless story and also by the chance to hear a good composer who's heard all too rarely."
***
Di Naye Hagode will be performed by the Twin Cities Jewish Chorale and St. Paul JCC Symphony 7 p.m. Wednesday, June 11 at Temple of Aaron Synagogue, 616 S. Mississippi River Blvd., St. Paul.
The performance is free and open to the public. For tickets and information, visit: stpauljcc.org or call 651-698-0751.
(American Jewish World, 5.23.14)