In partnership with the Sabes JCC and the fifth annual Twin Cities Jewish Humor Fest, the St. Paul JCC will present Mark Cohen, the leading expert on comedian Allan Sherman and author of the biography Overweight Sensation: The Life and Comedy of Allan Sherman. Cohen will speak 7 p.m. Thursday, Jan. 30 at the St. Paul JCC, 1375 St. Paul Ave.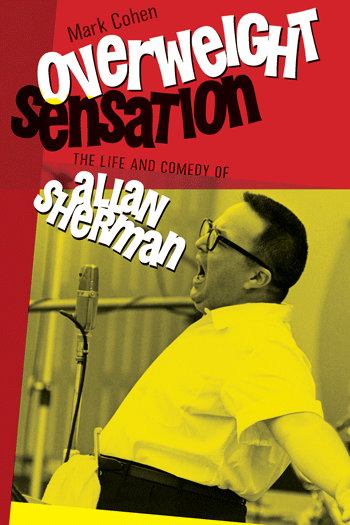 Sherman, a groundbreaking Jewish song parodist and humorist, played Carnegie Hall, befriended Harpo Marx, discovered and produced Bill Cosby, and sang for the National Press Club, the U.S. Department of Labor and Lyndon Johnson's presidential campaign.
In time for the 50th anniversary of Sherman's well-known song "Hello Muddah, Hello Fadduh," Cohen will present the first Sherman biography, based on his exclusive access to papers and recordings held by Sherman's son, and dozens of interviews.
The event will be followed by a book sale and signing with Cohen.
Tickets are $10 for the general public or $8 for JCC members, students and seniors, and available through Brown Paper Tickets or at the door.