Sha'arim will present "Gateways to Learning: 15th Annual Auction" on Sunday, Jan. 26 at the Sabes JCC, 4330 Cedar Lake Rd. S., St Louis Park. The auction and Gateways to the World Buffet will begin at 6 p.m., followed by the raffle and drawings at 8 p.m.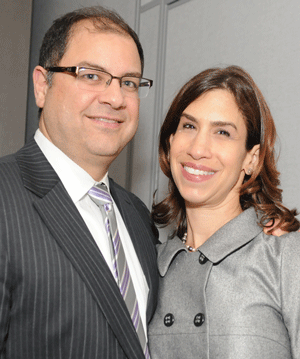 The inaugural "Gateways to Kindness Award" will be presented to Nisso and Wendy Khabie.
Sha'arim, the only service of its kind in Minnesota, is committed to providing an opportunity for every Jewish child and young adult with special needs. For information, visit: www.shaarim.org or call 952-303-5276.