By ELANA WARREN / Assistant Editor
Rep. Frank Hornstein (DFL-Minneapolis) introduced a bill on March 8 to mandate education about the Holocaust, genocide of Indigenous peoples and other genocides in Minnesota middle and high schools. The bill (HF 2685) also calls for a working group to develop resources as well as appropriations for professional development and implementation.
Sen. Steve Cwodzinski (DFL-Eden Prairie) is the lead author of the Senate companion bill (SF 2442), which is moving through that body.
Children and grandchildren of Holocaust and Holodomor (Ukrainian genocide) survivors have testified in support of the House bill. Dora Zaidenweber, who survived the Auschwitz death camp, testified before a House committee and said, "We need a requirement that [everybody in Minnesota] should have a knowledge of the dangers [that] mass murder can happen and that people have to understand to learn to live with each other, and that is only through understanding and education."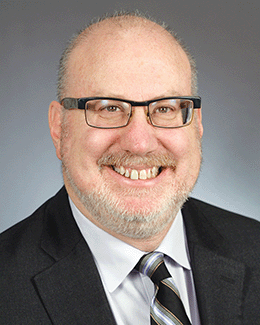 A student and educators also testified, including Dakota and Ojibwe descendent Dr. Gabriela Spears-Rico and Armenian future educator Mariam Mikayelyan.
Joe Eggers, interim director of the University of Minnesota's Center for Holocaust and Genocide Studies, testified. He commented that, if passed, this would be the first inclusion of an Indigenous genocide curriculum in Minnesota state statute.
While no Somali-American people testified, Rep. Heather Edelson called for Somali inclusion in the bill, as Minnesota has a large Somali population built from immigrants fleeing violence in Somalia. The bill language can encompass the mass violence in Somalia, but it does not directly include it.
The language includes "the genocide of Indigenous Peoples in the Americas and throughout the world; Black genocide in the United States and the Americas; the genocide in German Southwest Africa; Armenian genocide; the genocide of the Ukrainian people from 1932 to 1933, also known as the Holodomor; the Holocaust, including non-Jewish victims of Nazi persecution and genocide; Cambodian genocide; Guatemalan genocide; Rwandan genocide; genocide in the former Yugoslavia; genocide in Darfur; Rohingya genocide; and other historical and contemporary cases of genocide and mass violence, especially those experienced by communities expelled from, resettled in, migrated to, or living in Minnesota."
The March 15 House Education Policy Committee meeting met only support from testifiers and the state representatives on the committee. The committee approved the bill and sent it to the House Education Finance Committee, which met on March 23 with similar support, though Rep. Ron Kresha (R-Little Falls) expressed concern: With deficiencies in core subject areas such as math and reading, he said he doesn't know that the resources can be spared to add this requirement on top of maintaining general academic success.
Though there was no time for a response to those concerns, many shared why they believe the bill is important.
"These [genocide survivor] stories are critical," Rep. Hornstein said while introducing the bill on March 15. "And why this bill is especially important now in terms of Holocaust survivors is that many of our survivors are older, and we need to make sure that those stories are preserved, again, for the future generations. When we lose the witnesses, we lose a part of our own history."
He added that national studies show that those who study Holocaust and genocide studies have more pluralistic views, higher critical thinking skills and greater sense of civic social responsibility.
"The more we know, the better we can be," Rep. Liz Lee (DFL-St. Paul) said at the policy meeting.
"What we're trying to do is to expose our students to experiences that are not like their own, to cultures that are not like their own, in the hopes of making progress towards better interactions and less racism and less hate and less fear. Because you fear what you don't understand," Rep. Kaela Berg (DFL-Burnsville) said. "A bill like this … is critical moving forward for how we want this world to be for the next generation."
Hornstein concluded the first meeting saying, "I think that, you know, this is a way to bring people together, to honor the memory of our ancestors, and to look to a future where, you know, we can live together and understand the importance of combating hate together so that we can have a brighter future all of us in Minnesota."
At least 22 states have Holocaust/genocide education laws. The House Education Finance Committee approved the latest version of the bill in a preliminary vote and will next vote on whether to include it in the education finance bill.
(American Jewish World, April 2023)