by MAX SPARBER
Community News Editor
Every year the Oscars include some Minnesotans, which is always a subject of interest for local newspapers. This year included best actress winner Frances McDormand, whose Minnesota connection dates back to starring in the first Coen Brothers' film, Blood Simple, in 1984.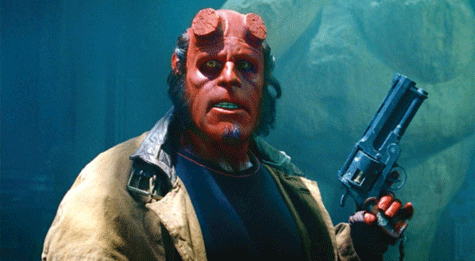 As marvelous as it is to discover Minnesota has a link to the film industry, it shouldn't surprise us anymore, as our state has fed the world of entertainment for more than a century. In fact, there are so many Minnesotans, some born here, some who lived here for a while, who made their mark on the world of film that it is possible to assemble a list of just the ones who are Jewish.
So that is what we have done. The list is small and necessarily incomplete, but there is a great range of performers here, from musicians-turned-actors to character performers to oddball movie stars. And so we bring you Jewish Minnesota's contributions to Hollywood:
Sammy Cohen: The little-remembered Sammy Cohen, who was born in Minneapolis in 1902, had a long and impressive career as a character actor in B-movies, often playing characters with either very Jewish names or very Irish names: He played more than a few Cohens and a Nosenblum, as well as his share of Callahans. He could be found in films of almost every genre, so long as they were cheap: movies include The Phantom of the Range (a Western), Arizona to Broadway (a lighthearted crime film) and What Price Glory (a crime film).
Bob Dylan: While the Iron Range-born Bob Dylan is best-known for his music, he has had a surprisingly long relationship with film, starting with an eccentric role as a knife-wielding outlaw in Sam Peckinpah's 1973 Western Pat Garrett & Billy the Kid (Dylan also provided the soundtrack), and leading to starring roles in little-seen cult films, such as 1978's Renaldo and Clara and 2003's Masked and Anonymous. Additionally, filmmaker Todd Haynes found Dylan to be so essentially cinematic that he based his entire 2007 film I'm Not There around Dylan's various public personas, having each played by a different actor, including Richard Gere, Heath Ledger and Cate Blanchett.
Tovah Feldshuh: This New York born actress, known largely for her television work (including stints on The Walking Dead and Psycho Ex-Girlfriend), spent two years in Minneapolis in the 1970s as a McKnight Foundation fellow, mostly working at The Guthrie. Feldshuh occasionally returns to Minneapolis, as she did earlier this year, when she starred in the play Dancing with Giants, scripted by her brother David and playing at the Illusion Theater.
Al Franken: Best-known now as an embattled former congressman, the St. Louis Park-raised Franken also had a period when he turned his talents to film. He acted in films such as Trading Places and Harvard Man and had a hand in scripting One More Saturday Night, When a Man Loves a Woman, and Stuart Saves His Family. He also starred in the last one, taking a 12-step obsessed character from Saturday Night Live to the big screen.
John Lurie: Saxophonist John Lurie is probably Jewish, and his alter ego, Marvin Pontiac, is undeniably Jewish. Lurie is so associated with New York's brooding, underground musician scene (he is the founder of the Lounge Lizards) that people might be surprised to learn he is a native Minneapolitan. Lurie is also an accomplished actor, having starred in several films by cult film auteur Jim Jarmusch as well as appearing in such mainstream fare as Get Shorty and The Last Temptation of Christ.
Ron Perlman: The hulking actor, best-known for his starring role in the Hellboy films, hails from Washington Heights in New York, but studied at the University of Minnesota in the early 70s. Perlman has explained that he moved here in order to be close to the Guthrie Theater, and, in fact, some of his earliest performances were under the direction of a then-Guthrie staffer — none other than David Feldshuh.
Miriam Shor: Minneapolis native Miriam Shor, whose father was Jewish, first came to public notice for her work on the stage, costarring in the popular rock musical Hedwig and the Angry Inch. When the show transferred to the big screen, she went with it, and has been appearing in film and television ever since, most recently on the Netflix series Jessica Jones.
(American Jewish World, 3.9.18)