Herb Alpert and his wife, Lani Hall, return to Minneapolis for a three-night stand at the Dakota Jazz Club
By MORDECAI SPECKTOR
Trumpeter and bandleader Herb Alpert shot to worldwide fame with the 1962 song "The Lonely Bull." The song begins with a mariachi brass band fanfare and the cries of "Olé!" from thousands of spectators at a bullfight.
Alpert, who first picked up the trumpet at the age of eight, and the Tijuana Brass achieved amazing commercial success — in 1966, the group sold more than 13 million albums, outselling the Beatles — and won six Grammy Awards.
The group's albums were on the A&M Records label, which Alpert founded with his partner, Jerry Moss, the "M" in A&M. In 1987, Alpert and Moss sold their label to PolyGram Records for a reported $500 million.
Herb Alpert & Lani Hall at the Dakota, Oct. 18-20
Along the way, A&M released a ton of records for other artists and musical acts, including Burt Bacharach, Baja Marimba Band, Sérgio Mendes and Brasil '66, Quincy Jones, Captain and Tennille, Liza Minnelli, Wes Montgomery, Joan Baez, Cat Stevens and Joe Cocker. The list runs on; for a week, in 1977, A&M even had the British punk band the Sex Pistols. In a recent Wall Street Journal interview, Alpert said he doesn't regret dropping the band: "These guys were ornery."
Alpert spoke by phone with the AJW last week, from his home in Malibu, Calif., and talked about his newly released album, In the Mood (Shout! Factory); his career as a painter and sculptor; and his upcoming shows at the Dakota Jazz Club.
Alpert, and his wife, singer Lani Hall, return to the Dakota Jazz Club for three nights, Oct. 18-20.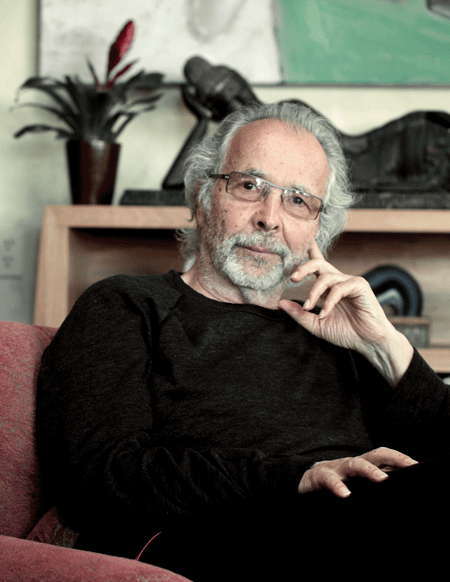 "It's a simple keyboards, bass and drums," says Alpert, when asked about the lineup for his upcoming shows. "It's very transparent. I think it's a great evening for people who like music. I'm not trying to recreate the past, I'm just trying to make good music and put it out there."
The shows at the Dakota later this month will include a Tijuana Brass Medley, for those who remember "Whipped Cream," "Tijuana Taxi," "A Taste of Honey," "Spanish Flea," etc., from back in the day.
Hall, Alpert's wife of 40 years, will sing a medley of hits — including "Mais Que Nada" and "The Fool on the Hill" — from her days with Sérgio Mendes and Brasil '66.
"She was also the singer on 'Never Say Never Again,' the James Bond movie [theme]," Alpert comments.
And there will be some jazz. "We take songs we like and everyone is free to express themselves," Alpert explains, and adds that the improvisational moments "make it fun for me to do this every night; because I wouldn't be able to recreate the same song the same way each night. That would be boring for me."
At the age of 79, the creative spark is still alive for Alpert. As much as he loves playing the trumpet, he also paints and sculpts on a daily basis. His abstract paintings are part of museum collections, and his monumental brass sculptures grace public spaces in New York, Nashville and Los Angeles.
Alpert also gives back to the community in a big way, through the Herb Alpert Foundation, which he oversees with his wife. Among many recipients of Alpert's philanthropy is the UCLA Herb Alpert School of Music, which focuses on cross-cultural experimentation and musical diversity. The school has an emphasis on preparing young musicians to succeed in a world and music business that's nothing like what Alpert encountered in the early days of his career.
In radio interviews and podcasts, Alpert has talked about his musical influences: Chet Baker, Gerry Mulligan, the immortal Louis Armstrong, Miles Davis, et al.
So, knowing that the mariachi sound was behind the Tijuana Brass concept, I venture that, in addition to the distinctive Mexican musical mode, Alpert was influenced by Miles Davis, especially his 1960 album Sketches of Spain. The late renowned jazz trumpeter covered the adagio section of Spanish composer Joaquín Rodrigo's 1939 "Concierto de Aranjuez." And the "B" side of Alpert's 1979 No. 1 smooth jazz hit "Rise" is "Aranjuez."
"I certainly loved the album," replies Alpert, about Sketches of Spain. "I was a big fan of Miles Davis, as most jazz musicians are. He understood the art form, probably better than any of them, because he understood space, he understood trying to find songs that had melodies — and doing his magic on top of that in his own unique way."
Alpert continues, "I'm friends with [pianist] Herbie Hancock and [saxophonist] Wayne Shorter. When you talk with those guys, they say that they went to the 'Miles Davis University.'"
As mentioned at the top, Alpert has a new album, In the Mood, which "zoomed to No. 1 at Amazon.com, on the jazz section; right at the moment, it's No. 2," he says, with pride in his voice. "It's pretty amazing; I didn't expect it to have that type of impact so quickly."
There is the name, Herb Alpert, on the album cover.
"Well, you still got to deliver," says Alpert, about creating compelling recorded music. "The name is one thing, and then, if it's not happening — or as they say, it's not in the grooves — the name doesn't mean anything."
In Minnesota parlance, In the Mood features a smorgasbord of tunes.
"It is," the trumpeter agrees. "It's an eclectic collection of songs that I have a feeling for. I think 'Chattanooga Choo Choo' is especially interesting, because it has this mesh of electronica, and jazz, and a more sophisticated string section over the top of it. I think those three elements make it pretty darn unique."
The "catalyst" for that particular tune was Alpert's nephew, Randy Badazz Alpert.
"A nice Jewish boy," he adds, on the topic of his brother's son. "He started following me when he was like 12 years old, at A&M Records. So, he's really aware of what I do. When he got a little older, 17 or 18, he was traveling with us, taking pictures at concerts. He's very familiar with my thing."
Randy also shares a writing credit, with Andy Armer, on Alpert's hit song "Rise."
In the Mood also includes covers of "Blue Moon," "Begin the Beguine," "Spanish Harlem" — even a rendition of "America the Beautiful," augmented with exotic percussion, which conveys this country's proverbial ethnic melting pot.
And there are two songs made famous by the Everly Brothers: "Let It Be Me" and "All I Have to Do Is Dream." Alpert says he was "shocked" when he learned of the death of Phil Everly, on Jan. 3, and this is his tribute to the late singer, and the Everly Brothers.
Also on the new album is "When Sunny Gets Blue," which has a pretty melody that has inspired covers by an array of famous singers and jazz musicians. Usually curious about who wrote what, I was surprised to find that Jack Segal, who was born in Minneapolis, in 1918, wrote the lyrics. Segal, who died in 2005, in Tarzana, Calif., also wrote "Scarlet Ribbons," which was a huge hit for Harry Belafonte. The song's music was composed by Evelyn Danzig Levine.
Alpert says that Marvin Fisher wrote the music for "When Sunny Gets Blue," from 1946.
He adds that song lyrics are "extraordinary."
"When I play these familiar songs, I am very, very conscious of the lyric, as I am expressing the melody through the trumpet. And 'When Sunny Gets Blue' especially, because he says, 'When Sunny gets blue, her eyes get gray and cloudy, then the rain begins to fall' — I mean, I think that's really poetic."
***
Herb Alpert and Lani Hall will perform 8 p.m. Saturday, Oct. 18; and 7 p.m. Sunday and Monday, Oct. 19 and 20 at the Dakota Jazz Club and Restaurant, 1010 Nicollet Ave., Minneapolis. For tickets, call 612-332-1010, or go to: dakotacooks.com.
(American Jewish World, 10.10.14)