Born Yesterday, enjoyed long run on Broadway
By JOEL RIPPEL
Guthrie Theater Associate Artistic Director John Miller-Stephany says working on a classic such as Garson Kanin's Born Yesterday is enjoyable.
"[Especially] when a play is so beautifully written such as this," said Miller-Stephany. "It's very much so a pleasure to work on."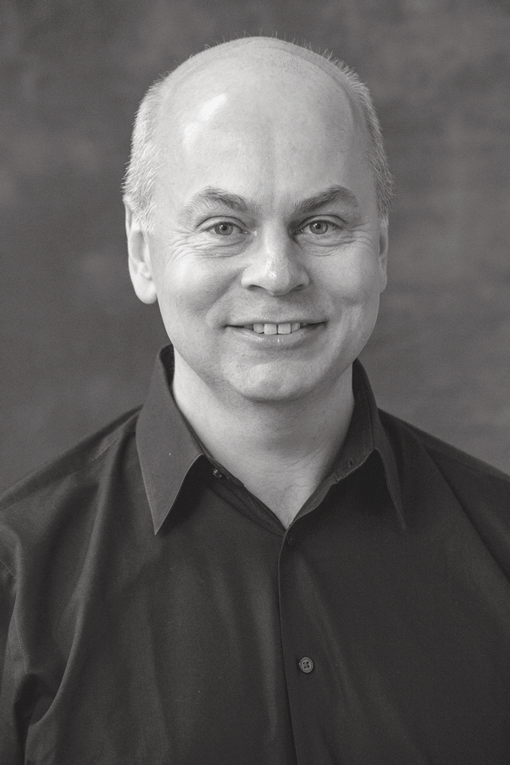 The Guthrie's production of Born Yesterday opened on Nov. 29 and will run on the McGuire Proscenium Stage through Jan. 5. Miller-Stephany, who is also the Guthrie's casting director, is directing the production.
"[Guthrie Artistic Director] Joe Dowling picks the season," said Miller-Stephany, who is directing his 15th production for the Guthrie, "I work closely with Joe and he listens to my thoughts. He lets me direct things that I am passionate about, and this is a great comedy."
The play, written by Kanin while he was in the U.S. Army in 1945, is about a corrupt businessman who hopes to influence a U.S. senator. Born Yesterday debuted on Broadway in February 1946 and enjoyed a successful run.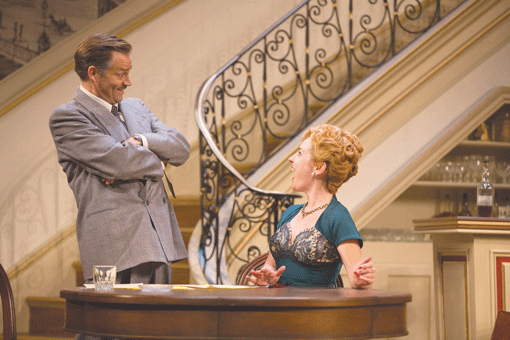 When it closed in December 1949, it was Broadway's longest-running play with 1,642 performances. The production launched the career of actress Judy Holliday (née Judith Tuvim). Holliday won an Academy Award for her role in the 1950 film version.
Even though the play is set in the 1940s, Miller-Stephany said it remains timely.
"The play is very much set in Washington, D.C., in 1946," said Miller-Stephany. "It's not a play that transports to another place or time. It's [set] in a hotel suite. You can't toy with that. I think audiences, especially Guthrie audiences, are very bright and see that even though it's set in 1946, the events are very contemporary.
"It is about corruption, the vulnerability of democracy … [it takes a] Pygmalion stand on the power of education. All these topics are touched."
Miller-Stephany said the work was an easy choice to fill the Guthrie's schedule.
"We wanted to balance our schedule. We have productions like Othello [which will run March 8-April 20] and Tribes [which ran Oct. 5-Nov. 10]," said Miller-Stephany. "We were looking for a multigenerational comedy and I thought of Born Yesterday. The second half of the play takes place over the holidays, so it's very appropriate."
Born Yesterday was Kanin's first screenplay. Kanin, who was born in Rochester, N.Y., in 1912, was a movie director in the late 1930s before his military service from 1941 to 1945. He served as a director in the U.S. Army's film unit. He co-directed a documentary of General Dwight Eisenhower's account of the Allied invasion. The documentary won an Academy Award.
After writing Born Yesterday, Kanin and his wife Ruth Gordon co-wrote four screenplays, three of which were nominated for Academy Awards. He also worked as a director – directing The Diary of Anne Frank on Broadway in 1955 and the stage play Funny Girl in 1964.
The cast includes Alexis Bronkovic, John Patrick Hayden, Jeff Still, Zach Curtis and Mark Benninghofen.
(American Jewish World 12.6.13)