New aging-in-place initiative will focus on Highland, West Seventh areas
By ERIN ELLIOTT /Â Community News Editor
Jewish Family Service of St. Paul (JFS) has been awarded $238,000 in federal government funding to allow St. Paul's seniors to live and age in place. The money will establish a Naturally Occurring Retirement Community (NORC), an initiative designed to allow seniors to remain independent at home.
According to Eli Skora, executive director of the United Jewish Fund and Council of St. Paul (UJFC), 17 percent of the Jewish population in the St. Paul area is over the age of 65 and the city has a higher than average percentage of elderly who need help with social services.
The NORC will focus on a concentrated area of St. Paul — Highland and West Seventh — and JFS will work with Sholom Community Alliance and the St. Paul JCC to coordinate services for seniors in that area.
"This funding is consistent with Title IV of the Older Americans Act, which is a federal law that authorizes grants to nonprofit organizations to design, test and promote the use of innovative ideas, best practices, and programs and services for seniors, and to better prepare providers to meet the needs of an aging population, which we certainly have in St. Paul," said Ethan Roberts, director of the Twin Cities Jewish Community Government Affairs Program.
Roberts worked closely with JFS staff to apply for the funding, a process that began in January 2008. He also met with St. Paul staff members for U.S. Sen. Norm Coleman and with Bill Harper, chief of staff for U.S. Rep. Betty McCollum, in Washington, D.C. Both Coleman and McCollum supported the measure and worked to include it in the 2009 Omnibus Appropriations Bill, from which it was passed.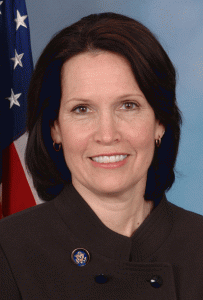 "At a time when our economy is in crisis and every federal dollar needs to be invested wisely, I am pleased these federal funds for the Highland/West Seventh NORC Aging-In-Place initiative will enable the Jewish Family Service of St. Paul to deliver vital services to empower our seniors, enhance their quality of life, and create a safe community where these adults can live in dignity," McCollum said.
United Jewish Communities (UJC), the umbrella organization of the North American Jewish federation system, also worked with JFS to secure funding for the project. UJC has helped to establish 50 NORCs around the United States since 2003.
"[UJC is] really the lynchpin of all of these efforts because they've been doing so many of them and for so long, and they really understand the program," Roberts said. "These NORCs have a great reputation in Congress. People know what they are, they know that they work, they know it's a really good use of taxpayer dollars. When you present the committees with a NORC idea, you already have a leg up because you're benefiting from all of the great work that other communities have done in the past."
Six cities, including St. Paul, received funding to establish a NORC in fiscal year 2009. Jewish Family and Children's Service of Minneapolis (JFCS) has operated a NORC in St. Louis Park and Hopkins since 2003, but this is the first funding of its kind for St. Paul.
JFS will receive the funding in three to six months and has one to two years to spend the money in compliance with federal guidelines.
"We know that people want to live independently in their own homes, but they need help," Roberts said. "So it's going to be about delivering services, coordinating services, making [seniors] aware of existing services that allow them to do that, and at the same time, empowering them to also be participants in that… Everyone agrees that if people want to, they should be able to stay living at home, independently, as long as they can."
***
For information about the NORC program or the Twin Cities Jewish Community Government Affairs Program, which is sponsored by the UJFC, the Minneapolis Jewish Federation and the Jewish Community Relations Council of Minnesota and the Dakotas (JCRC), contact Roberts at 612-338-7816 or: ethan@minndakjcrc.org. 
For information about services for seniors provided by JFS, contact Rena Waxman at 651-698-0767 or: rwaxman@jfssp.org. 
For information about the UJFC and the programs it supports, contact Skora at 651-695-3187 or: eskora@ujfc.org.