By ADRIAN GLASS-MOORE, Assistant Editor
The Jewish Federations of Minneapolis and St. Paul have commissioned a $150,000 population study to learn more about the demographic and cultural qualities of Twin Cities Jews, 15 years after a similar study was conducted.
The results of this study, which are expected early next year, will help agencies better tailor their work to address people's needs, said Robin Neidorf, a co-chair of the project and past board member of the Minneapolis Jewish Federation. "It's basic information that gives them a much broader view," she said.
The Harry Kay Foundation is funding the bulk of the study, with the rest to be fundraised, Neidorf said. It will be conducted by the Maurice and Marilyn Cohen Center for Modern Jewish Studies at Brandeis University, which has done similar "community studies" in Pittsburgh, Nashville, Seattle and Palm Beach County, Fla. Data will be collected from August through October with a full report coming out in March, Neidorf said.
'A snapshot of the community'
Lead researcher Dr. Janet Aronson, who is the associate director of the Cohen Center at Brandeis, said the study will "take a snapshot of the community," investigating how "people engage in Jewish life and their interests and their attitudes about the Jewish world."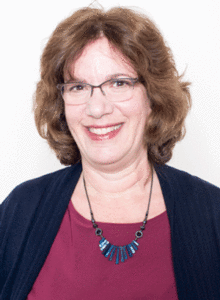 The information will be gathered from a main survey of 1,500 to 1,700 people, and an additional survey of 500 to 1,000. Researchers will create an aggregate list of possible Jewish households to contact based on lists provided by community organizations and a list from a commercial broker based on names that are traditionally associated with Jews. From this list, a random sample is drawn, and people are contacted by phone, mail and email.
Respondents will be asked to answer questions about age, gender, level of education, race and ethnicity, Jewish denomination, financial well-being and health, as well as questions about their level of participation in Jewish life, ritual practices, connection to Israel, travel to Israel, volunteering and donating, Aronson said.
She told the Jewish World that the study is designed to reach a broad range of Jews, not just those who are the most active in Jewish life. "We can get enough people using this method to represent the entire community," she said.
For the purposes of the study, researchers need to define a few terms. A Jewish household, for example, is defined as having at least one Jew in it. But how to define a Jew?
A Jew is someone who "considers themselves to be Jewish; it could either be by religion or culturally, ethnically," Aronson said. An additional requirement is that of having at least one Jewish parent, having been raised Jewish or having converted to Judaism.
"Those are the people who we… count to be part of the Jewish population," Aronson said.
Agencies want more data
An email sent by the Minneapolis Jewish Federation includes a document quoting leaders of three Jewish agencies who say the population study will help them.
"Our Jewish community has such a great history," Judy Halper, CEO of Jewish Family and Children's Service of Minneapolis, says. "The question at hand is: 'Where are we going' and how do we plan for it? A population study is an important tool to inform our planning. Studying the needs of our community is a perfect and essential role for Federation to take. I look forward to the value this study will have for my organization as well as the other institutions in the community."
Soni Cohen, chief communications officer of the Sabes JCC and St. Paul JCC, is quoted as saying the JCCs "build relationships and connections that ultimately build community. Understanding our community — how they feel about Jewish identity and experiences, what interests them, why they participate (or not), and how they want to engage with our JCCs is critical to our ability to fulfill our mission. An updated population study would give us a data-based foundation for planning, fundraising and meaningful dialogue with the community."
Benjie Kaplan, executive director of Minnesota Hillel, says, "Our community has innovation, but not data. The world is in a state of constant and accelerated change. Yachad, Moishe House and the Israel Leadership Collaborative are examples of structural and programmatic innovation; but we need a foundation of real data more often, if we are to have hope of clearing out some of the 'old sneakers.' An updated population study can kick off this process."
A similar study in 2004 also sought to help Jewish organizations decide where to direct their efforts. According to the federations, the publication of the 2004 study led to "new funding and attention on early childhood needs, interfaith families and immigrants from the Soviet Union, to name a few."
Differences with 2004 study
Billed as the "first scientific study of the Jewish population ever conducted in the Twin Cities," the 2004 study described 40,000 Jews living in 19,000 households. The geographical area studied included all of Hennepin, Ramsey and Dakota counties.
Among the report's findings was "that the population of the Twin Cities is diverse demographically (with large numbers of both children and elderly) and ethnically (with large numbers of Jews from the Former Soviet Union)."
The study also surveyed "Jewish identification," asking respondents to identify as Orthodox, Conservative, Reform, Reconstructionist or Just Jewish. It found that 36 percent identified as Just Jewish, 31 percent as Reform, 31 percent as Conservative and 2 percent as Orthodox.
The proportion of those identifying as "Just Jewish" in the Twin Cities ranked near the top when compared to dozens of other communities in the U.S.
Aronson said her study will have some methodological differences from the 2004 study, which was conducted by Dr. Ira Sheskin of the University of Miami. Aronson said that to estimate the size of the local Jewish population, she will analyze surveys that have already been done, rather than by calling people randomly to ask if someone Jewish is living there, as was the procedure in 2004. "There are surveys out there… that ask questions about, among other things, what is your religion and where you live," she said. "We can find the surveys that are associated with people in this area."
Calling it a "replacement method," she said it's cheaper and more accurate than a "random dial survey method" given that many people don't use a landline telephone anymore and cellphone numbers aren't a reliable indicator of where someone currently lives.
Another difference between the surveys is in their definitions of a Jew. The new study, according to Aronson, will define a Jew as someone who identifies as Jewish and was raised Jewish, has a Jewish parent or converted to Judaism. The 2004 study counted as Jewish any person who self-identified as Jewish, "irrespective of formal conversion."
Aronson said her survey will ask about race and ethnicity, while the 2004 survey appears not to have considered race.
New research out of Stanford University and the University of San Francisco says that some Jewish population studies have undercounted the number of Jewish people of color. According to a recent JTA report, the researchers looked at 25 such studies and "found that many failed to ask about race and the methods they used meant that nonwhite Jews were undersampled."
In particular, the researchers took issue with recruiting respondents using "Jewish community lists" and lists of "distinctively Jewish names."
"The researchers said that disadvantages Jews of color because many of them do not have stereotypically Jewish names and often are underrepresented in communal organizations," the JTA reported.
(June 2019, American Jewish World)