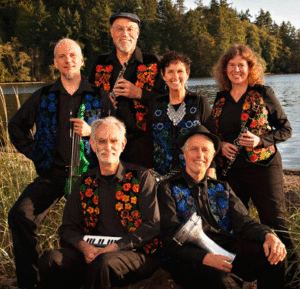 The Feb. 9 BEMA Coffeehouse Concert will feature Millie and the Mentshn (MTM) at Beth El Synagogue.
St. Paul native Millie Johnson leads a group of classically trained musicians who play a range of music, including compositions by Prokofiev and Gershwin, as well as Latin and Klezmer tunes.
Klezmer Shack described their music as having a "a surprisingly classical Jewish sound."
Information about the band and their BEMA performance can be found at: besyn.org.