The American Jewish World's July 2022 edition will feature a special section, "Elections 2022: The Primaries." The section will provide an opportunity for elected officials and candidates for elective office to reach our readers, a group that takes politics seriously and votes.
A cornerstone of democracy in the United States, elections provide the citizenry with a voice in determining the nature of government policies. However, this country's free and fair elections have come under attack, notably in the spurious claims by former Pres. Donald J. Trump that the 2020 presidential election was "rigged and stolen." At his rallies and on his new social media platform, Truth Social, Trump continues to propound baseless claims about massive fraud in 2020.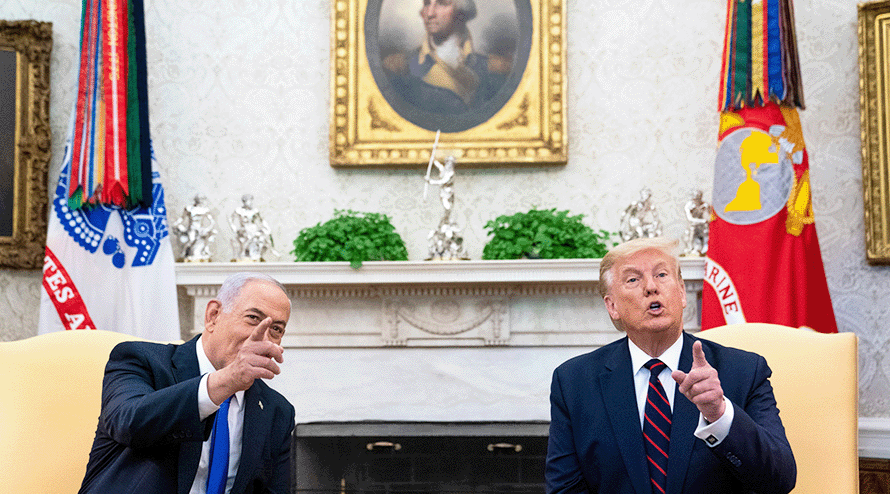 A recent analysis in the Washington Post found that 72 percent of Republicans, and 40 percent of Americans overall, say that it's "somewhat" or "very" likely that Trump really won the 2020 presidential election.
The May 23 article, "If you think Biden stole the election, you might believe in Bigfoot," found that public opinion polls that lead with questions about the 2020 elections find respondents, mainly Republicans, "to be more likely to endorse other false beliefs." Like the existence of Bigfoot.
We're treading on dangerous territory. If a significant faction of the U.S. electorate is bamboozled by Trump's lies and unable to apply critical intelligence to social and political issues, future elections likely could spark more outrage and violence, as happened when the MAGA (Make America Great Again) mob attacked the U.S. Capitol on Jan. 6, 2021.
Minnesota is not immune to the widespread acceptance of Trump's big lie. The state's Republican Party held its endorsing convention in mid-May in Rochester and produced a slate of candidates in thrall to Trump. Although Trump has urged folks to get vaccinated against COVID-19 and its mutant strains, Dr. Scott Jensen, a physician who doubts the safety and efficacy of COVID-19 vaccines, got the gubernatorial endorsement of the GOP stalwarts. And the Minnesota Republicans also endorsed Kim Crockett in the secretary of state race. As the JTA article on Page 20 of this issue notes, Crockett screened a video at the convention that "depicted liberal Jewish billionaire George Soros as a puppet master controlling two Jewish Democrats." The Jewish Democrats being dangled on strings were Minnesota Secretary of State Steve Simon and Marc Elias, the Democratic Party's main elections lawyer.
The Jewish Community Relations Council of Minnesota and the Dakotas (JCRC) and the Minnesota DFL Party both decried Crockett's antisemitic video, which propounds the hoary antisemitic canard of Jews secretly controlling society. Soros and "globalists" are popular stand-ins for the Jews in far-right social media posts.
In response to the Crockett controversy, David Hann, chairman of the Minnesota Republican Party, apologized for showing the video at the party's convention. "It should not have happened. We apologize and are committed to working with the JCRC to educate our staff and candidates on anti-Semitism," Hann said, according to a Star Tribune report.
Hann also stated, "I have concluded after talking with Ms. Crockett that the depiction of Mr. Soros was not intended as antisemitic, and that neither Ms. Crockett nor her creative team were aware that the depiction of a puppet-master invokes an old but persistent antisemitic trope."
Apparently, the JCRC is now in the business of educating Minnesota Republicans, party staff and candidates, about how to eliminate Jew hate from their communications. It will be a lot of work.
For her part, Crockett has not apologized for the antisemitic image in her campaign video, referring to "contrived and bogus" political attacks.
Over recent weeks, I have become familiar with antisemitic tropes, along with racist, homophobic and other bigoted memes that proliferate on Truth Social, Trump's alternative to Twitter. Trump, who was famously permanently banned from Twitter after the Jan. 6 mob attack on the Capitol, was largely silent on the platform in its early months, but he recently started posting again.
I'm on Truth Social incognito and have more than 300 Trumpites following me. The contestants on the platform like to accumulate followers via their "Truth Trains," long lists of "patriots" that others can follow, and then get follow-backs. The alleged fraud in the 2020 presidential election is a big topic on Truth Social, where Dinesh D'Souza, a Trump follower who pleaded guilty to a felony charge of campaign finance fraud in 2014, promotes his documentary 2000 Mules, which purports to prove massive fraud in the 2020 elections. Reputable news outlets have debunked the claims in the film. D'Souza was pardoned by Trump in 2018.
Truth Social seems to function as a kind of clubhouse for adherents to the bizarre QAnon conspiracy theories. The mysterious "Q" has been issuing cryptic comments for years on various social media platforms, and a central tenet of the faith is that John F. Kennedy Jr. is alive and will emerge publicly at some point, perhaps, to run on a Trump-led presidential ticket in 2024. In fact, JFK Jr. perished in a small plane crash July 16, 1999, in the Atlantic Ocean off the coast of Martha's Vineyard, Mass.
The Truth Social faction also generally subscribes to conspiracy theories about how the COVID-19 pandemic was planned by various nefarious people and institutions, and that the veterinary drug ivermectin is a good cure for COVID-19 sufferers. Other spurious medical remedies are promoted on the site, which is a cesspool of bigotry. I was a bit surprised to see posts asserting that Michelle Obama is really a man, which supposedly makes her husband gay or something. Truth Social also has a strong Christian nationalist flavor, which underlines the view that Trump was chosen by God — and that he will be "reinstated" to the presidency soon. (There's no provision in the U.S. Constitution about a former president losing an election and being reinstated.)
The previously mentioned Washington Post story on conspiratorial thinking vis-à-vis the 2020 elections concludes: "Our results suggest that once people have settled into a partisan conspiratorial mind-set, they may begin to see conspiracy theories elsewhere. It's possible that the widespread belief in 2020 election fraud could result, in part, from past false beliefs like the coronavirus isn't real or that the Sandy Hook shooting was faked.
"Americans are living through the effects of a breakdown in shared belief about political reality. Breakdown in consensus over the basics of how the world works could be even worse."
Unfortunately, our GOP compatriots, in Minnesota and around the country, have swallowed a pack of lies broadcast by Trump and his ilk. It doesn't bode well for the nation's democracy.
Mordecai Specktor / editor [at] ajwnews [dot] com
(American Jewish World, June 2022)